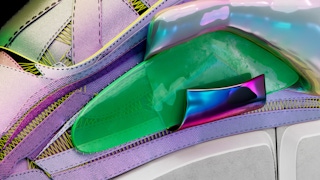 Beautiful portfolio websites in minutes.
Join the world's leading filmmakers, artists, Photographers and designers. Build yours now.
Get Started
—
No credit card required
Raquel Villa
Visual Artist
Fashion to football
"Break the rules, don't go to school and holiday forever; a homeless man once sung that to me and it stuck."
Elliott Wilcox
Photographer
Calico
A foray into improbable pairings
"Surrealism appeals to me because of its poetic perspective on the reality and constant questioning of rational, physical and logical conventions."
Ariel Palanzone
3D Artist
Canvas
Living in a Daydream
"I love trying to show a slanted and slightly make-believe feel to my photography. Maybe because I like to live in a day dream."
Kirstie McNulty
Fashion Photographer
Calico
Show and tell
Fabrik Heroes supports and celebrates great creative leaders from the Fabrik community.
Create the perfect online portfolio
Presenting your work is the final step in your production workflow. We've worked closely with thousands of creatives to make sure Fabrik shows off your work at its best. See how we do it:
What type of creative are you?
Loved by creatives and studios worldwide
New portfolios and innovative work by leading creative talent sourced from the Fabrik community.
All expectations met
With Fabrik there are no hidden upgrades - everything comes as standard. Take your online portfolio website from zero to hero in less than an hour.
Intelligent Themes
Instantly change your site's theme as often as you like without touching your media and content.
Use your own Domain
Connect your Fabrik portfolio to your own custom domain for a truly professional site.
Customer Support
We're here to help right through your free trial and your time using Fabrik for any assistance or queries you have.
Flexible Layouts
Create a project, then choose the perfect layout to really show it off. Layouts work within your website's themes for amazing results.
Instant Media Integration
Adding video and audio into your portfolio from your favourite services couldn't be easier or quicker.
Creative Control
Customise your site without writing a line of code. Pick colours, fonts and layout styles that best fit your portfolio style.
Try Fabrik free
Start your 14 day free trial with full customer support and no credit card required. Show us what you're made of.
Get Started