Here/After The Art: What Does the Future of Art Look Like?
Richard Klocke and Jana Kubátová are two of the minds behind the somewhat enigmatic new NFT project 'Here/After The Art'; a project which they say 'gives voice to renowned creators from diverse backgrounds across the world to expand boundaries and envision the future of art.' A voice that, in a world of emerging AI technology, the metaverse and NFT technology, may need some amplification.

We spoke to them to find out a little bit more about them, the project, why it started and where it's going.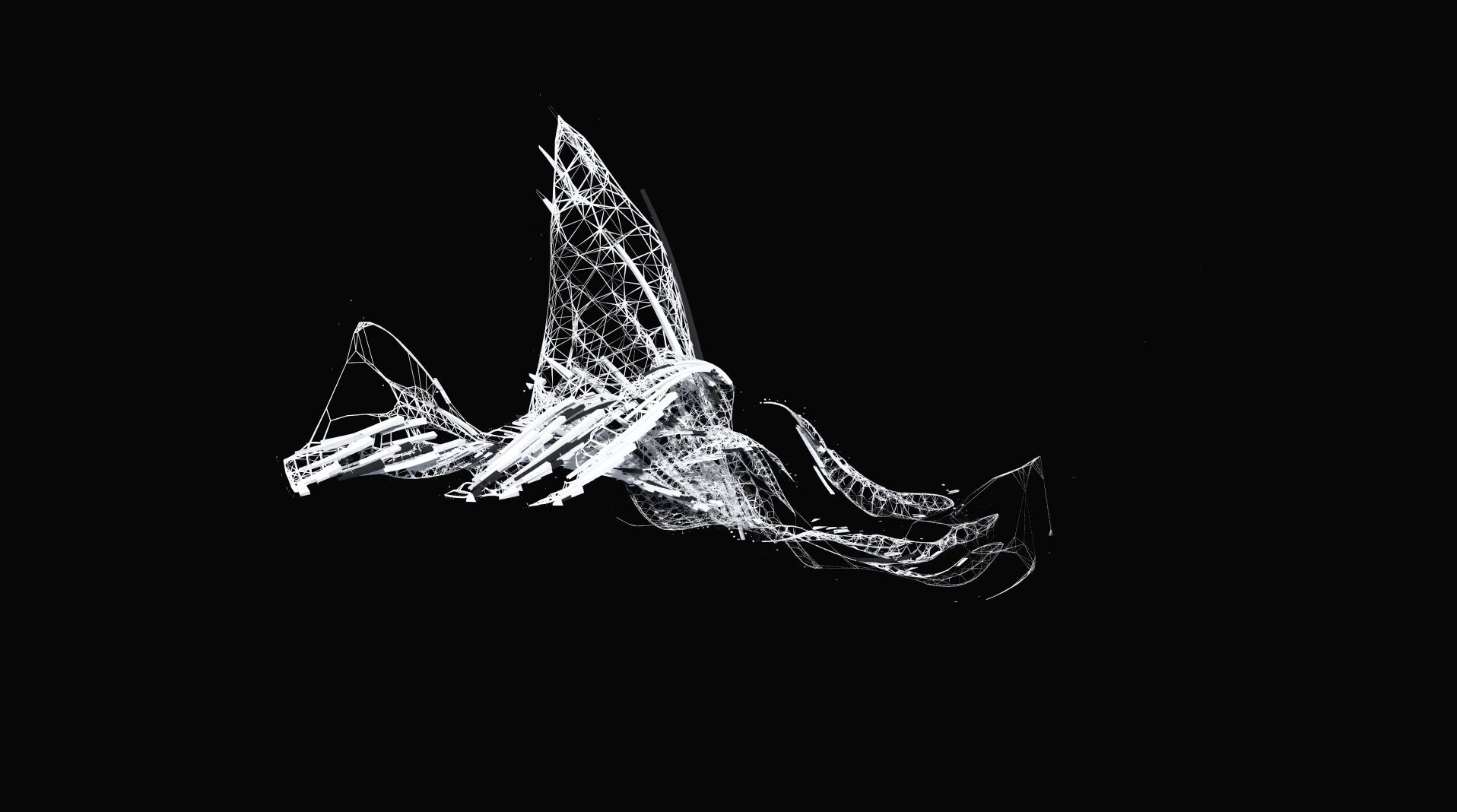 ---
So for the uneducated, can you tell us what Here/After The Art is?

"Here/After The Art is an attempt to elevate a discussion and research the future of art as it has never been done before. We ask creators to produce NFTs that make predictions on the future of art. This project invites diversity across continents and creative disciplines. For example, in addition to visual artists we will also reach out to renowned filmmakers, musicians, and designers to create a vibrant mix of personalities who have a voice in what art has been, is, and especially what it will be. We recognise and appreciate that all this takes place in the age of emerging technologies including AI, NFT, and in the new spaces such as web3, metaverse and the decentralisation of culture."

"A voice in what art has been, is and especially what it will be"
"NFTs that make predictions on the future of art", What could that contain?

"The NFT will be a conceptual artwork composed of multiple assets. The artists have complete freedom in how they conceive their time capsule and in what creative ways they express their vision of art. Some will write an essay and link it with an artwork, others may invite the NFT holder to a unique metaverse, for others it may be a private interview, a short film or animation with artist voiceover, never published tunes, or video messages from the artists to the NFT holder. It can also include various utilities. An NFT can actually be any asset that is possible to digitise."
What happens with these NFTs?
"They will be sealed as smart contract-controlled time capsules and minted unrevealed for a single uniform price. After the mint each holder will be faced with a critical decision whether or not to open and reveal the NFT time capsule contents publicly or let it remain sealed to preserve its enigmatic allure. If a time capsule is opened it cannot be re-sealed but either decision may have the effect of intensifying anticipation and augmenting its inherent value. This choice may be passed on to holders in the secondary market but in any case, the smart contracts are set to reveal the NFT contents randomly and without warning in a period of one to five years."


It's a fascinating concept, what are you hoping to achieve with it?
"Our goal is that the published NFTs will become a feature of professional discussion and public discourse on the definition of art, its profound impact, and its future. Our team will stimulate this by making each revealed NFT freely available to the media but also to collaborating art theorists, art institutions and universities."

"The published NFTs will become a feature of professional discussion and public discourse on the definition of art, its profound impact an its future"

Richard, tell us a bit about yourself and how the project came to exist.
"When I think about it, my formative years as an artist were fairly standard, meaning a sense of adventure and a will to explore. But I've also had the opportunity of a professional career associated with museums, history museums with the emphasis on the past and a university art museum with the emphasis on the future. These environments are particularly well suited for asking questions. I found that I was also interested in what physicists, philosophers, mathematicians, and writers –– actually researchers of any kind –– thought about the future of art. Here/After The Art is in many ways the culmination of these experiences."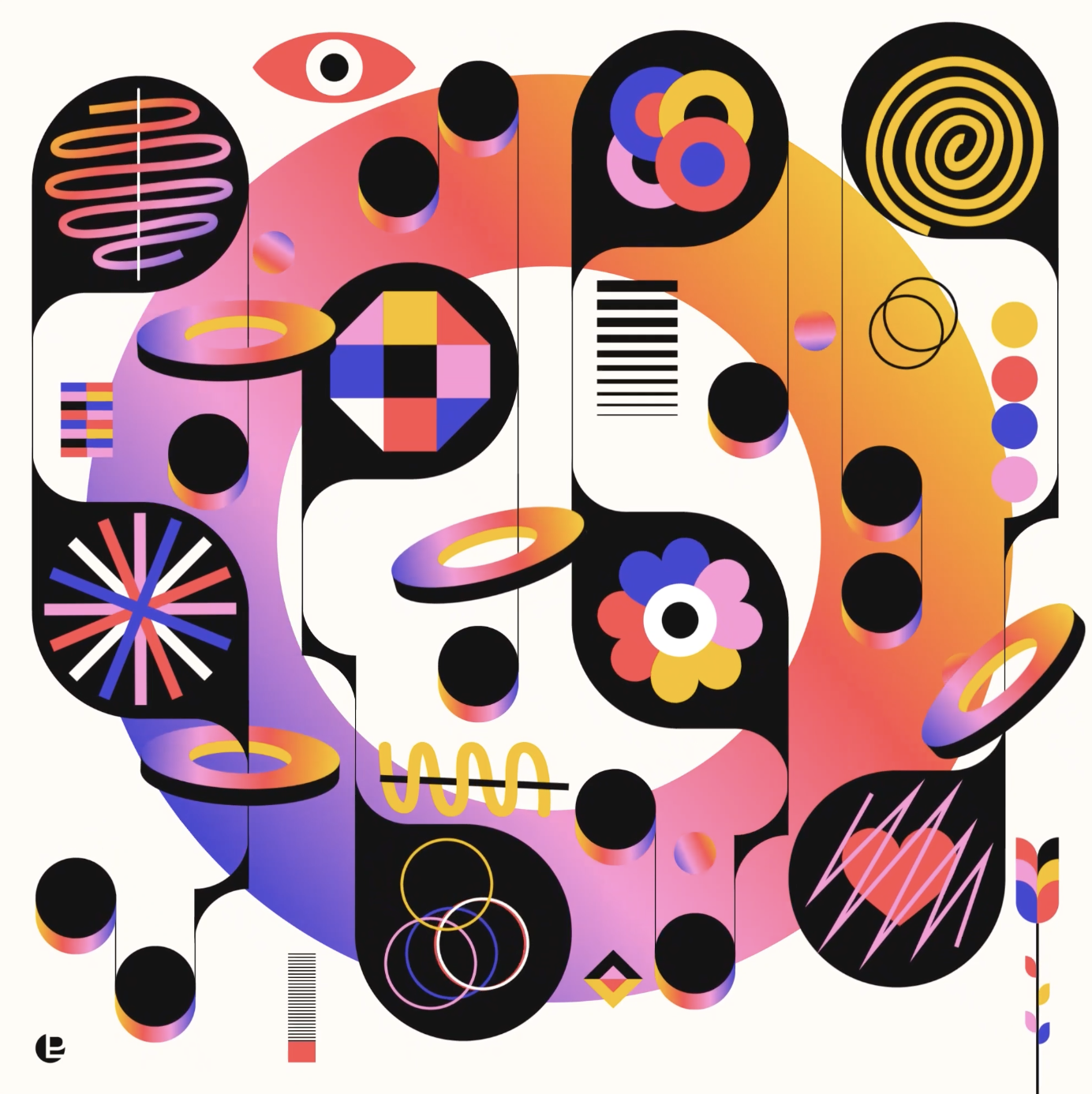 Jana, what is your professional background and what made you want to collaborate on the project?
"The preliminary concept of the project appealed to me right away. I studied arts management and initiated many collective themed and solo exhibitions in Prague. I also spent several years as a project manager in digital creative studios and gradually mastered production, copywriting, and public relations. I also have a strong connection to philanthropy, which is intrinsically linked to the web3 environment. Art, digital technology and altruism came together for me in the NFT and web3 sphere more than 2 years ago and I launched the NFTense Art Collective and the first Czech NFT art collection The Divergents. Moving forward in terms of exploring what art actually is on a global level and where it is going was the next step."
Whereabouts in the process is the project, is artwork readily available to purchase at this stage?
"The first wave of the NFT mint will take place in October however at this moment there is a limited pre-mint opportunity. The Here/After The Art MINT PASS can be found at https://www.hereaftertheart.com/#mint-pass . With this offer, a few collectors receive special pricing plus an additional bonus NFT. This bonus creation is historically significant as it marks the original point of intersection from which Jana and I developed the concept for Here/After The Art."



Can you give us an idea of some of the artists involved and how they came to be involved?

"Some artists have approached us through the website, and some have caught our attention by other means. The unifying element or consistent thread in all this is that these individuals are willing to peer beneath the curtain. We are constantly looking for more participants to expand the realm of possibilities and suggestions are welcome. To mention a few: Osinachi is the most respected crypto artist from Africa, Brendan Dawes is a UK based artist whose artwork has been featured in many exhibitions across the world including three MoMA shows in New York, Ivona Tau from Lithuania, Orkhan Mammadov from Azerbaijan, Americans Sasha Stiles and Kenny Schachter, Florencia S.M. Brück from Argentina, and PosterLad from the Czech Republic."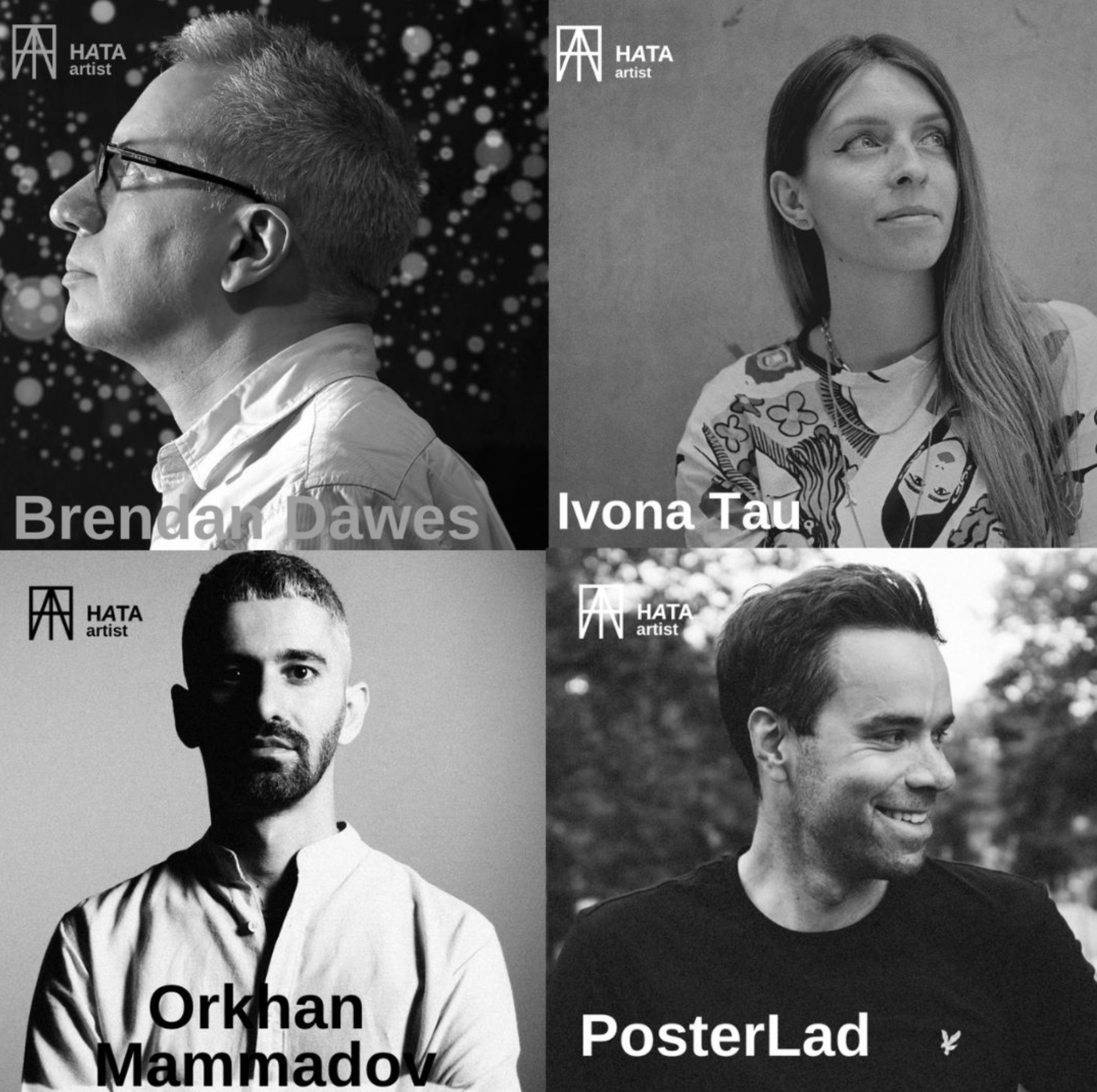 Jana, you recently promoted the project at NFT Show Europe, how was the reception?
"At the event we exhibited preliminary concepts of our artists and above all we wanted to let Europe know about the existence of the project in general. The event had a great atmosphere of sharing ideas from both artists and founders of NFT/metaverse/web3 projects. The highlight for me was the in-person meeting with our artist Bay Backner, originally from England, who lives in Valencia. These are the moments why I understand now and again why I do all this, even though it is sometimes challenging."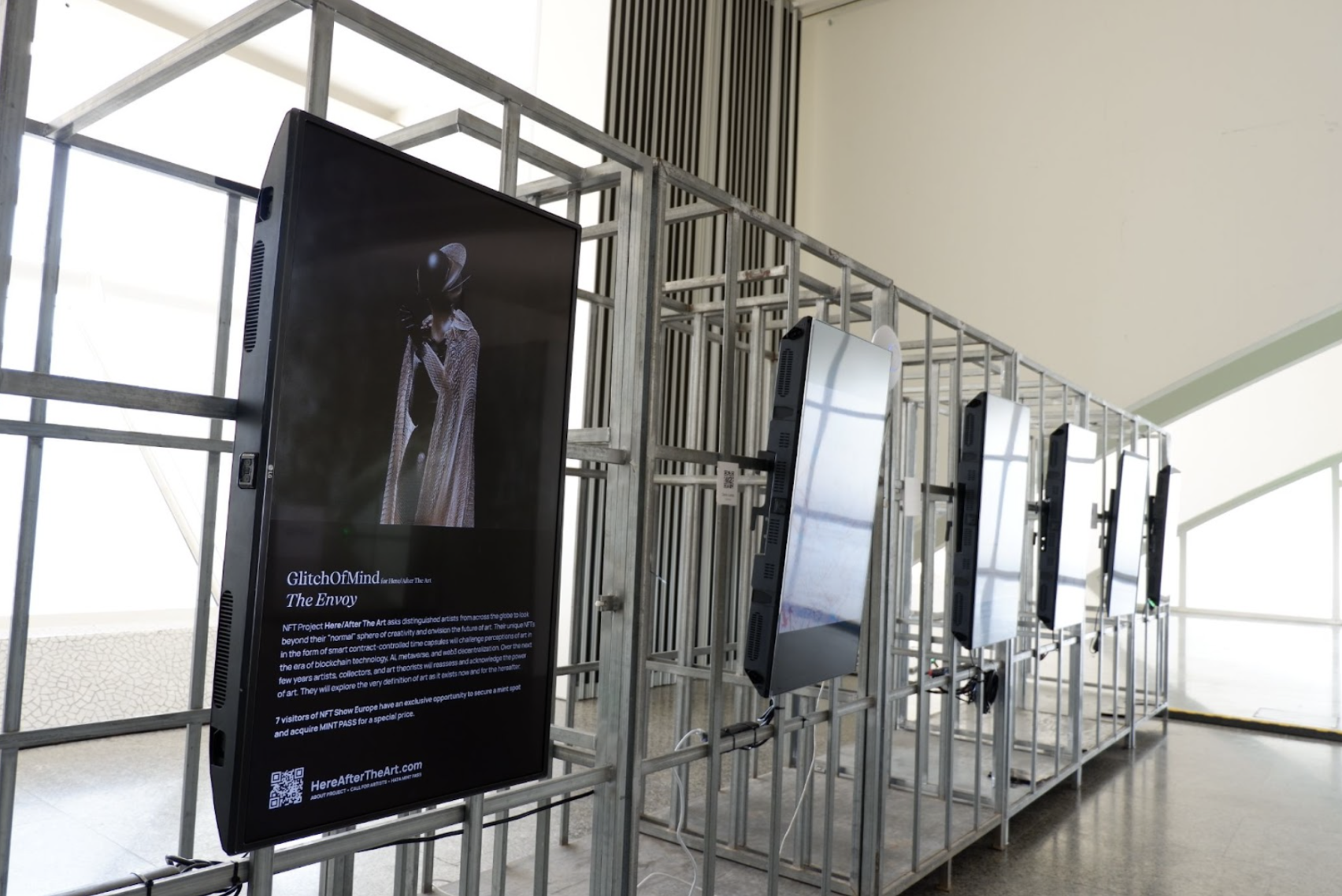 What's the next step for Here/After the Art and can we expect to see you at any other events?
"We are now focusing on the optimal strategy to launch the project and to start minting the first batch of NFTs in October. The production team is now working with multiple scenarios, and it is feasible that we would launch HATA as part of a global crypto conference, or as a prestigious standalone event in a renowned gallery combined with a metaverse event. For now, we won't reveal more."
Do you have any advice for other artists on how they can get involved with Here/After The Art?
"Here/After The Art will also have a book component. This will archive newly revealed time capsule materials as well as any critical responses, articles, essays, interviews, classroom discussions, or practically any type of related research. So yes, even if artists are not creating NFTs there are opportunities to contribute in meaningful ways."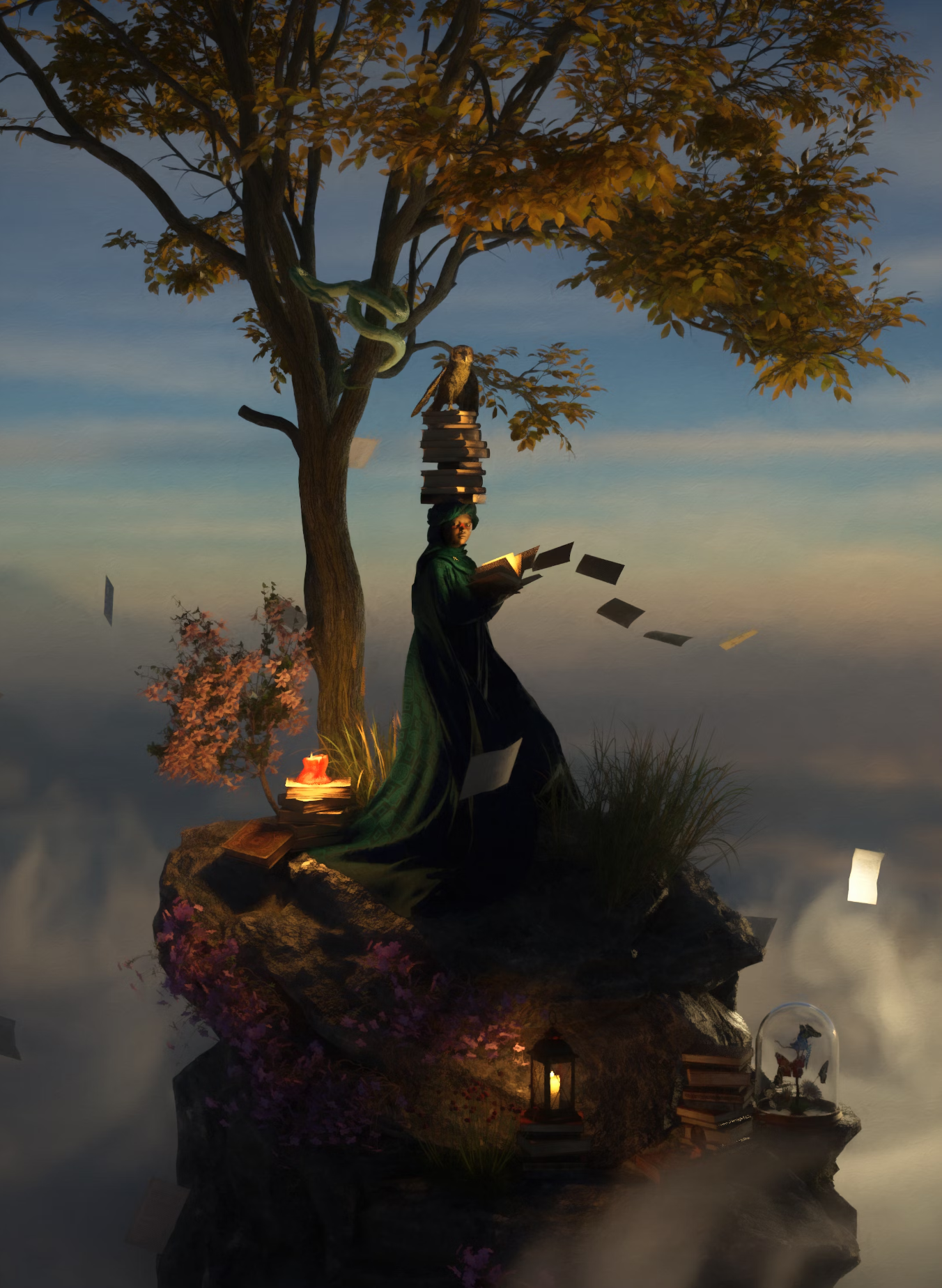 And lastly, Richard, do the implications of AI generated artworks concern or excite you for the future of art consumption?
"You've presented an interesting thought with this question and I'm not even to the controversial AI part. I'm still processing the idea of "art consumption" but to your point, I'm a bit suspicious only because it seems too easy to fear AI. As a matter of discussion, or something of a thought experiment, I find it extremely interesting to consider a time when art will no longer be limited by human imagination. I'm convinced there are levels of infinite possibility even beyond concerns about AI."
"I'm convinced there are levels of infinite possibility even beyond concerns about AI"
And how do you perceive it, Jana.
"I'm rather positive. Despite the fact that the world is now flooded with attempts to create art in AI, some of HATA artists have been using AI for years and it's just one of the tools for them to express themselves. And it is the soul, spirituality and thoughts of the artist that are the most important part of the artwork to me, not what tools they used to express themselves. Feeling the timeless and profound value of the art is what plays a vital role."

If you'd like to check out Here/After The Art for yourself, then you can take a look at their website here.