Illustrators on Fabrik: A Deep Dive into 120 Portfolio Websites
As an Illustrator, you're all about providing a visual representation from idea to content and how you showcase your portfolio should be no different. We have curated a selection of leading portfolios from our Illustrators along with insights on which characteristics of Fabrik were their top-picks to help inspire and guide you when creating your online portfolio.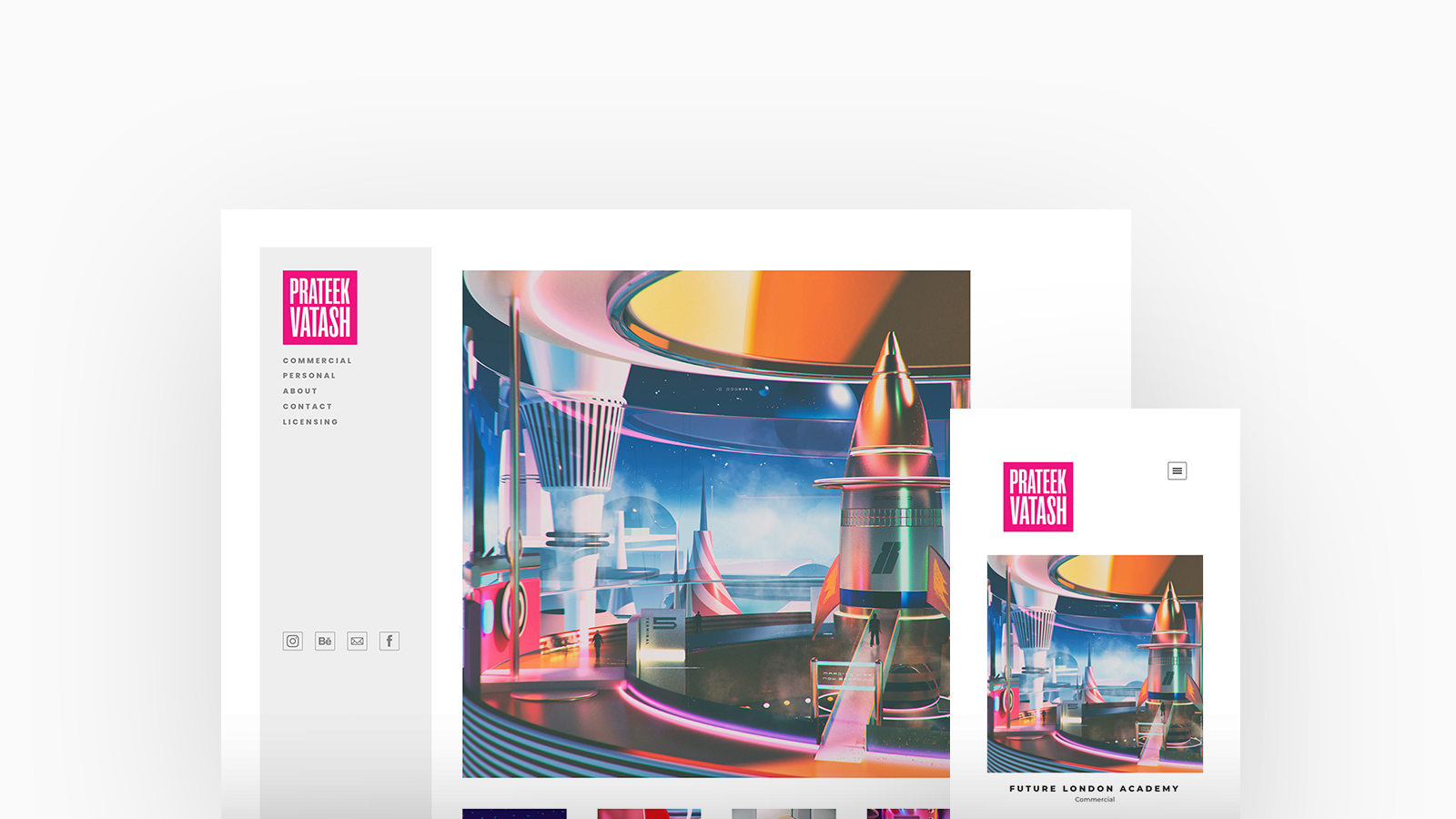 Prateek Vatash
Theme: Canvas
Prateek Vatash is a Graphic Artist and Designer based out of Bangalore, India. His work, primarily uses a blend of 3D and 2D media, bringing together forms and content taken from his multiple interests in the fields of typography, architecture, interior design, and the occult. Prateek is using Canvas, with a square featured thumbnails homepage and strip project layout.
"I think the true magic happens when you inject every bit of your personality into the work you create." - Prateek Vatash
---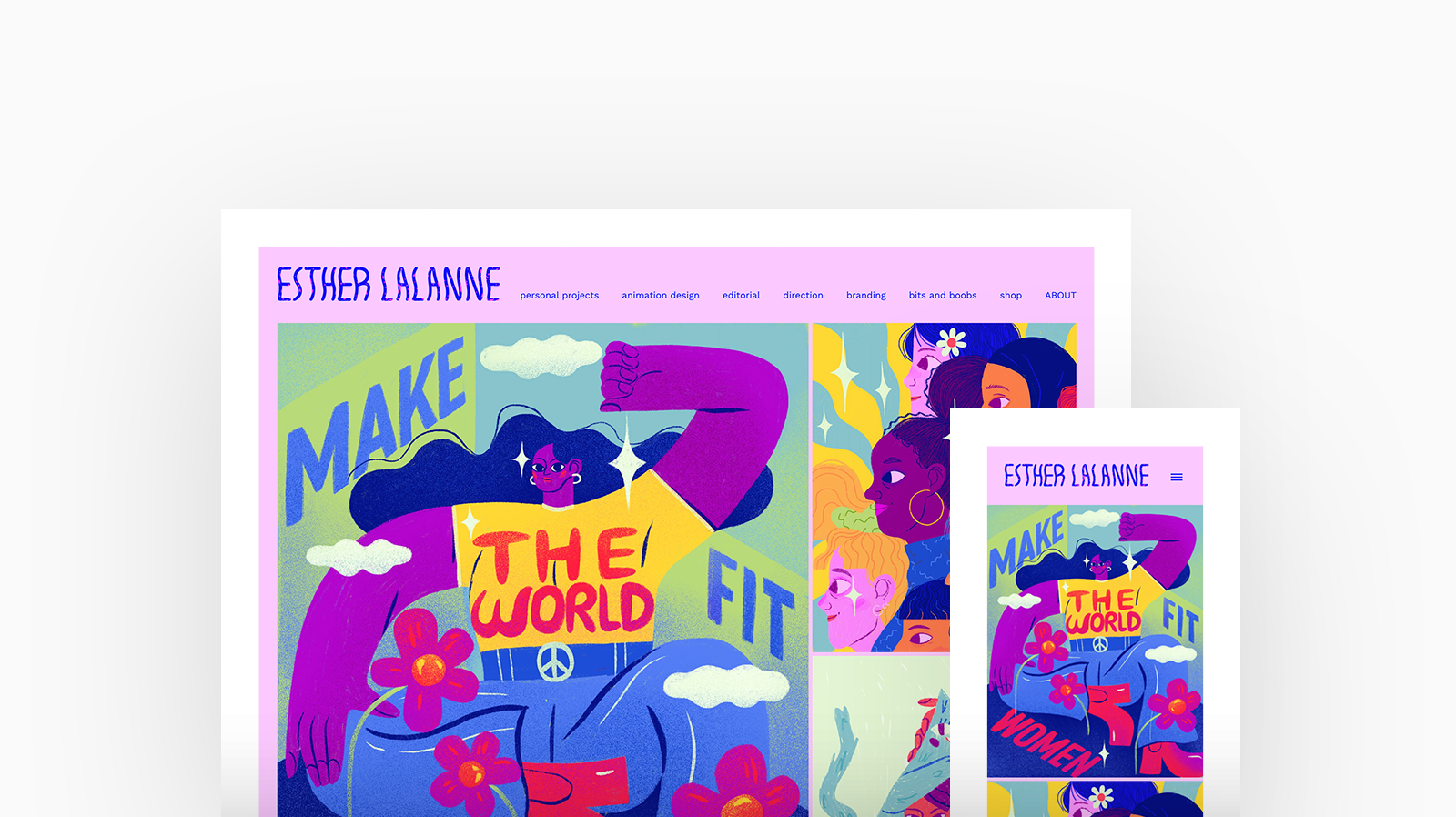 Esther Lalanne
Theme: Calico
Residing in London, Esther Lalanne works as an Illustrator for magazines and brands, and as a Character Designer and Director for the animation industry. Her work is mainly focused on characters, relationships and inclusivity. Esther is using Calico with a spotlight homepage and project layout.
---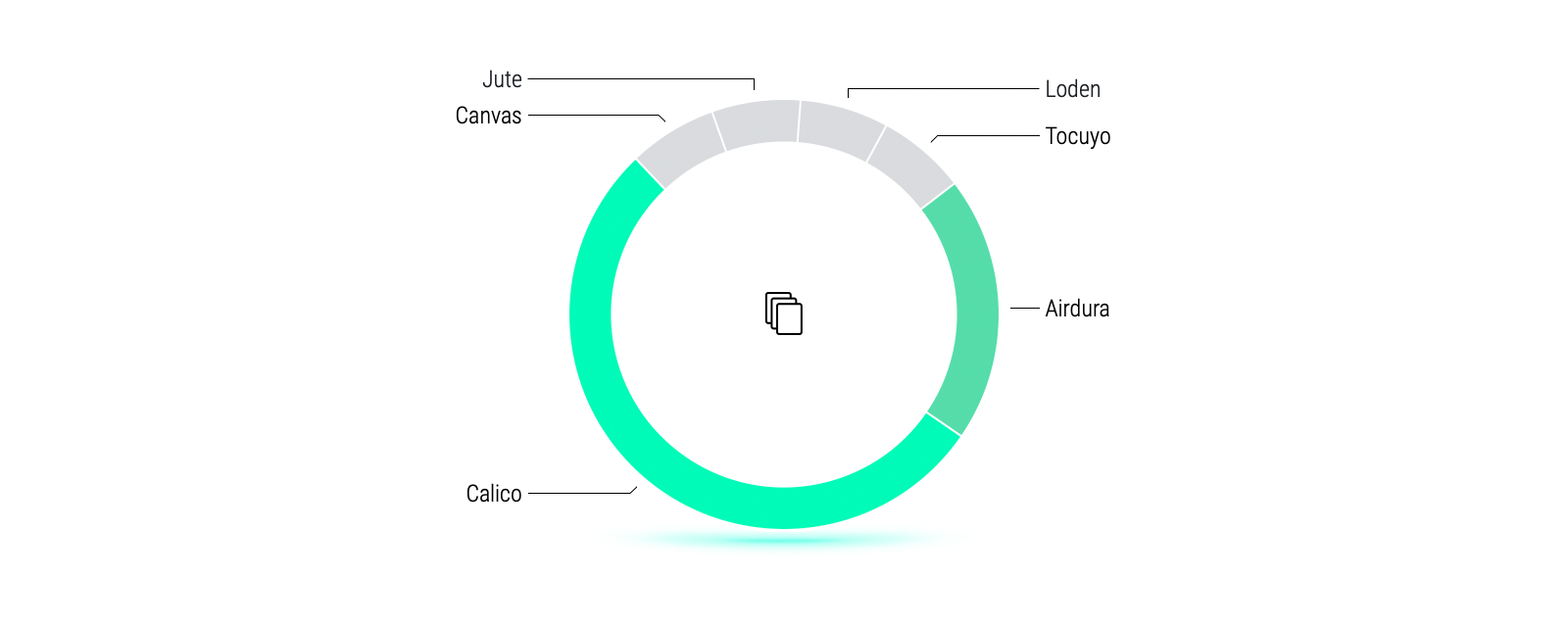 53% of Illustrators we surveyed prefer to use Calico as their choice of theme.
Out of the box Calico works as well for flat colours or for photography. With simple spotlight and thumbnail grids, spaced with a comfortable border you can very quickly showcase your style and particular flair, right from the homepage.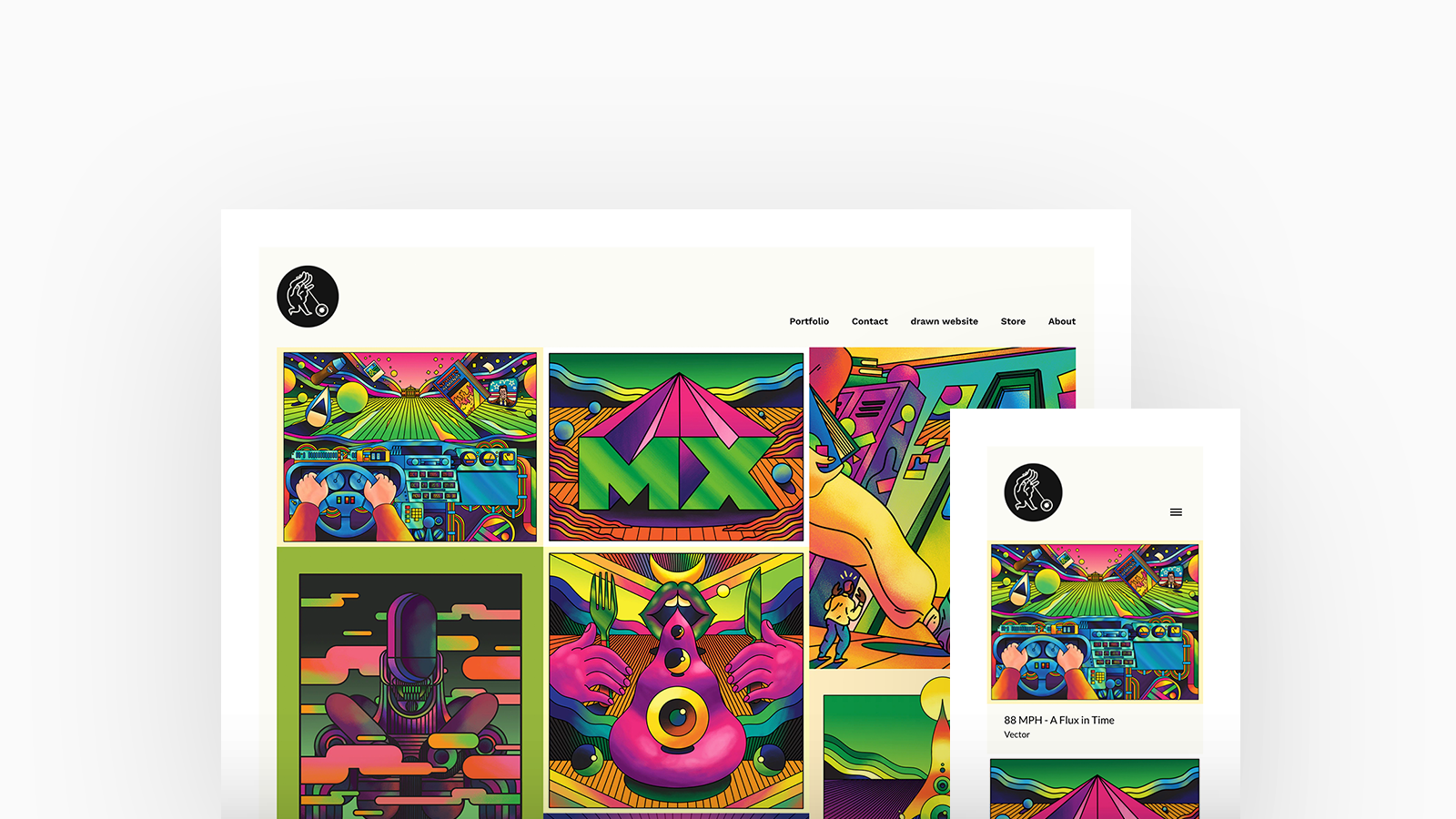 Scott Balmer
Theme: Calico
Scott Balmer is a freelance Illustrator based in Scotland, UK. He has a distinctively visual nature and creates illustrations that pop using bold bright colors. Scott is using Calico with an un-cropped thumbnails homepage and stacked project layout.
"My favorite feature is that Fabrik gives you options when it comes to colour [...] allowing you to completely customise them to your hearts content." -Scott Balmer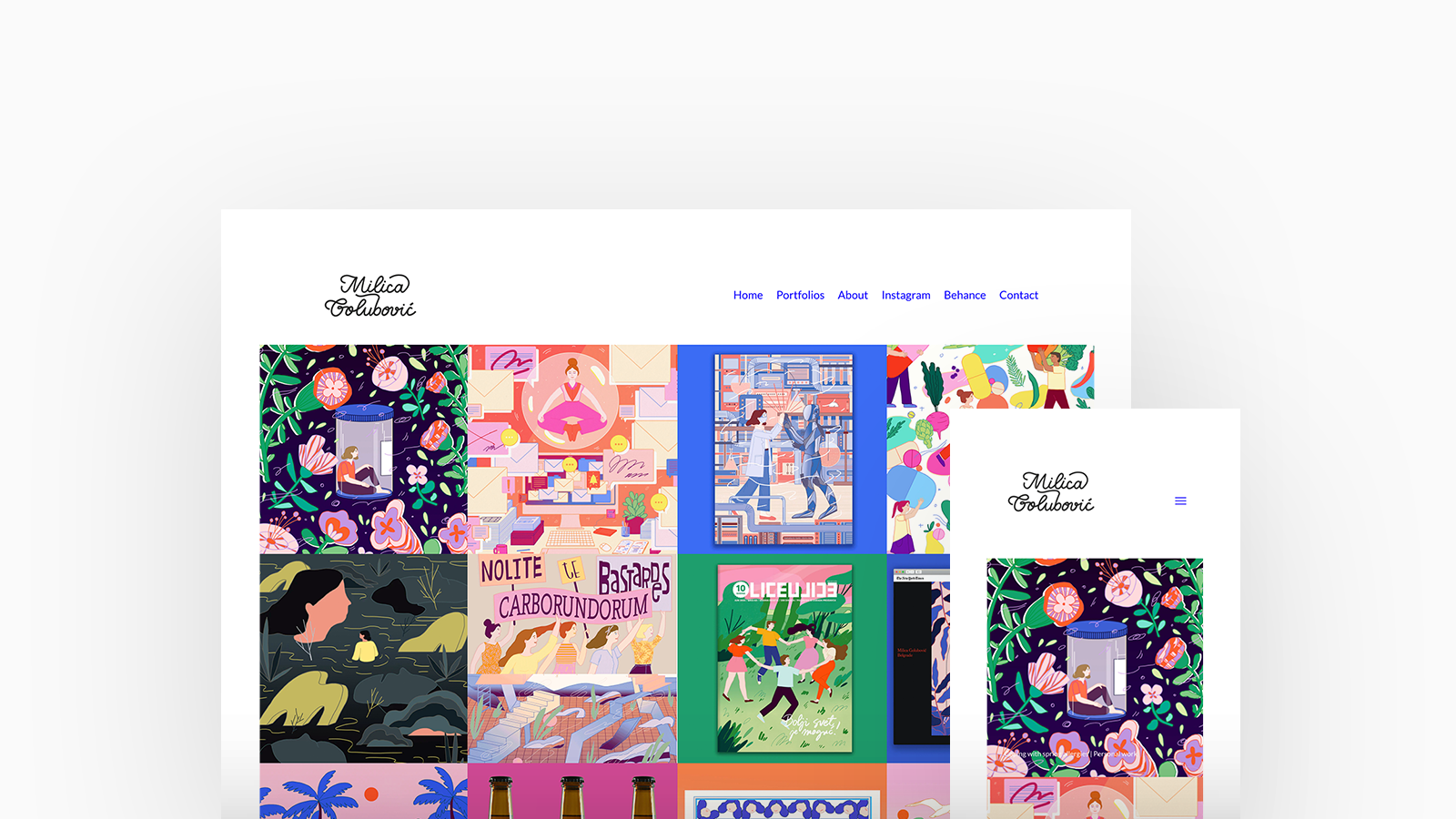 Milica Golubović
Theme: Airdura
Milica Golubović is a visual artist and illustrator. She creates poetic digital imagery with focus on atmosphere, color and texture, and draws inspiration from nature, the Mediterranean seaside and everyday life in general. Milicia is using Airdura, with a square blocks homepage and stacked project layout.
"My favorite feature is the ability to put the same project into different sub-categories and sub-portfolios" -Milica Golubović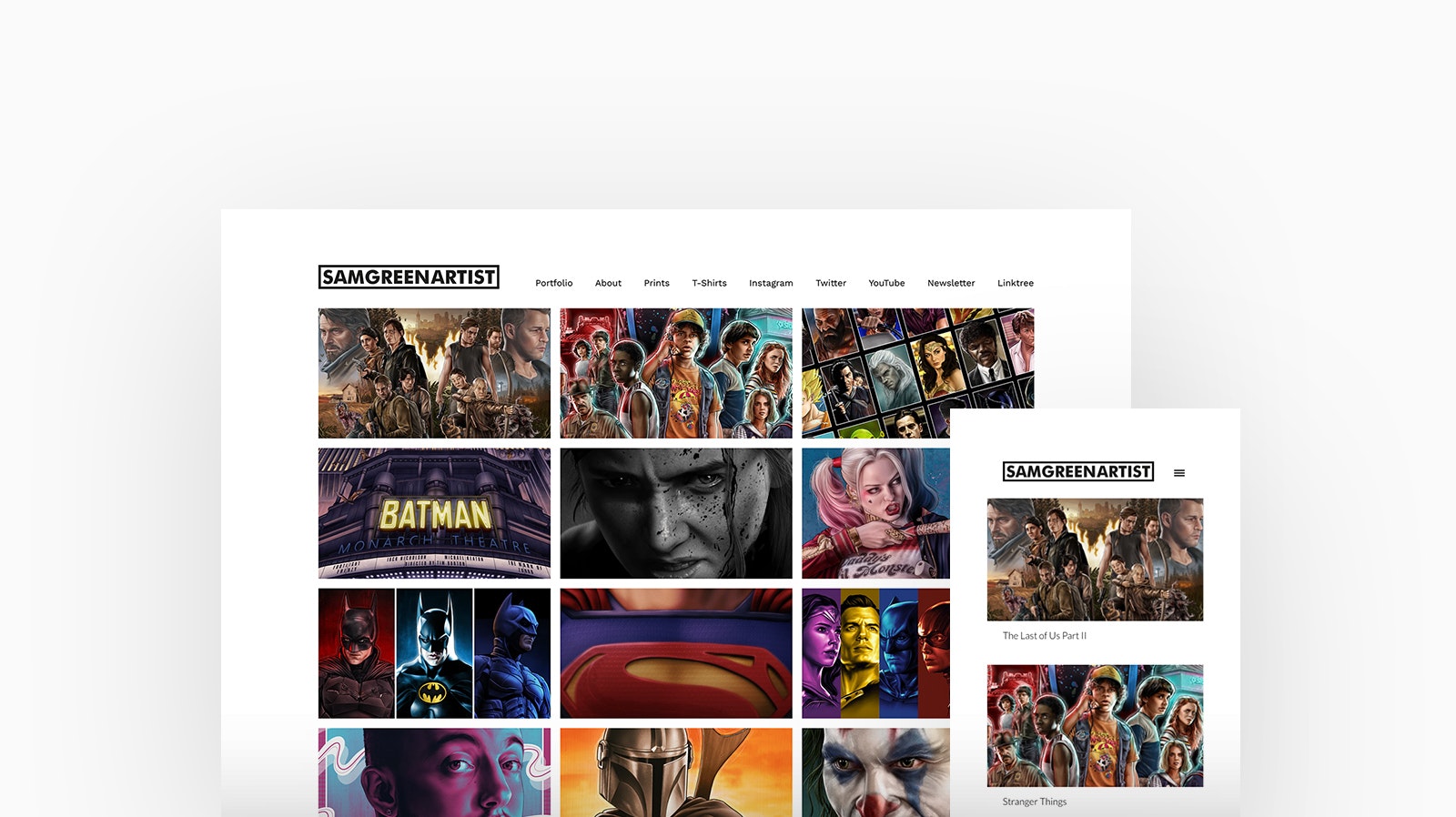 Sam Green is an Illustrator and Graphic Artist based in London, UK, specialising predominantly on movie poster art, comics and other pop culture creations. Sam is using Calico, with a thumbnails homepage and stacked project layout.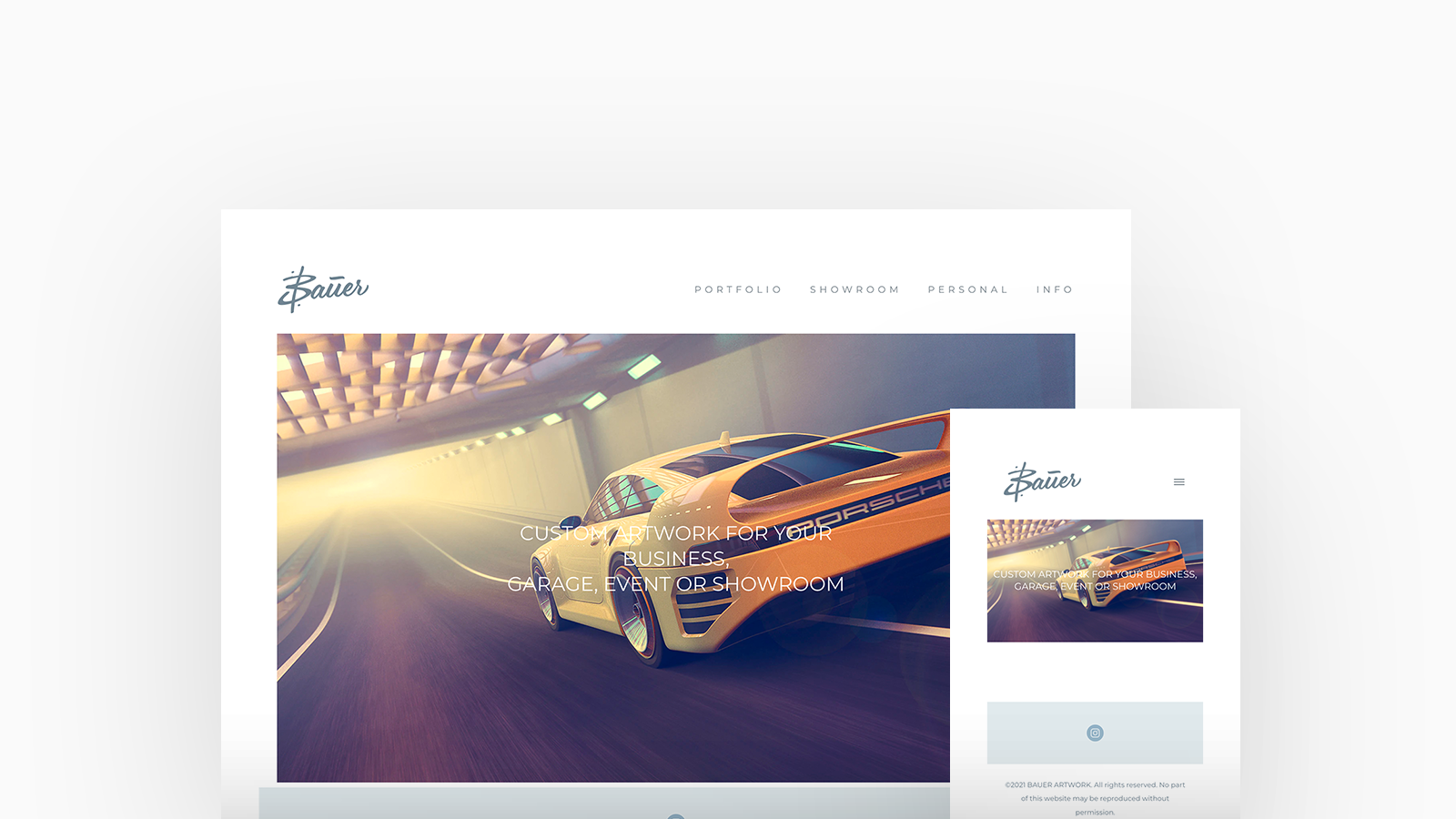 Lasse Bauer
Theme: Calico
Lasse Bauer is a Graphic Artist residing in Denmark. With a passion for cars, he has worked with clients such as Porsche Club of America, Eagle E-Types, Audi Sport, Tom Kristensen and many other companies and individual car enthusiasts and collectors. Lasse is using Calico, with a spotlight cover homepage and gallery project layout.
"Holy Jesus on a horse - Fabrik's dashboard and editor are just amazingly fast and stable." -Lasse Bauer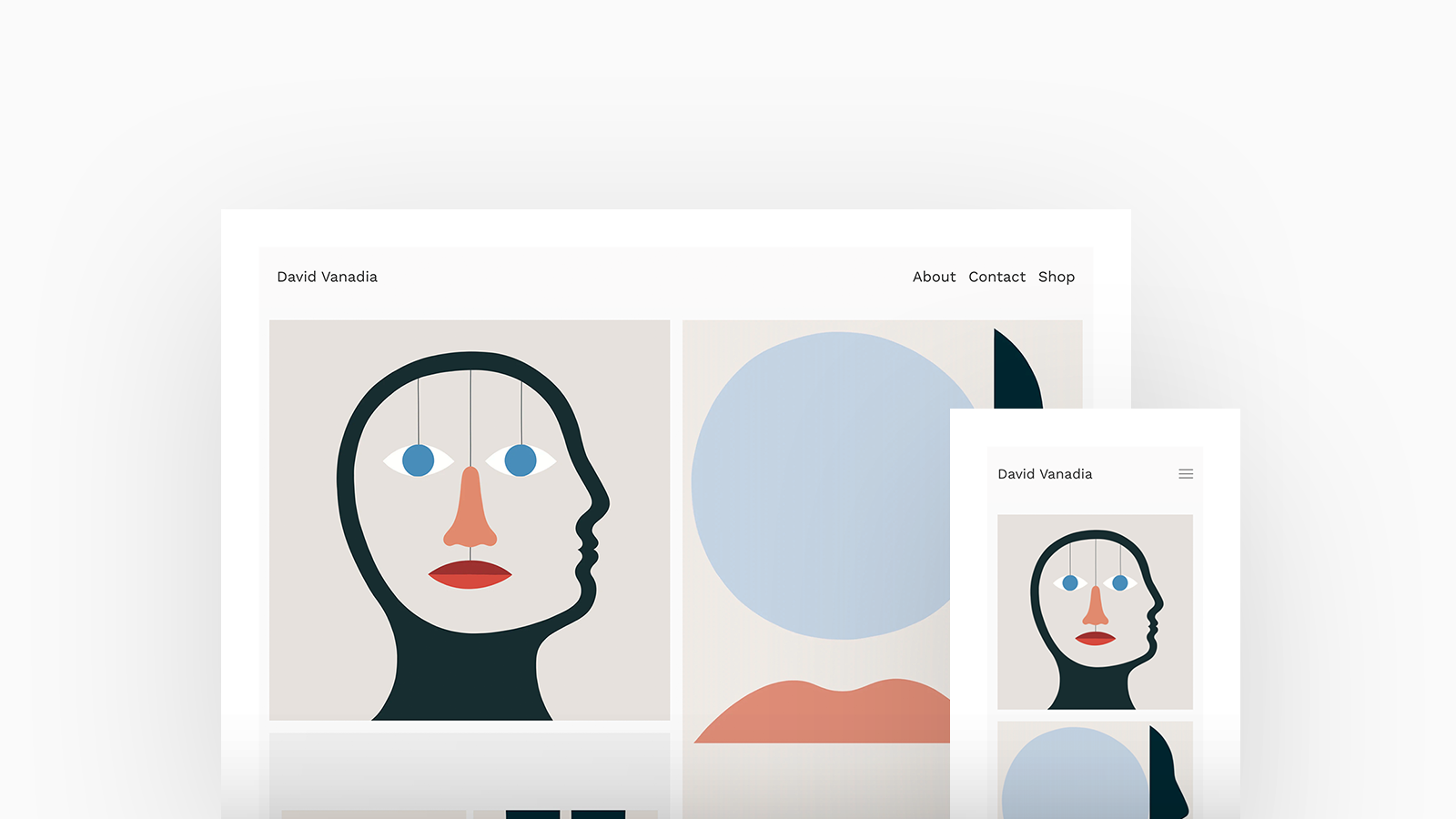 David Vanadia
Theme: Loden
David Vanadia is a French artist and Illustrator who is on a quest to find meaning through his minimalist artworks, full of bold graphics and human emotion. David is using Loden, with a thumbnails homepage and stacked project layout.
---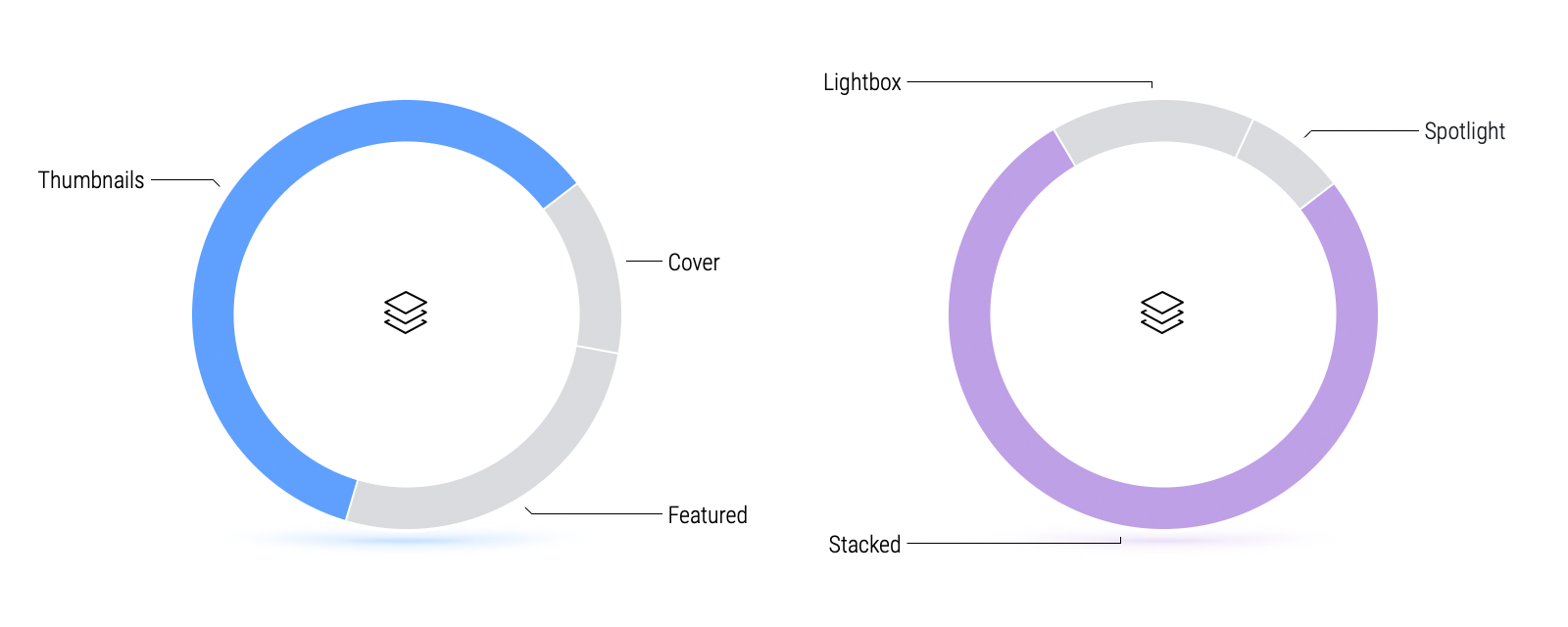 Over 60% of Illustrators feel that a thumbnails homepage layout with a stacked project layout is the perfect combination to showcase their portfolio.
Thumbnail layouts allow Illustrators to display a collective of their work in a harmonious way, encapsulating each portfolio so that is clear and easy to navigate. A stacked project layout gives Illustrators the option for a variety of media within their projects, making it simple to display both motion and static illustrations in different aspect ratios.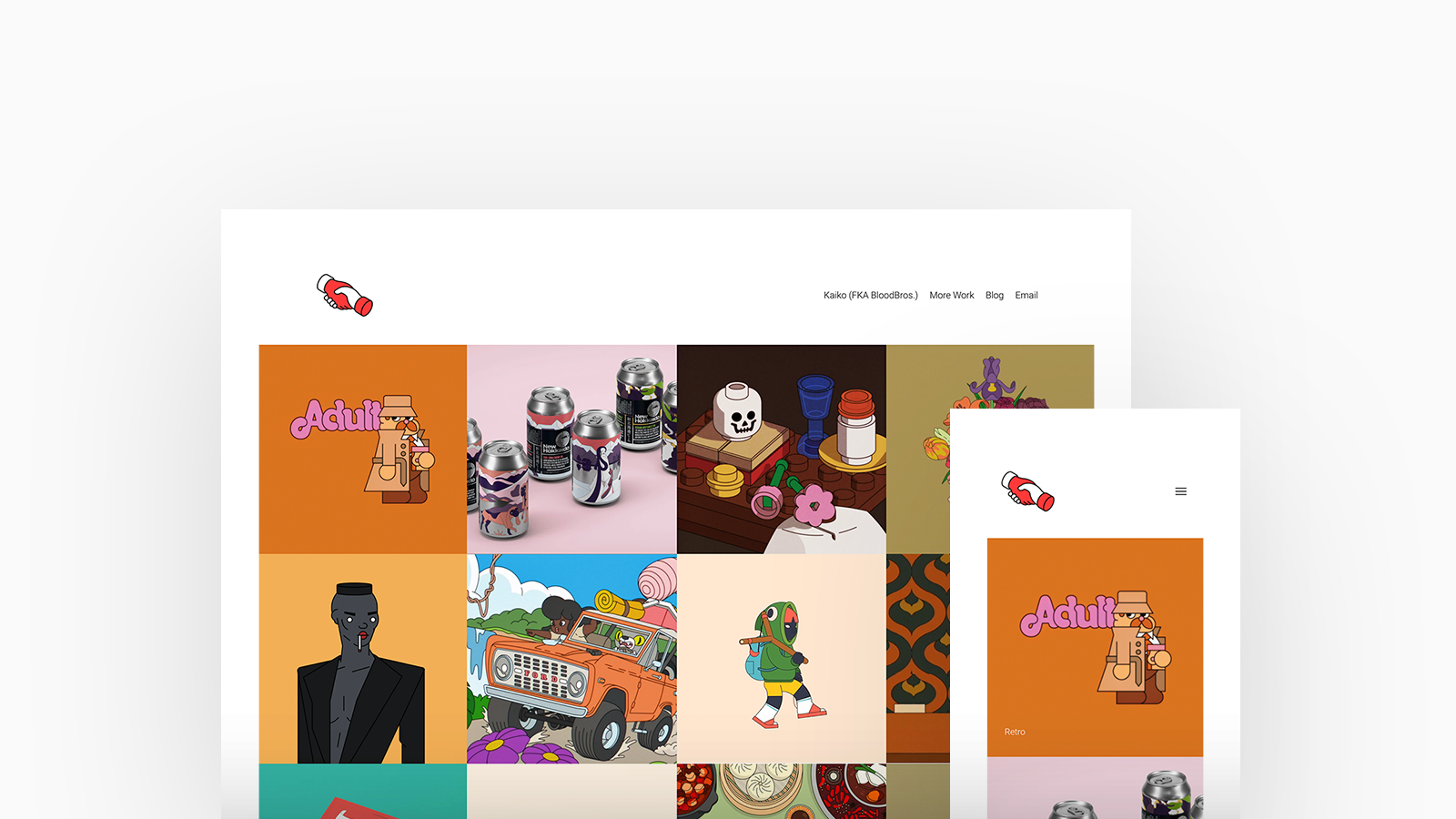 Blood Bros
Theme: Airdura
Blood Bros is an Illustrator and Animator based in Tokyo, Japan whose background in graphic design informs his illustration work. He enjoys the challenge of transforming complex ideas into humorous images. Blood Bros is using Airdura, with a blocks homepage and stacked project layout.
Discover Blood Bro's Portfolio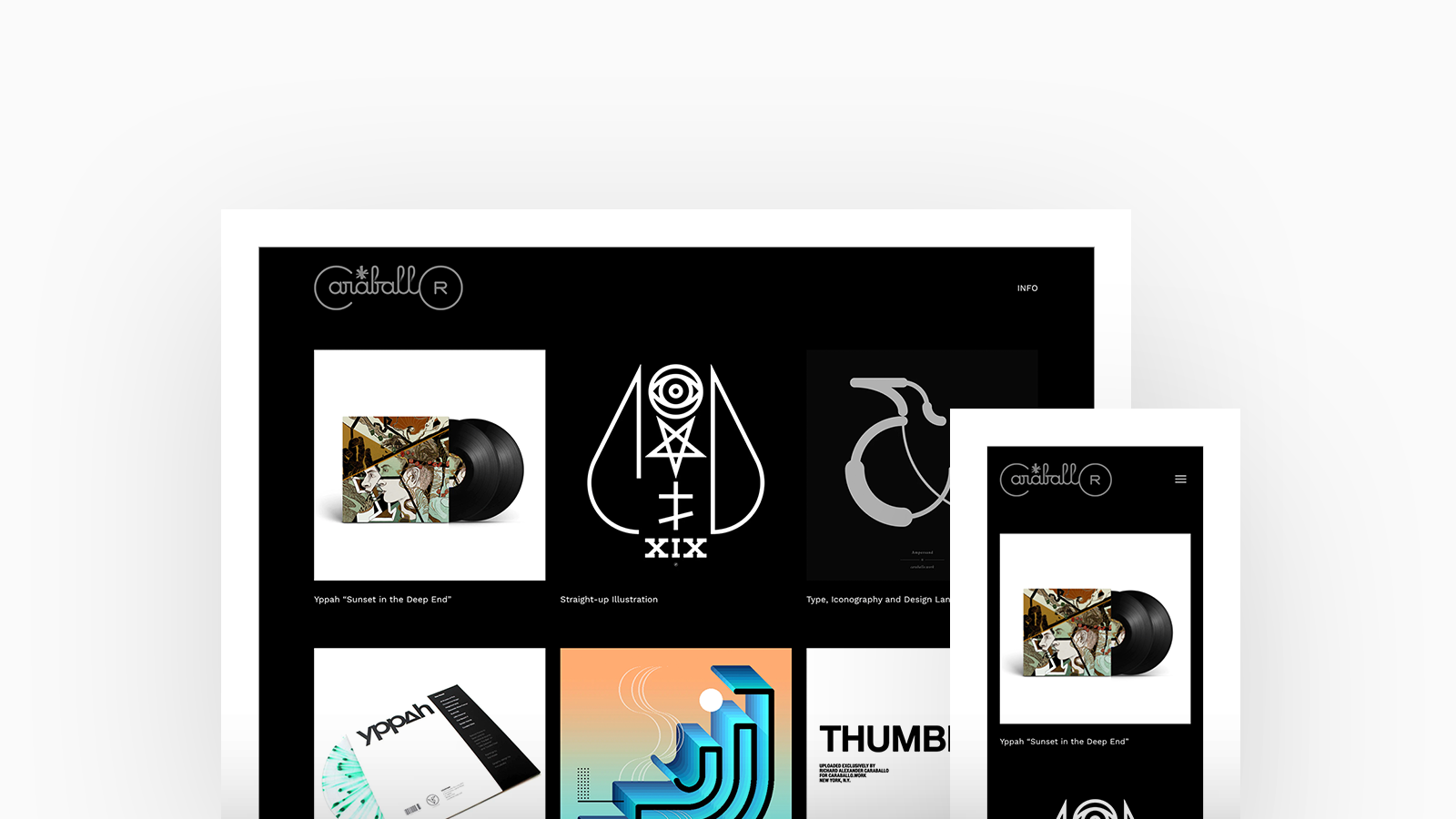 Richard Carabello
Theme: Airdura
Richard Caraballo is a Creative Director, and Illustrator residing in New York, USA. whose illustrative talent is sparked by his passion for music. Richard is using Airdura, with a thumbnails homepage and stacked project layout.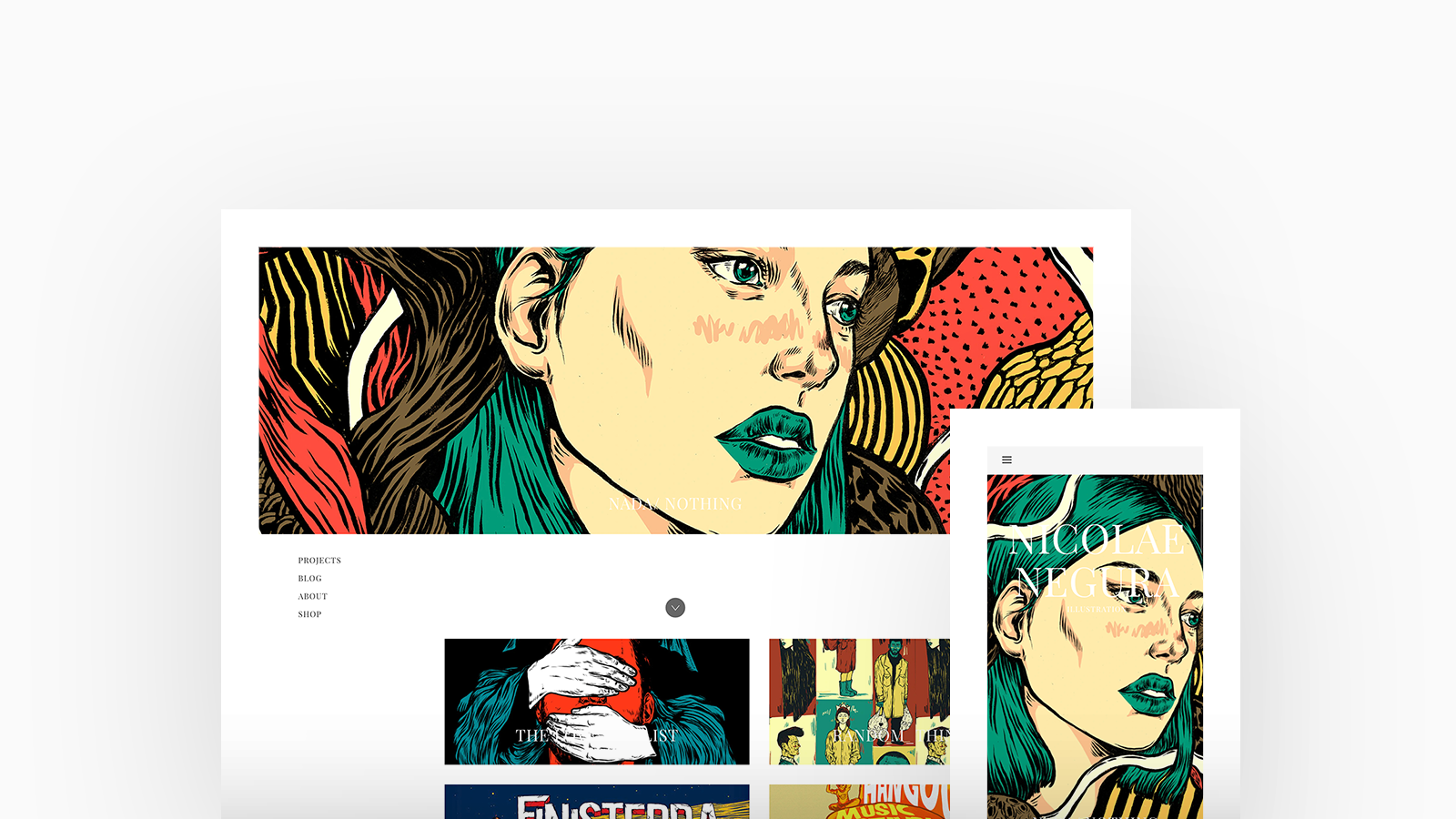 Nicolae Negura
Theme: Jute
Nicolae Negura is a Romanian Illustrator that decided to make Lisbon his home and source of inspiration. His work is a combination of strong and garish colors and a rough ink trace that resembles vintage comics. Nicolae is using Jute, with a featured thumbnails homepage and lightbox thumbnails project layout.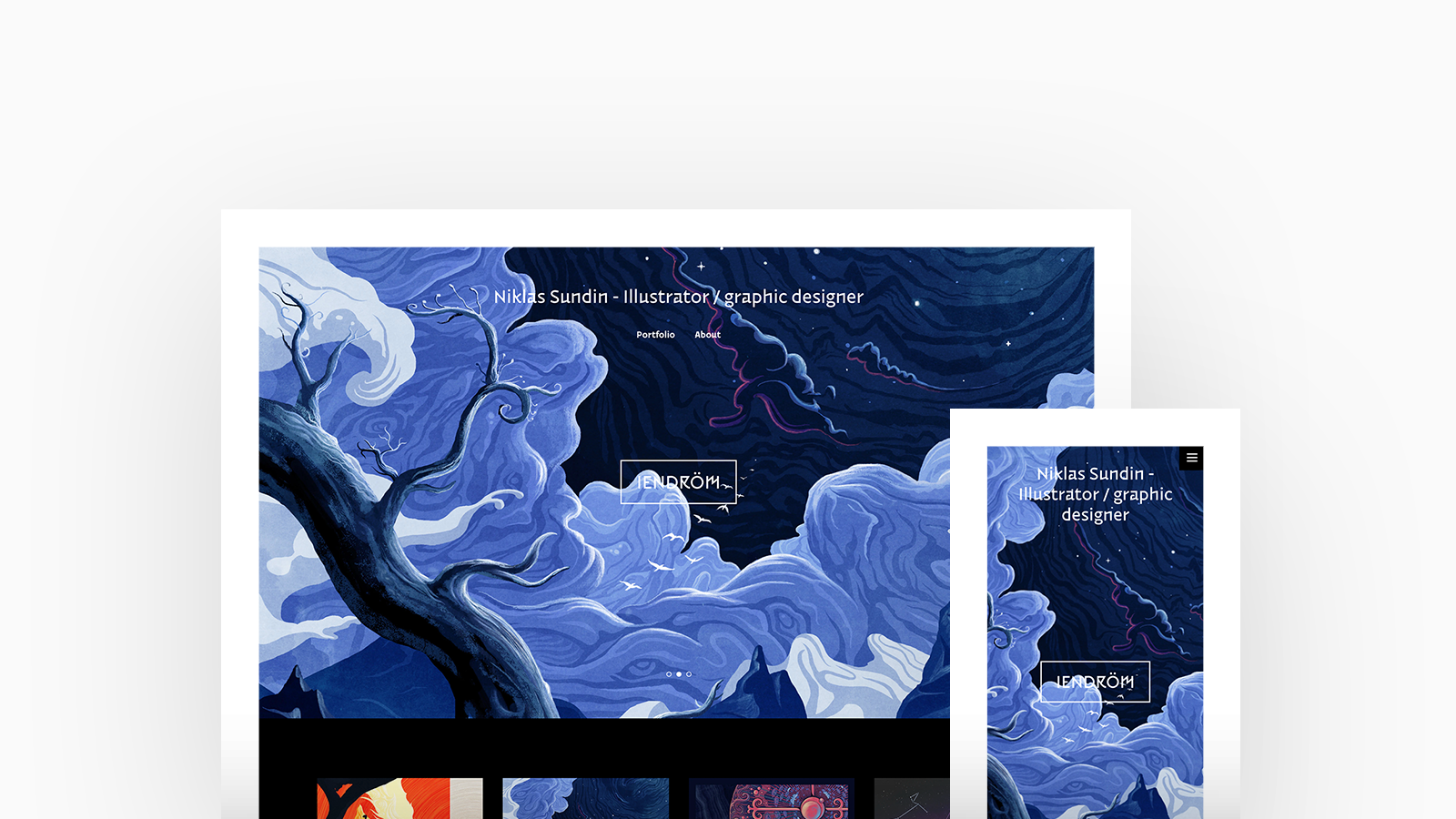 Niklas Sundin
Theme: Tocuyo
Niklas Sundin is a Sweden-based multidisciplinary creative who makes his primary living as an Illustrator and has created work for world renowned brands and musicians. Niklas is using Tocuyo, with a featured thumbnails homepage and stacked project layout.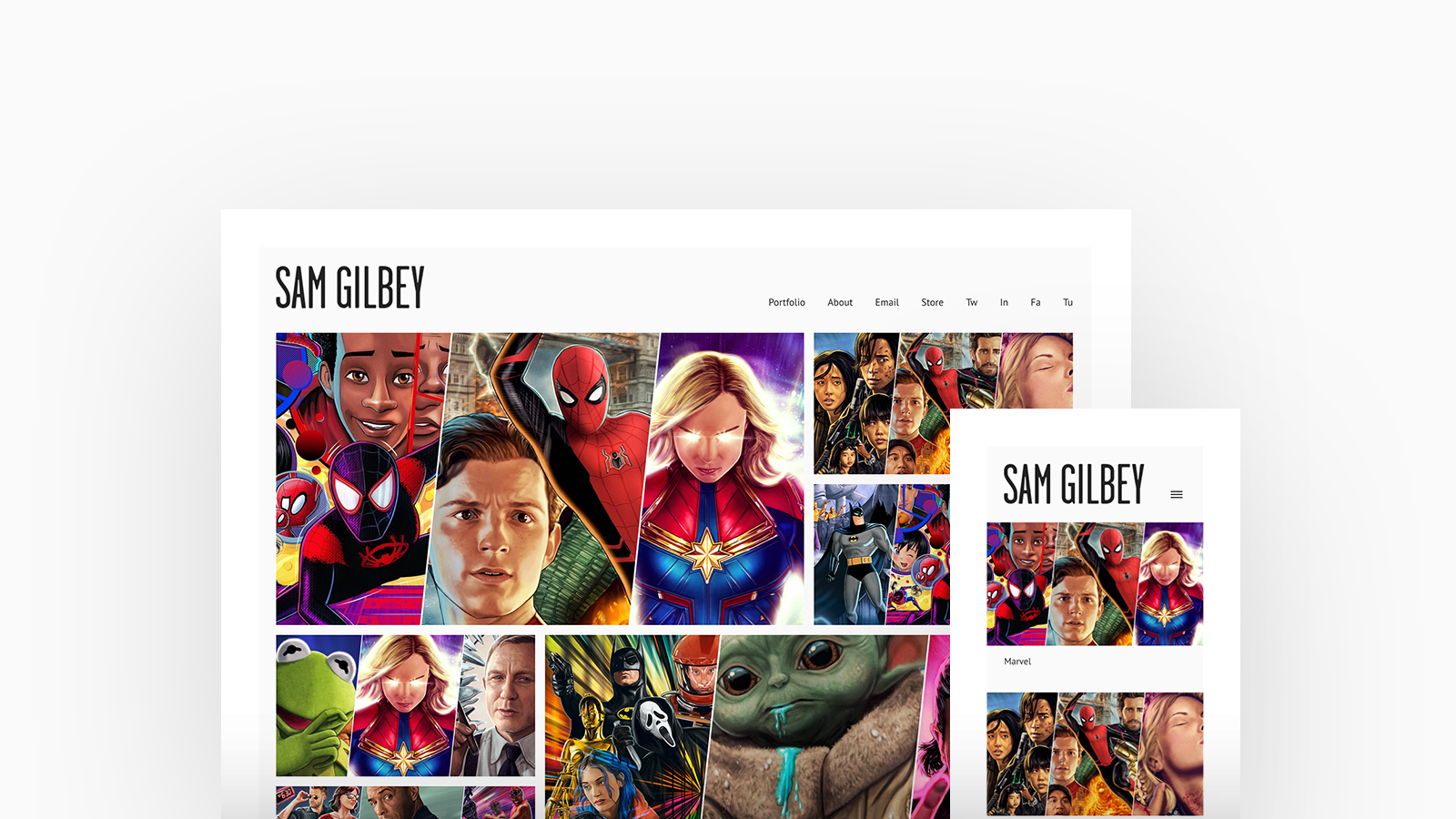 Sam Gibley is an Illustrator who creates distinctive painterly illustrations that have been featured in books, magazines, comics and exhibitions worldwide, and also on television. Sam is using Calico, with a spotlight homepage and stacked project layout.
---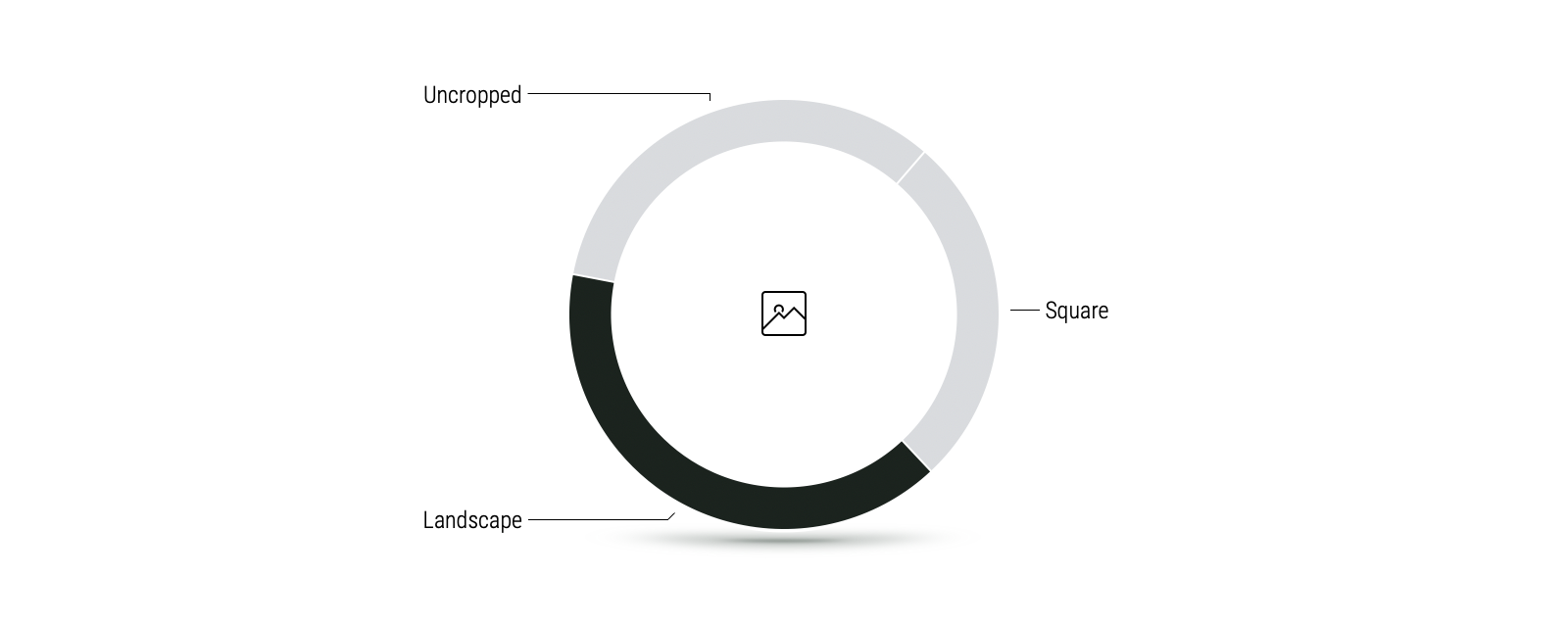 40% of the Illustrators we surveyed prefer to display their portfolio in landscape.
The results were close between an uncropped, square or landscape image crop but we believe that's due to the fact Illustrators are rarely bound to specific aspect ratios. However, displaying or composing projects within a landscape ratio allows the eye to be taken through the image from left to right, giving the Illustrator the ability to create depth or make a statement.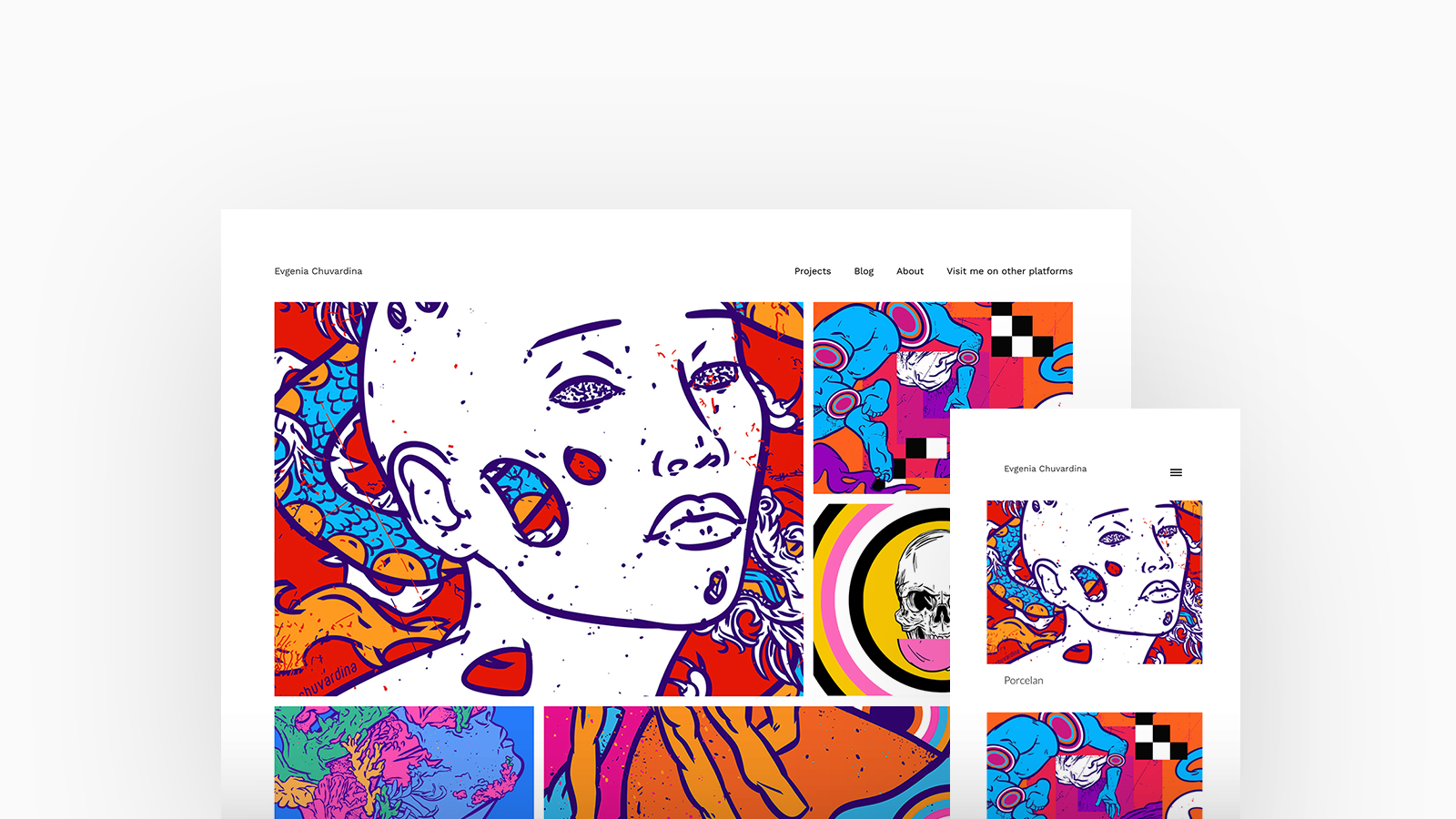 Evgenia Chuvardina
Theme: Calico
Evgenia Chuvardina is a Russian Illustrator and Graphic Designer currently living in Germany who draws pictures full of color and bizarre ideas.⁠ Evgenia is using Calico, with a spotlight homepage and lightbox project layout.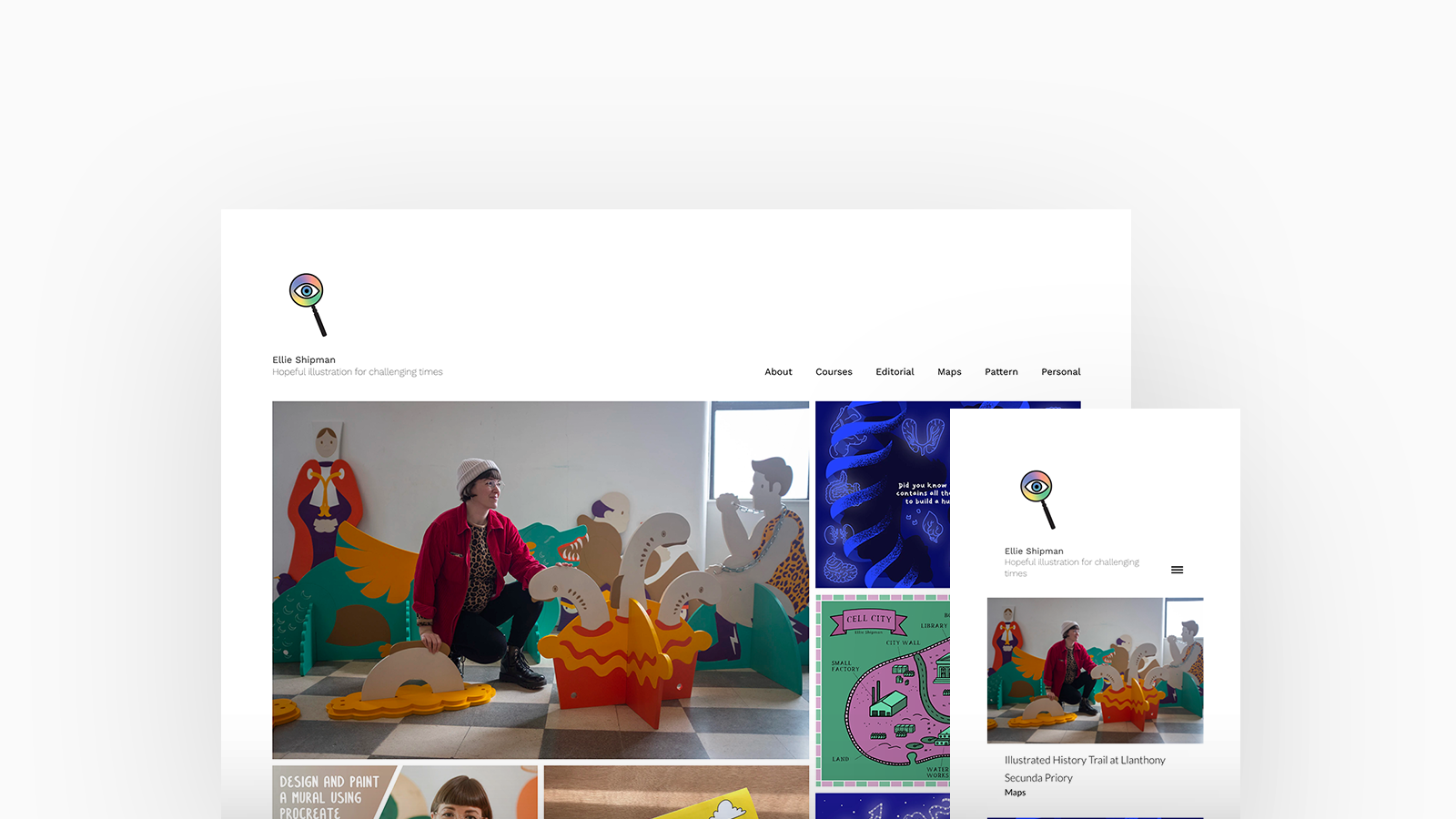 Ellie Shipman
Theme: Calico
Ellie Shipman is an illustrator and artist based in Bristol, UK, and working globally. She creates playful, bold illustrations and patterns exploring sustainability, women and wellbeing for editorial, research and campaigns. Ellie is using Calico, with a spotlight homepage and stacked project layout.
"Fabrik has been a fantastic platform to showcase my creative practice in its various guises. It has helped me take ownership of my practice and share my portfolio as part of applications for countless projects." -Ellie Shipman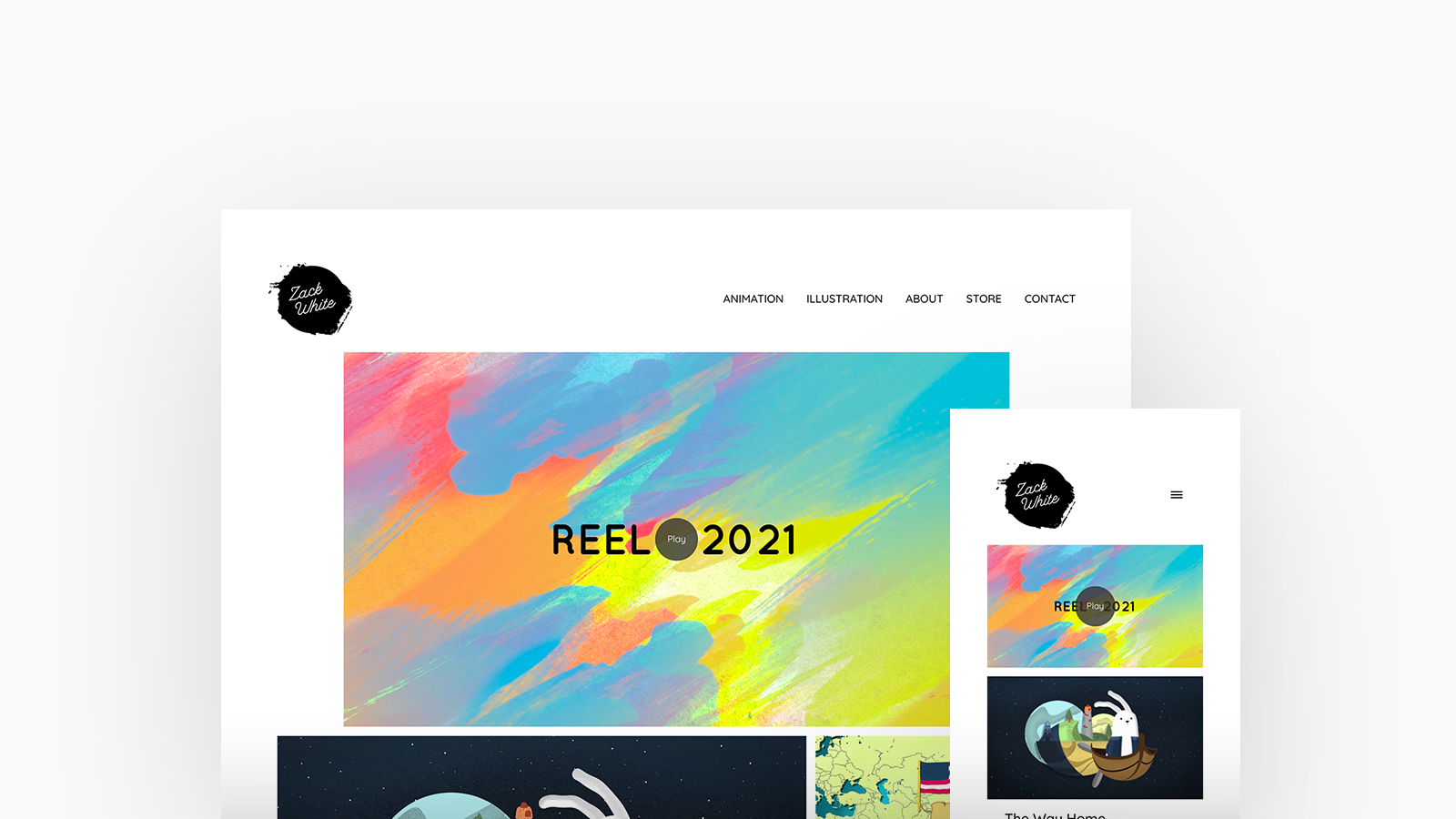 Zack White is a freelance Motion Designer and Art Director who has created playful illustrations for clients such as AMC, Topps, Blue Cross and Tegna. Zack is using Calico, with a featured spotlight homepage and stacked project layout.
---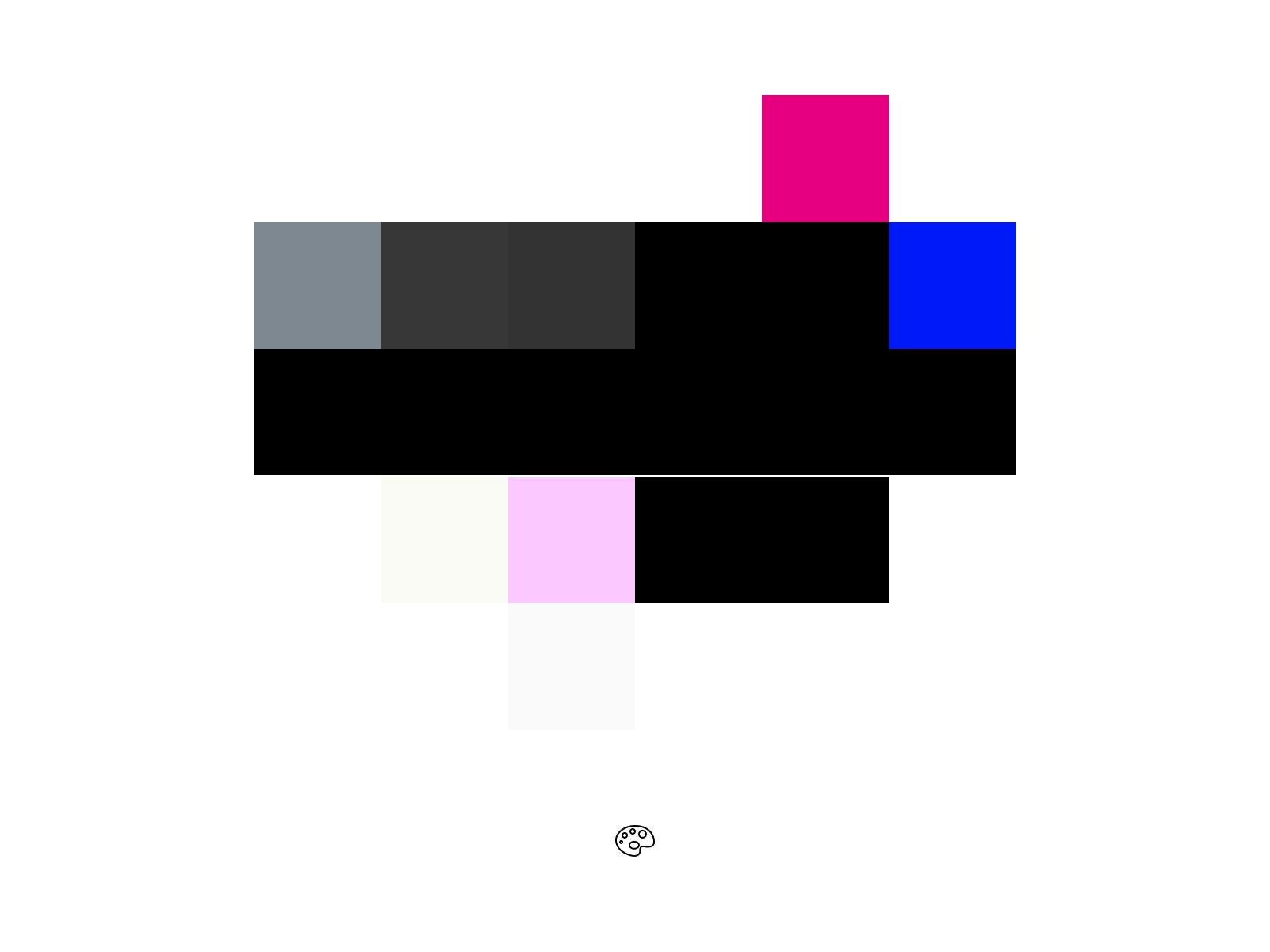 Pops of colour on a white or black background, Illustrators love the ability to customise colours to suit their brand or portfolio.
We tend to see illustrators display work with closer colour tones and swatches. This is no doubt purposeful on the part of the illustrator - working with palettes they're comfortable with, and working within colour trends over time. A straightforward white background and black text remains popular, but again, with close colour palettes there are opportunities to use more unique background colours that compliment flat artwork.
---
Showcase your work perfectly on any device with a Fabrik portfolio. Build your illustration website in minutes.