Maker Series - Chapter 37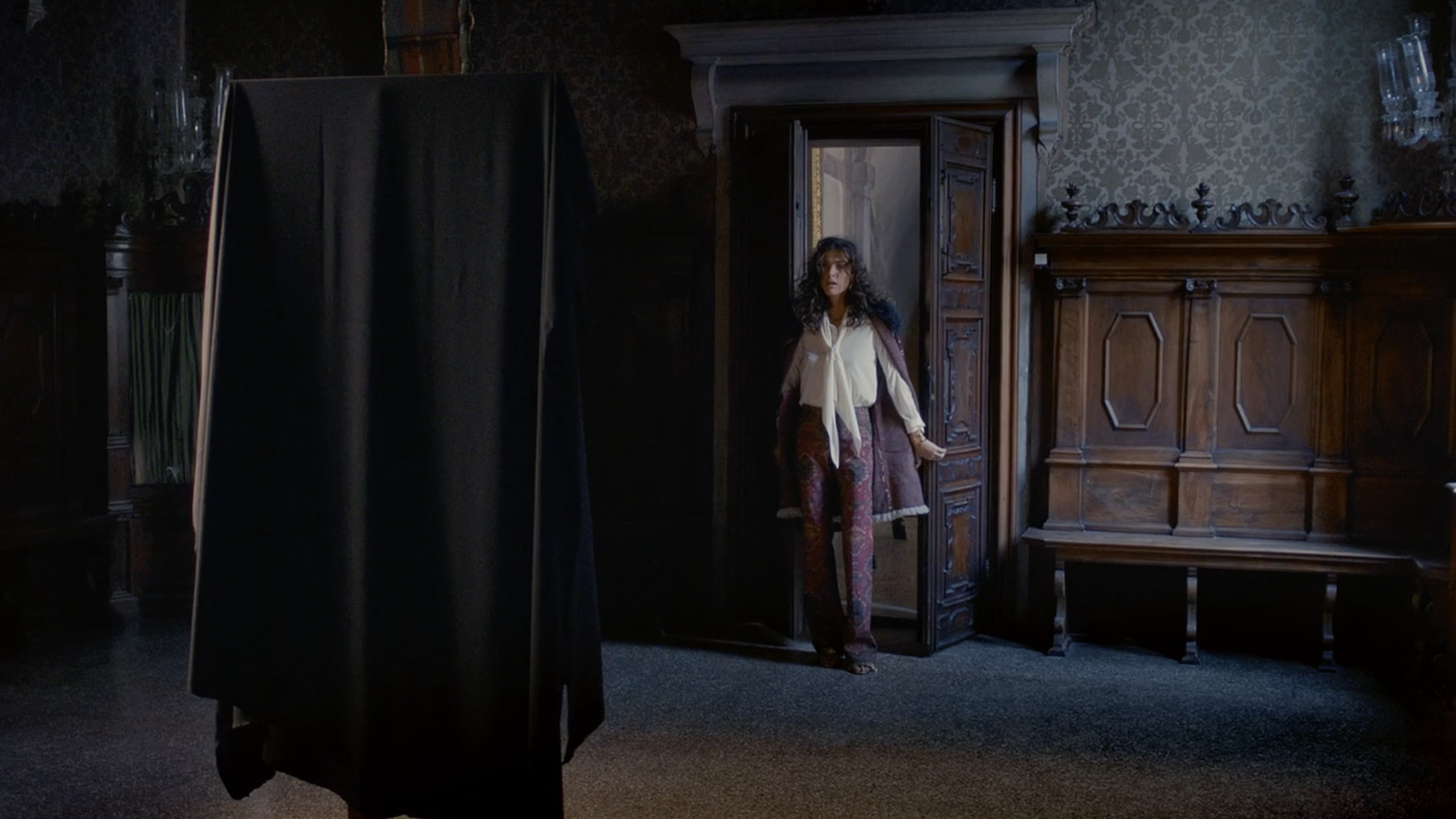 The Painting
Boldizsár is a self-taught award-winning filmmaker with a background in video art and sociology. Born and raised in Budapest, he drew on his love of classic and avant-garde film-making and developed his own style. He has recently collaborated with de Grisogono, Swisscard, Valentino, Tory Burch for Italian Vogue, Chloe, Numero, and Another.
Fabrik: Hi Boldizsár, we're so happy to have you as our next Maker. We'd love for you to share a little bit more about you and your work?
Boldizsár: I am a Filmmaker originally from Budapest. As a former athlete, then musician and then party person, I started out in visual arts a bit late. It was street photography and also life drawing that I found very inspiring, however, once I learned about video editing whilst editing my photos I fell in love with the potential of moving images. I enjoyed most throwing live visuals in clubs. It was very cool to go back to clubs, but as a creative and not a "customer". I also did visuals for contemporary Dance Theatre / Visual Theatre events on the side.
After about 4 years of enjoying Budapest night life and creative scenes I ended up in London to study further as it felt like a last chance to move to a bigger city at 30. I luckily had a scholarship to study in Kent. After the limelight of an art degree I ended up living the hard life of the London freelancer in East London. It was difficult and a bit of a scary time working in bars and at the lowest point at a shoe shop in original Westfield. The trick was that I ended up making a video blog called ASWESAW that was a platform. It was about following and collaborating with up and coming musicians and other artists to keep things going. That was really helpful as this is how I met fantastic people in the music industry and also a powerful photographer's agent who brought me into high level fashion and so I had some breakthroughs. I think I needed that help as looking back I was just not skilled enough on the networking side of things even if I had some great feedback here and there earlier in life regarding my work.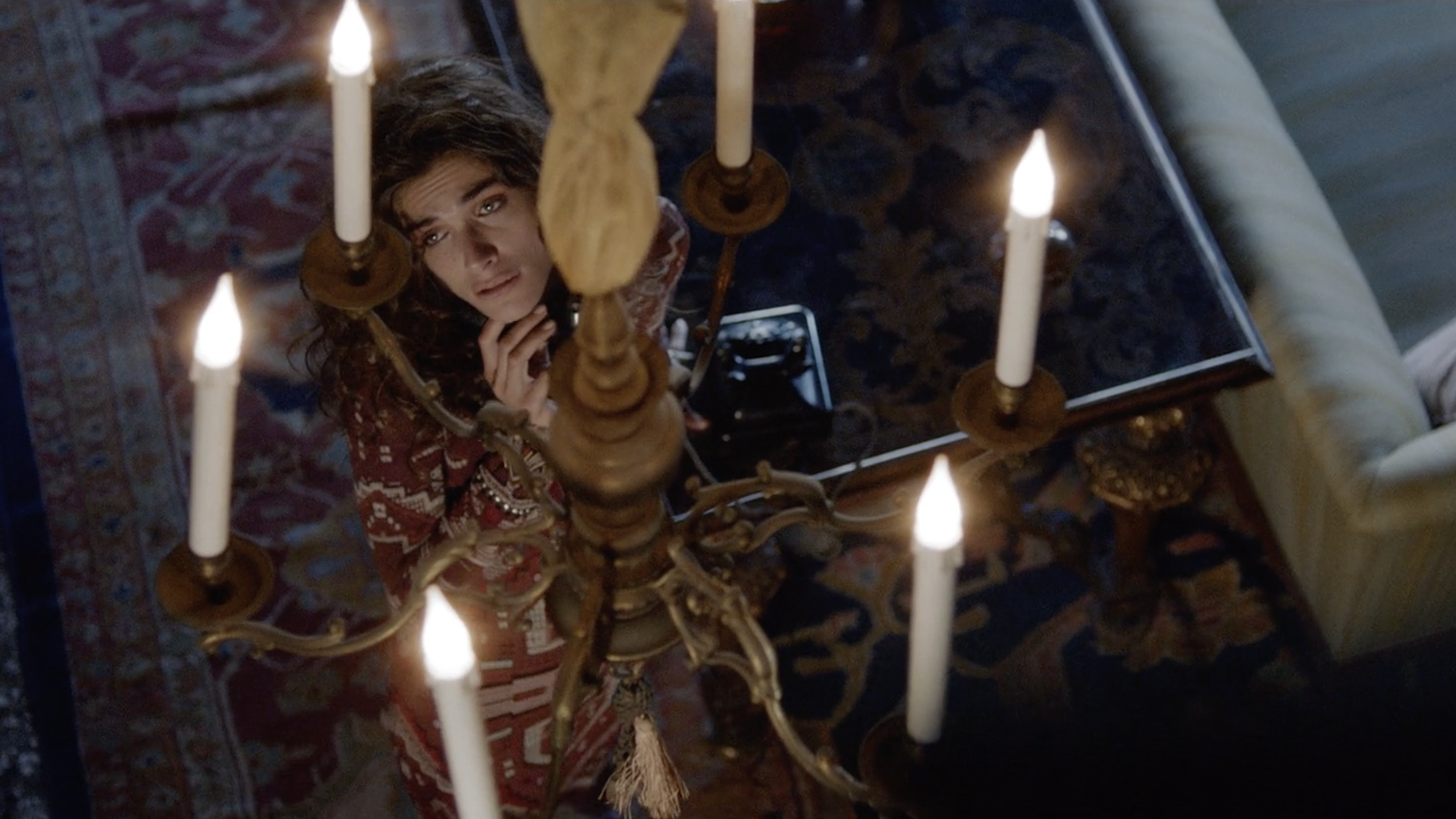 My work is coming from the intersection of loving the history of cinema and also experimenting, pushing the boundaries of moving images as a medium, always in an atmospheric way. I guess I moved more and more towards storytelling in an indirect and experimental way through my trial and errors. I am also very much interested in "looks" and the "star image" so it was natural to be attracted to weirdly amazing looking London musicians and performers, an attraction to the outsider I suppose!

Apart from trying to make a living in the hardening conditions of today's world I am slowly but surely moving towards writing fiction and finally working with actors. I do love working with non-actors though which agency models are.
Fabrik: What was the inspiration behind your recent project 'The Painting' for Vogue Italia?
Boldizsár: It was a dream project. The brief was: "Come up with a story that involves Elisa Sednaoui and Venice as location". It meant literally ANY location in Venice! So I ended up checking out several mansions. "Oh and by the way it needs to be shot in 5 hours as Elisa is hosting the Venice Film Festival so she has to leave at 7PM."
So I jumped into ideas, luckily I had time for it. Of course I had to keep in mind that it would be for Vogue Italia and Tory Burch so that had some limitation as it was still an advertorial and basically an artistic showcase of the collection as the goal. I worked with Vogue Italia stylist Enrica Ponzellini and had feedback from my agent as well during the creative process. I really wanted it to have a magical realism and I was inspired by personal things along with inspirations that came from Jean Cocteau's Orphee. The main character on my storyboard had a similar vibe to Alain Delon's decadent mistress in the fantastic WWII drama Monsieur Klein by Joseph Losey. I also was inspired by Roman Polanski's Rosemary's Baby (which you can hear in the soundtrack).
The background story I had in mind was Elisa coming back to Venice after a long time and reconnecting with an ex-lover (living or dead we don't know) who invites her in a mysterious way to see this new Painting. Which of course turns out not to be a Painting, but a magical mirror and a psychological self-exploration or gateway to a different world. On the journey through town she knows where to look for the beautiful secret key hidden in the water and finds the hidden artist studio.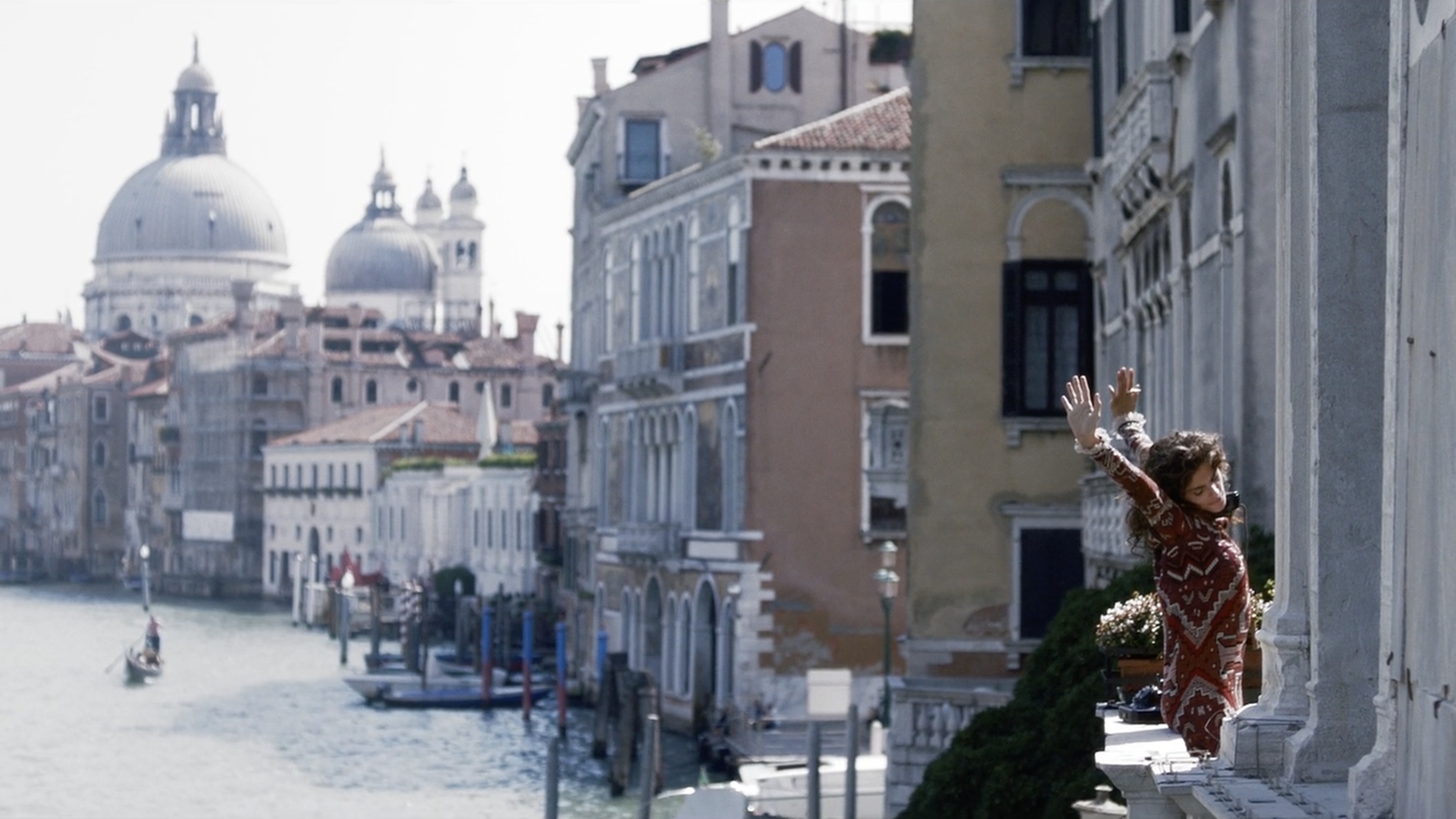 Fabrik: For the setting of the film, what drew you to the city of Venice?
Boldizsár: It was a given location by Vogue Italia, however, I never complained about it! I mean it was just insane to check out locations prior. I remember at some point that I was at a mansion where Casanova used to live and this place had the most beautiful garden I had ever seen in my life. I ended up picking the one in the film because of the Balcony and also the fantastic interior. It is extremely strange, but I am very sure that Paul Schrader also used the same bed for his Venice film "The Comfort of Strangers", which I haven't seen before. It is crazy as he is one of my favourite writers and director because of Taxi Driver, Raging Bull and American Gigolo, just to name a few.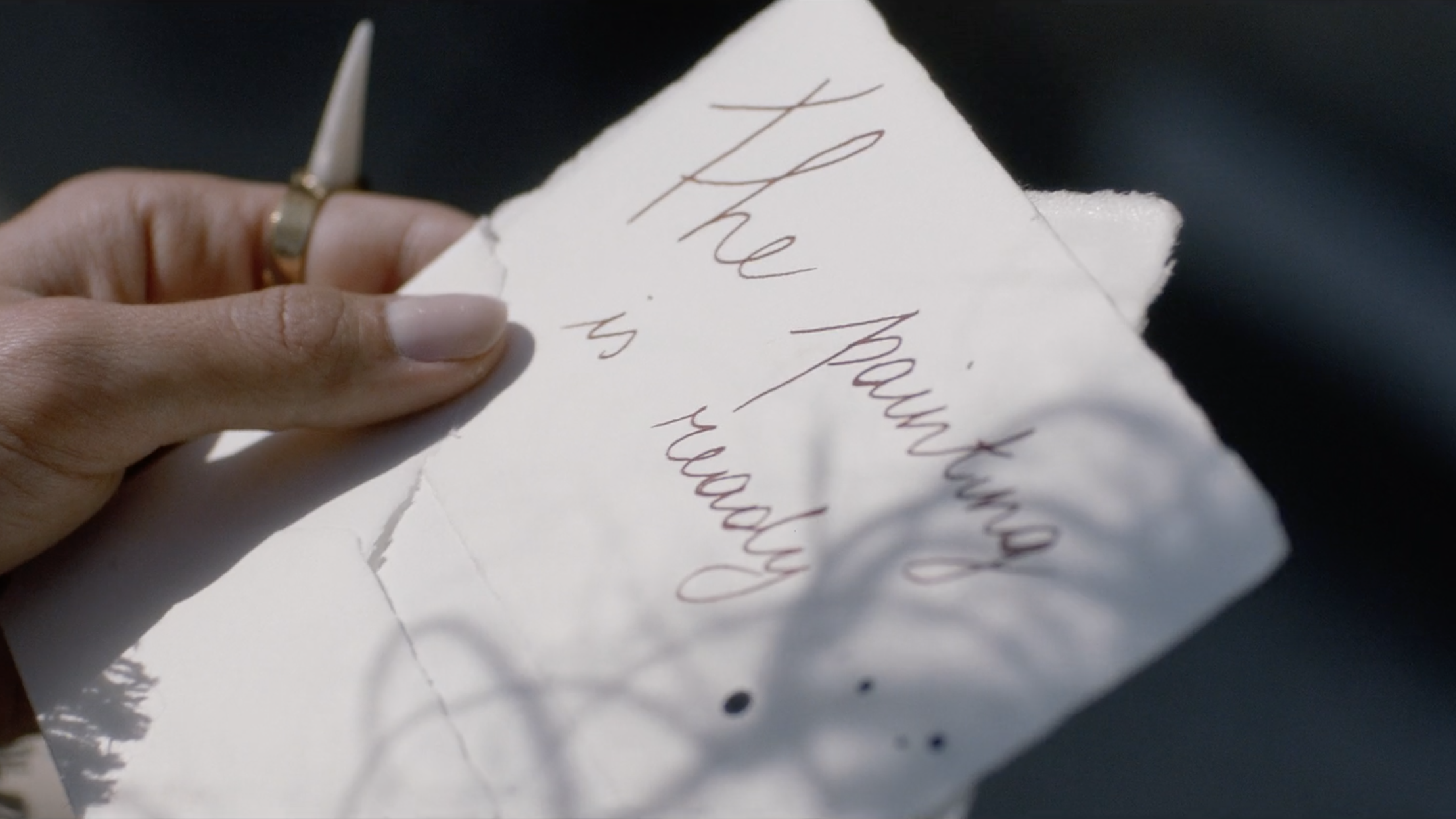 Fabrik: Can you give us further insight into the meaning behind the title?

Boldizsár: The Painting refers to the artwork Elisa is so excited to see after receiving the letter on her private Balcony. The Painting is surprisingly a mirror, where she meets her own reflection.
Fabrik: Can you share anything about the creative process - bringing together the story, location and Tory Burch's fall collection?
Boldizsár: The collection helped me to build up the character in terms of the romantic and slightly 70's psychedelic bohemian look. However the main inspiration for me was to imagine the persona was definitely coming from Elisa and her "aura".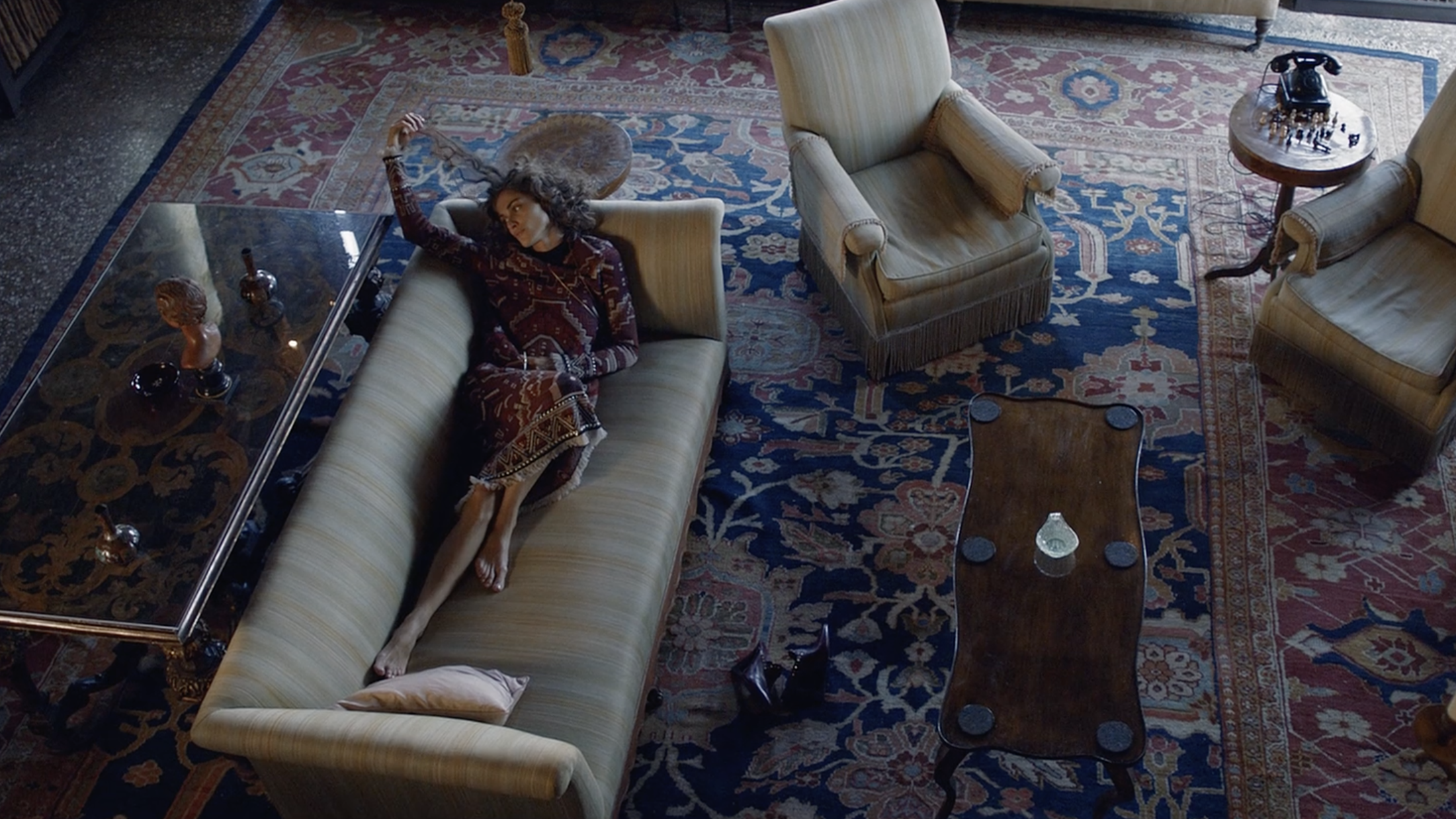 Fabrik: We noticed that you've worked with Vogue Italia on several features. As a filmmaker, what do you feel is key to building long-standing professional relationships with both clients and other creatives you work alongside?

Boldizsár: Well I actually find it quite hard to maintain professional relationships. It is challenging, especially on the level of Vogue Italia. Sadly Franca Sozzani passed away shortly after who gave my idea the green light for The Painting. In general, people move on and it is hard to keep in touch - It is a very tricky industry. You normally keep in touch when creating new relevant work which you can only really do it on that level if you are being asked to! So anybody who is in the process of having exciting works coming in should not relax and sit on any laurels, as this wave might pass and everybody is replaceable. There are so many gifted people out there.

Before this big shoot, I did work on a smaller scale Vogue Italia photo shoot, which is why I had the opportunity to pitch for the Venice film. I guess every job has the potential to get noticed and to be asked about working on another job. So the key to success is to keep working and be approachable. It is common sense, but somebody is always better than another, so act like you're the best person for the job.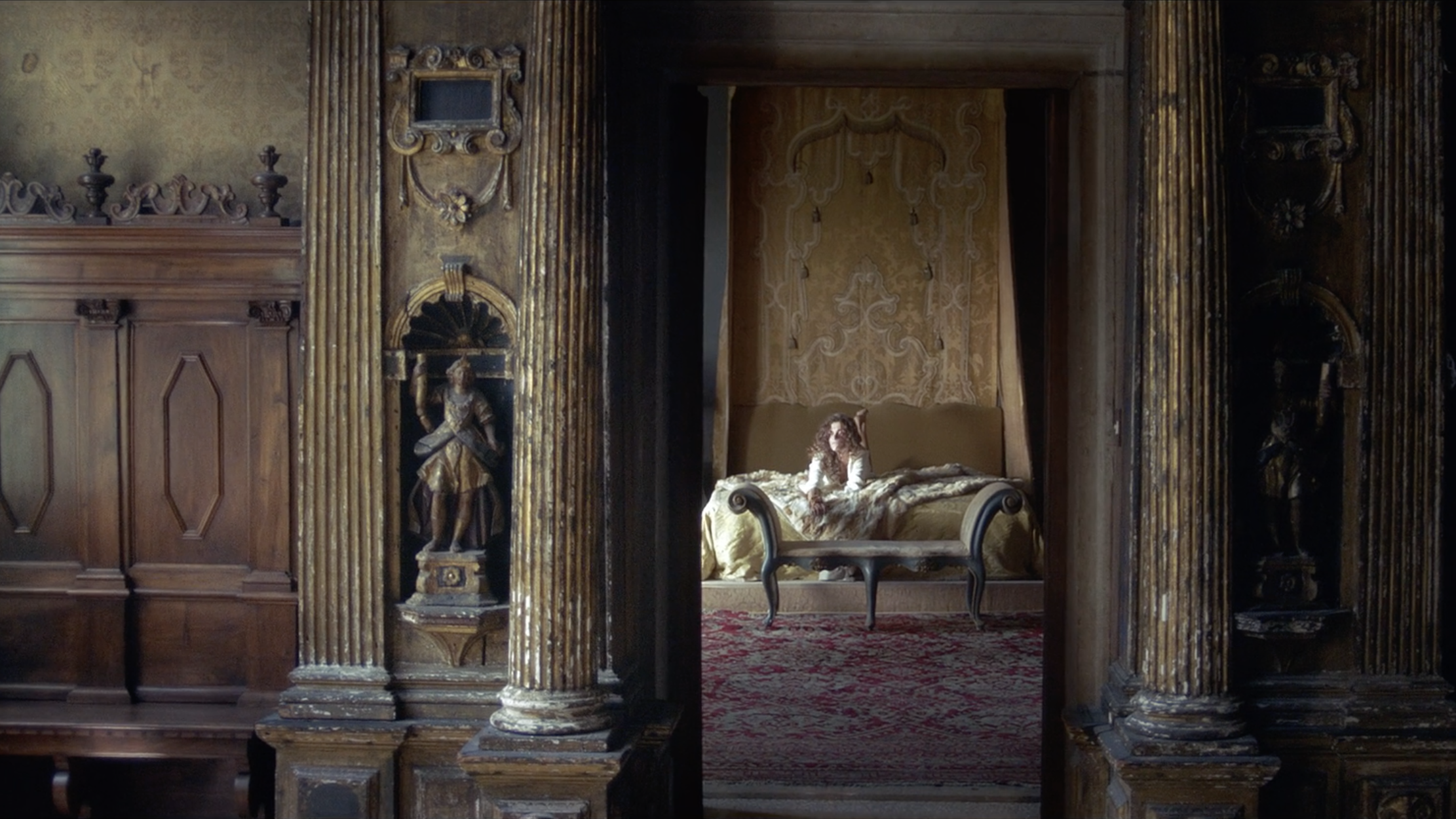 Fabrik: Whilst on-set in Venice, were there any challenges you faced?

Boldizsár: The biggest challenge of all was lack of time on set. The silver bullet for this was to hire a badass world class and experienced DP to be sure that we were not losing any time. It was a key move as if I risked working with new talent or anybody not 100% professional, the whole project could have failed. If for example we didn't shoot the mirror scene well or weren't able to finish then the whole film would have had no meaning.
The other challenge was directing on a a large set as there are way more people looking at you and for what's next, more than I'd ever had before. The confidence of Cinematographer Marcell Rev, who is a fellow Hungarian, was fantastic to have on-set. It can be chilling to work with big brands, high prestige and a famous actress. However Elisa, who I only communicated with on the day of the shoot, was extremely pro and got the vibe of the role in five minutes.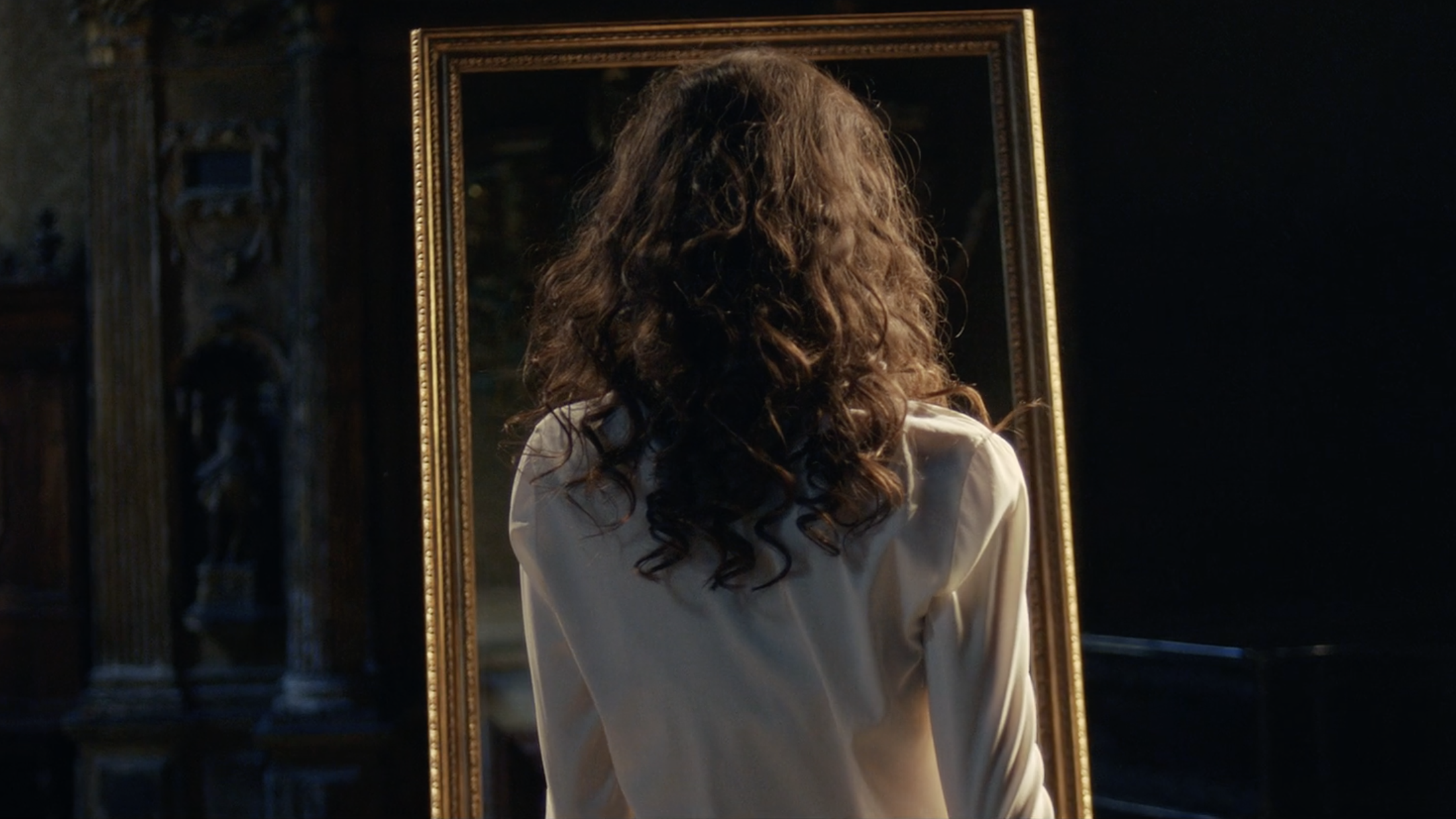 Fabrik: Are you able to give us insight on any exciting new projects that you may have in the pipeline?

Boldizsár: Well I am working on my first properly scripted fiction idea which will probably be a short with the potential to become a feature. It is an erotic psycho-thriller based in the world of celebrity. A large part of it is psychological as it is exploring the evergreen and reoccurring theme of isolated celebrity suffering. Other then that I am trying to keep working and get signed like many of us! I might be able to work in Dubai as I have a new agent there and that's sounds super exciting too. However with the current pandemic everything is very fragile. I am planning to shoot more in the US as well which I'd love to do when I have the chance.
Fabrik: Final question. What do you like most about Fabrik? What's your favourite feature?

Boldizsár: Fabrik is fantastic as it is simple and feels unique. For my purpose it is great as I really wanted a website with a video background that works on an iPhone. I also love the pre-designed colour swatches which are fancy. Another great technical perk is the option to pull any of your videos from Vimeo or YouTube once linked to your account!
Discover Boldizsár's Portfolio
---
Get In Condition

We're always keen to see what you've created. Follow our social feeds and tag your new work with #onfabrik when you're ready to show it to the world. Apologies; we can't add spec work, ads or commercial content to our Maker or Conditioner series.