Playful Whimsical Worlds
Esther Lalanne is a visual artist living in London. She takes on illustration works as a freelancer, and directs animated short films and commercials.

Focusing on the representation of bodies and identities, her playful and whimsical world takes inspiration in everyday life and relationships. Her love for animation brings her to create highly lively characters and a strong sense of movement and narration.
We took the time to get to know Esther and this is what she had to say: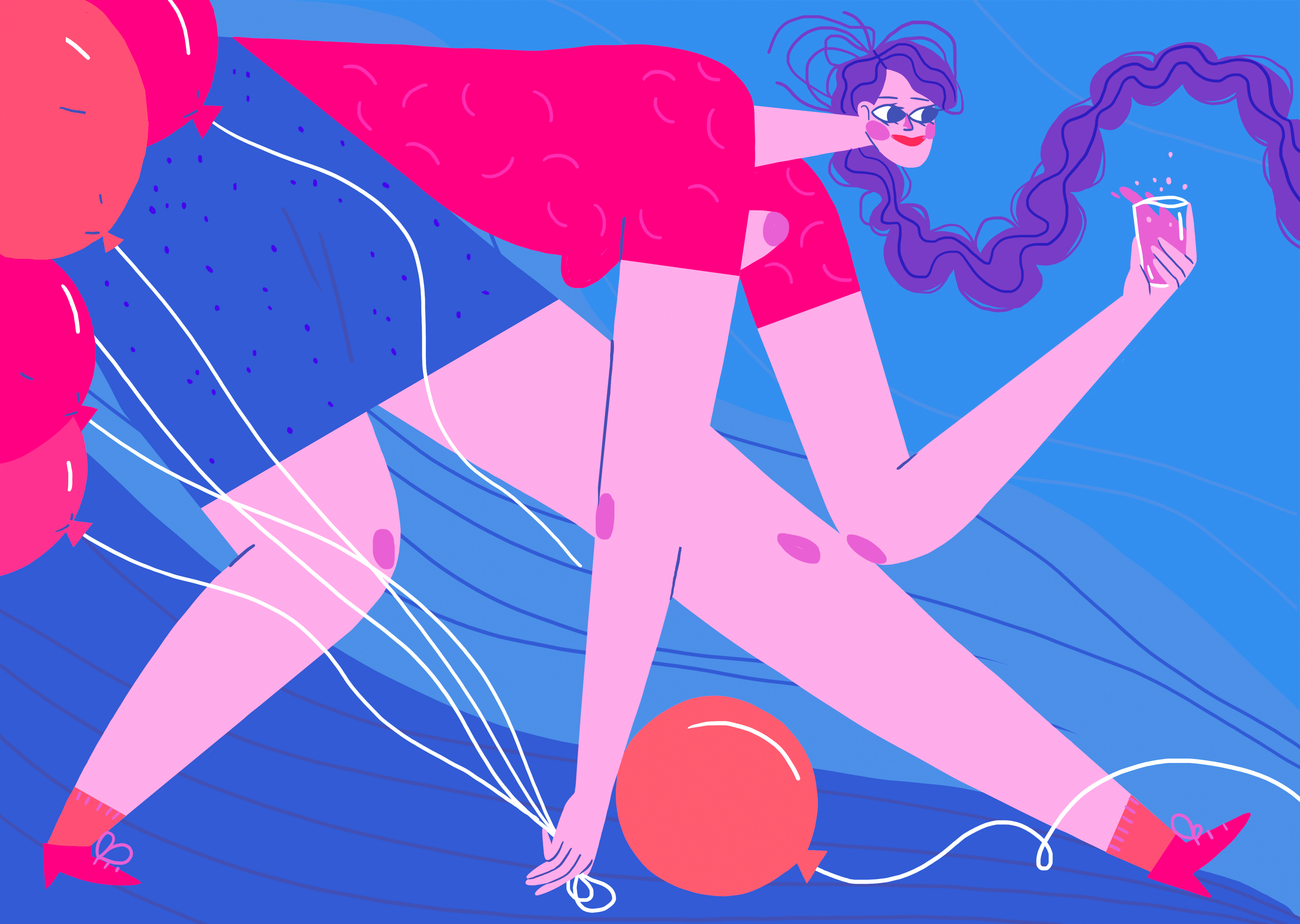 Fabrik: Hi Esther, we're so delighted to have you as a Fabrik Hero. We'd love for you to tell us about yourself in your own words?
Esther Lalanne: " HEY FABRIK! Thanks so much for the feature. I am Esther Lalanne and I am a French illustrator based in London. I work as an illustrator for magazines and brands, and as a character designer and director for the animation industry. My work is mainly focused on characters, relationships and inclusivity."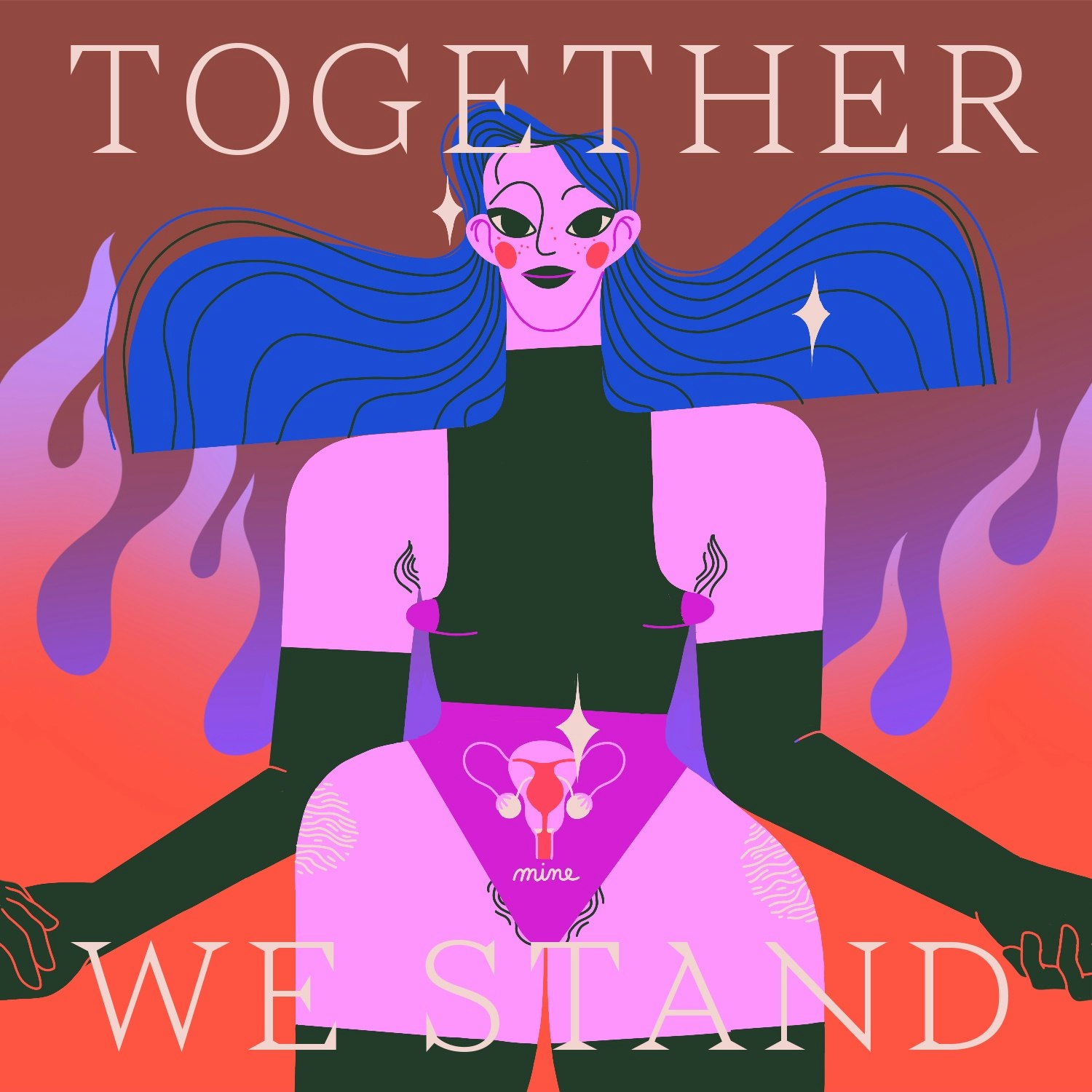 Fabrik: You mention that you focus on the representation of bodies and identities, where is this inspiration drawn from?
Esther Lalanne: "I've always felt frustrated with our all-white-cis-male world, and drawing has been a useful and proactive way of expressing myself and others like me. I want to depict a world where women, people of every race and sexuality can take up more space, and are free to exist without expectations or limitations. I believe that images have the power to influence real life."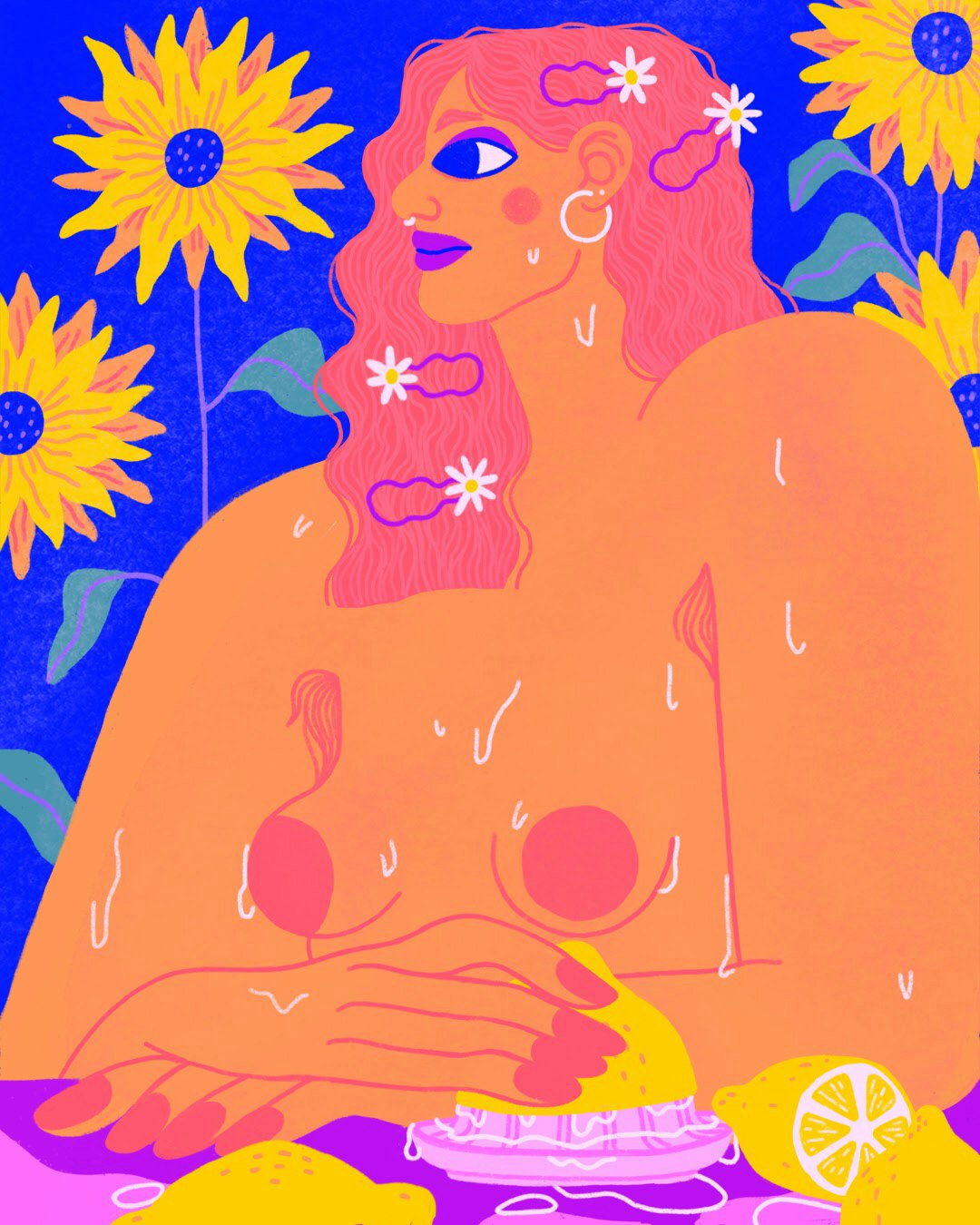 "I want to depict a world where women, people of every race and sexuality can take up more space, and are free to exist without expectations or limitations. I believe that images have the power to influence real life."
Fabrik: Do you feel that the way you draw women and their bodies has changed over the last couple of years? Has there been any negative or positive shifts in censorship, acceptance or even trends that you think have impacted your work?
Esther Lalanne: "The body positivity movement definitely opened a gap for feminist work and woman artists to fill. This is now a 'trend' with brands for sure, so I would say it has been lucky for my work as well. In the last couple of years I have been making an effort to do more research about inclusivity and how to include it in my work. Those beautiful and under-appreciated details make all the difference, like representing body hair and stretch marks.
Social media communities have been a fantastic resource on my journey as well, pushing me to have a better understanding of the world and improving the way I represent characters."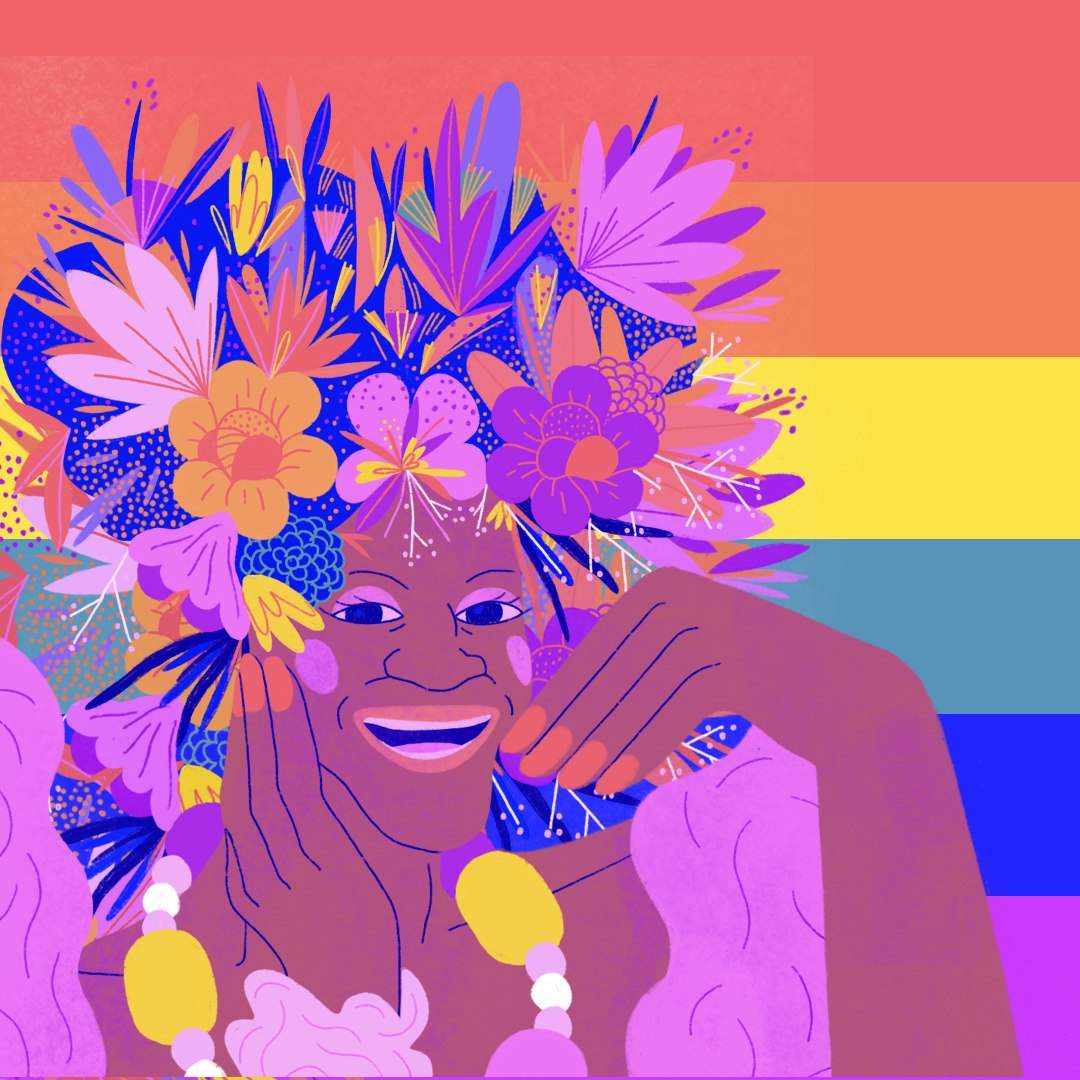 Fabrik: We love the fluidity of colour and the playful, whimsical worlds you depict. Could you give us insight into your creative process?
Esther Lalanne: "I note on my phone moments of everyday life that I find absurd, funny or that I just need to show. When it feels right I sketch on my iPad, focusing on the best way to design what the character feels, then I work on the pose and the expression.
Every now and then I create a new colour palette with the limited colours that I use. Last year I was obsessed with pink and blue haha. I would say that colours are the first thing I notice in an art piece, and to me the more vibrant the better. I want to create art that draws you in and makes you feel connected to the world they inhabit. "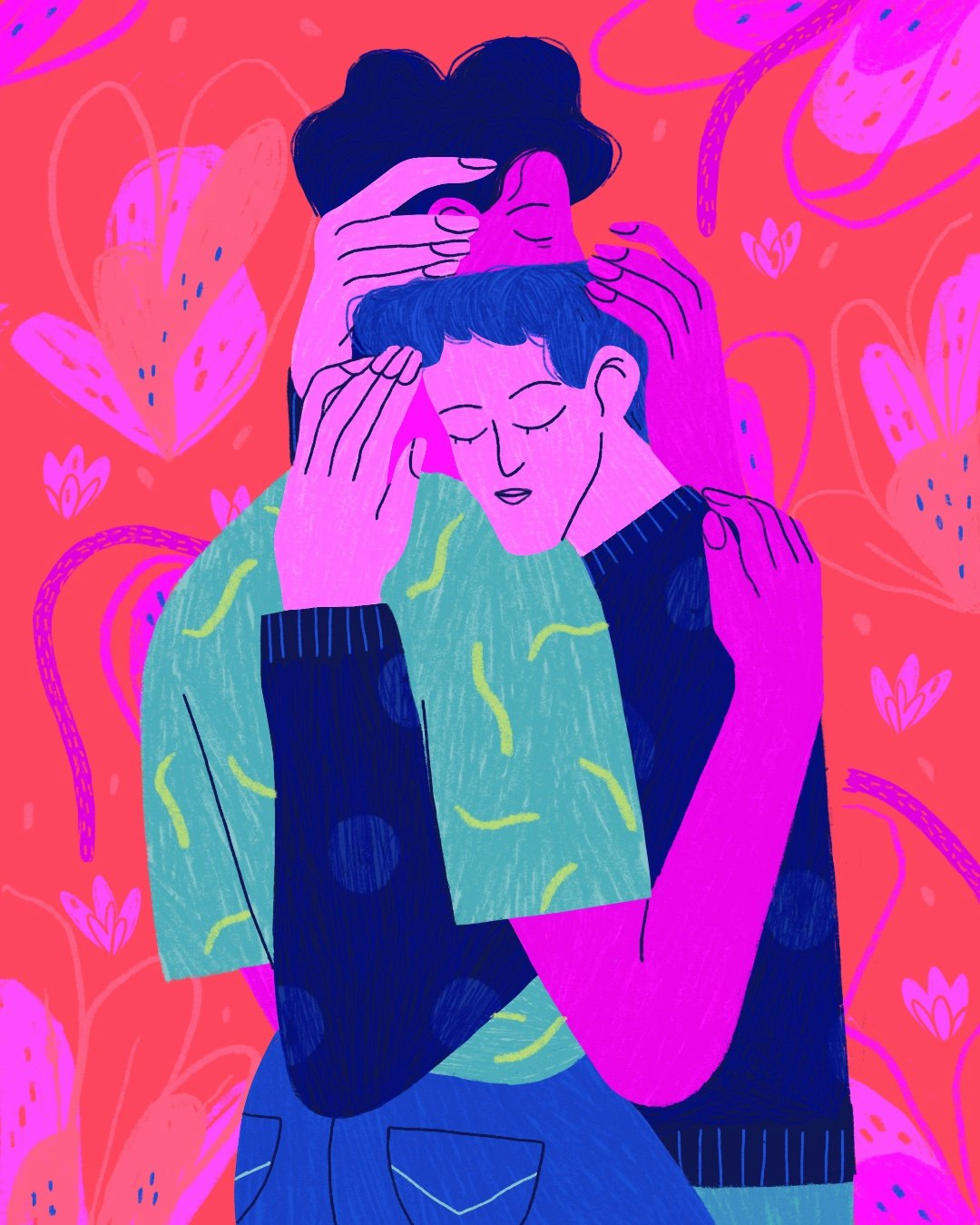 Fabrik: Your project titled 'bits and boobs' is a series of lively characters, all oozing confidence within their own skin. Can you share the narrative behind these winsome illustrations and animations?
Esther Lalanne: "This page is my personal journal, a place for all my characters to live, whether they're from a brand film or a silly doodle I did on the toilet ;)"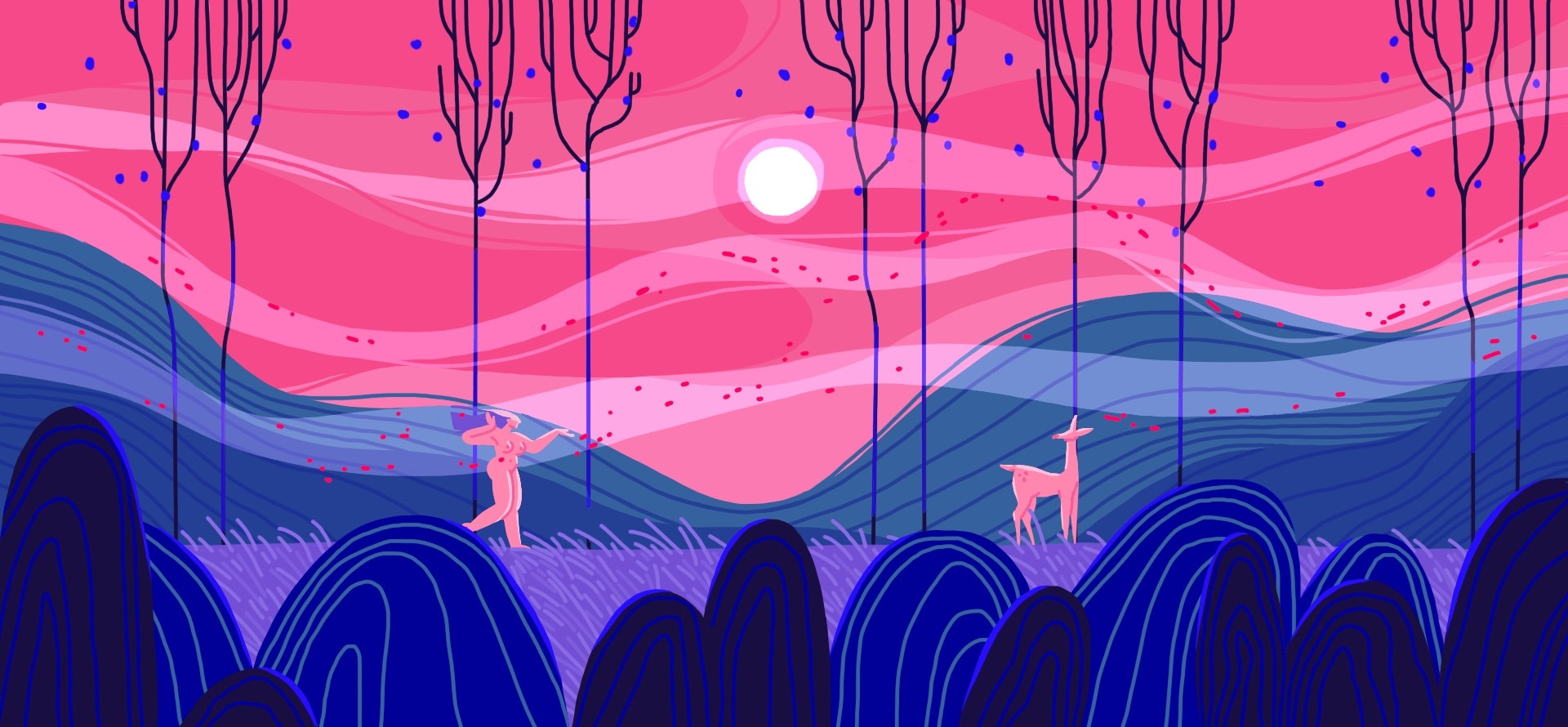 Fabrik: With such a comprehensive clientele, would you say there is a particular project that has had a lasting impression?
Esther Lalanne: "One of the latest projects I worked on was for a virtual exhibition called 'No Women No Peace'. Its objective was to strengthen peace, to empower and to support women's rights. It's probably one of my favourite projects so far. I had total creative freedom and the project wasn't for profit, which is unfortunately quite rare nowadays. I prefer to work with clients who align with my convictions and values, and this was just perfect!"
Fabrik: Are there any projects that you're currently working on or in the pipeline for 2021 that you can share with us?
Esther Lalanne: "I can say I have an upcoming collaboration with an ethical and conscious clothing brand, which is exciting! I am going to focus on my shop as well this year and produce more prints and ceramics vases (cheeky with pointy tits) - You can shop my products here: https://www.etsy.com/uk/shop/EstherLalanne"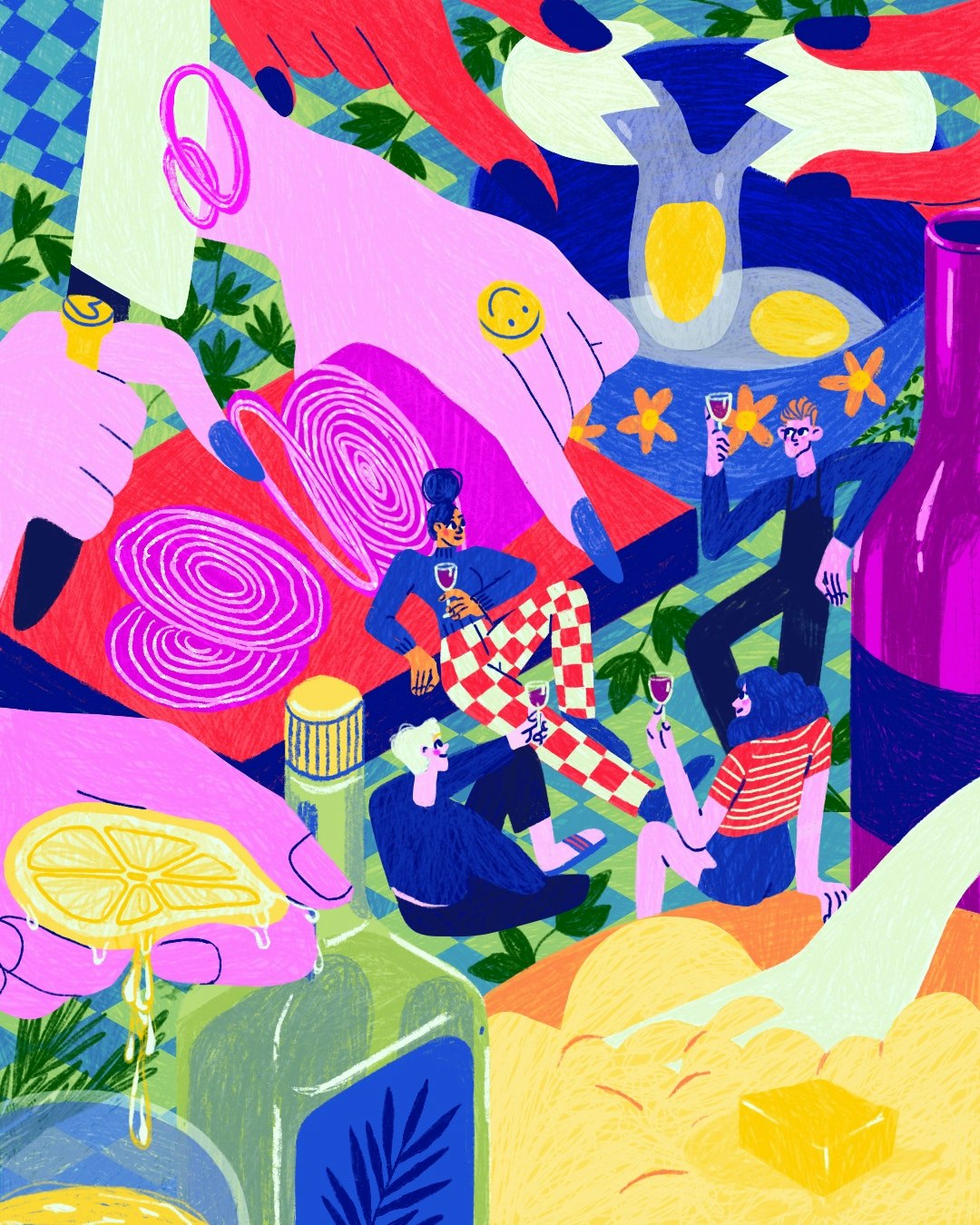 Fabrik: Final question: What do you like most about Fabrik? What's your favourite feature?
Esther Lalanne: "Fabrik is great to showcase my work, I love the fact that I can keep my portfolio up to date easily, upload new images and create new projects speedily too. In a heartbeat I can present my work and services to future clients and partners.

Fabrik's settings are super easy to adjust to my needs — my work is focused on images and I like that I can highlight my illustrations, keep the text informative but subtle and really show my personality."
---
Esther uses Calico, a magazine format theme with unique homepage layouts and several project layout options geared towards presenting longer-form projects and blog posts. Creatives with lots of projects will appreciate Calico's customisation options.