Transformative Process
View Stefan's artist portfolio

The work of Stefan Reiss is a research and development exercise into the fields of drawing, painting, sculpture, installation, projection and performance. By freely mixing mediums he unfolds a complexity of contextual relations, materials and practices, tracing back to the basis of all his works: the straight line.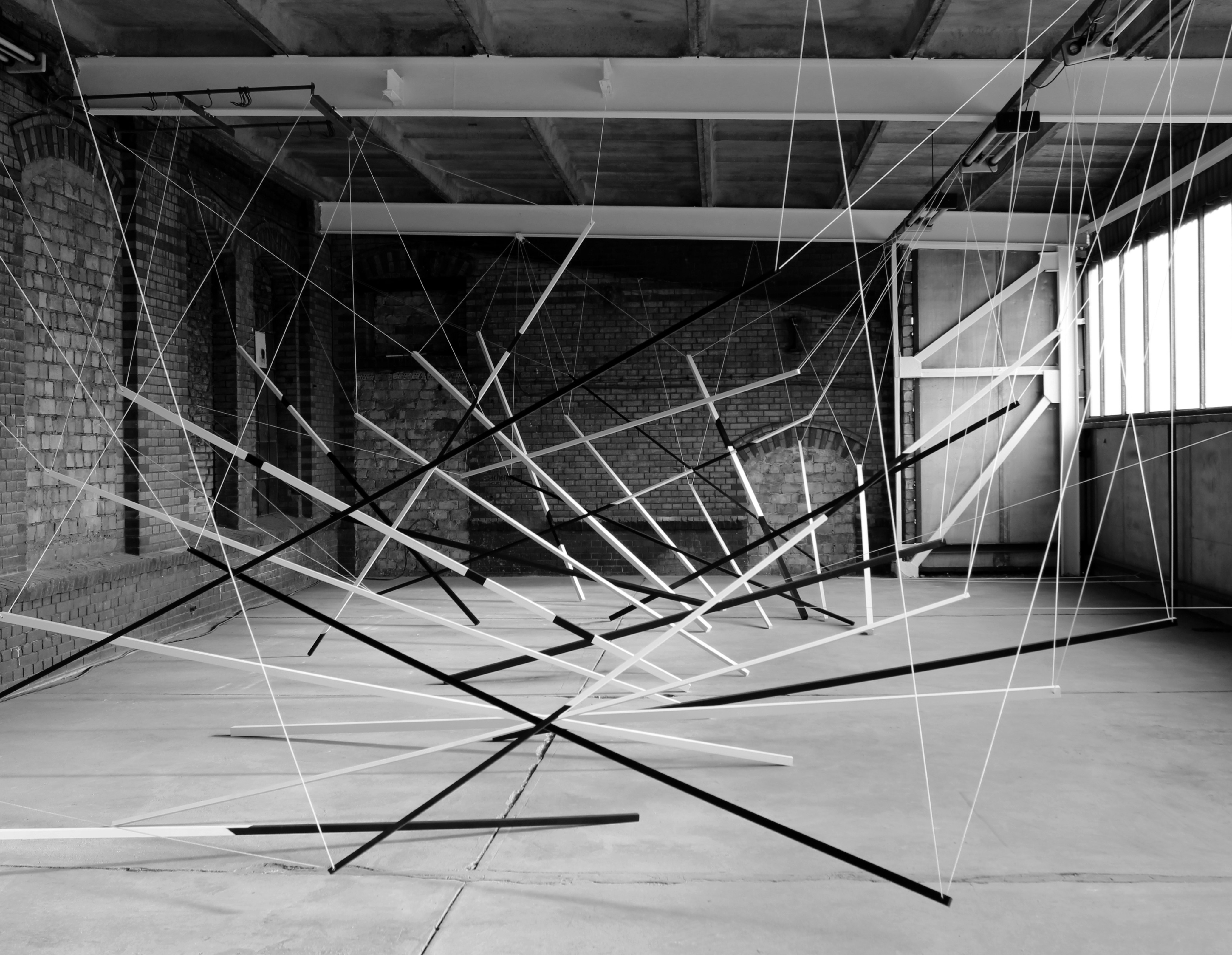 Stefan Reiss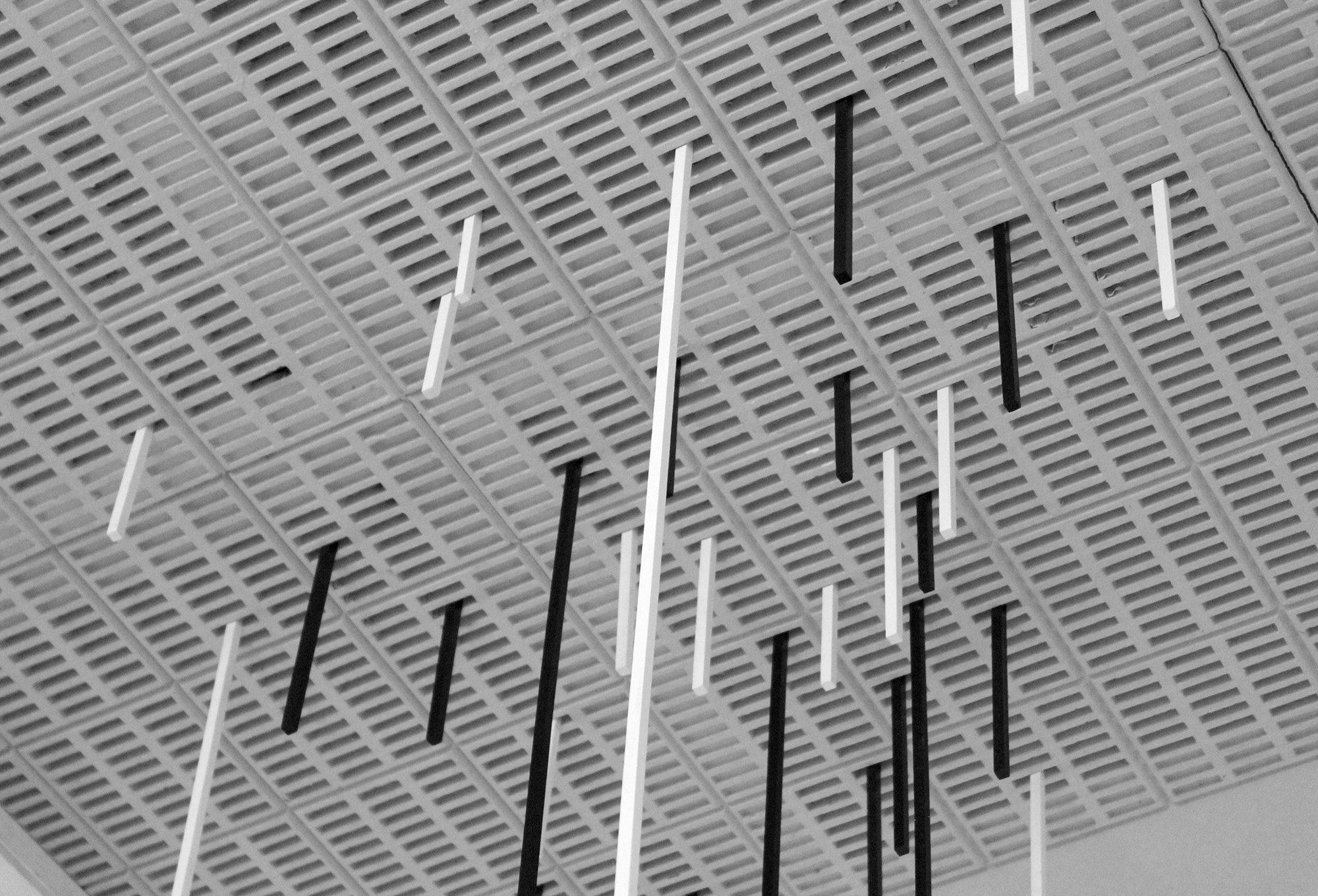 For more than five years he's focussed fully on his huge archive of digital drawings, which he's been transforming into numerous art works. Starting with mind-maps and mementos with an architectural background, he soon reduced his compositions to minimal, constructivist drawings and paintings, followed by serial installations with optional video projections and minimal sculptures.

"Most of my new pieces come into existence by thinking about my concept, older works and relating them to inspiring artists like Tadashi Kawamata, Francois Morellet, Fred Sandback, Peter Buggenhout, Carsten Nicolai, Pe Lang and many, many more. I always try to develop my works into new research fields with regard to their inner sense, their conceptual conclusiveness."
"There's a very non-directional way to think about my work, it's a bit like a bat sending out ultrasonic signals the whole time and sometimes those signals give some kind of feedback. Sometimes new works turn up while taking a walk, having a shower or even in my sleep. Then I wake up, catch my book and draw a sketch."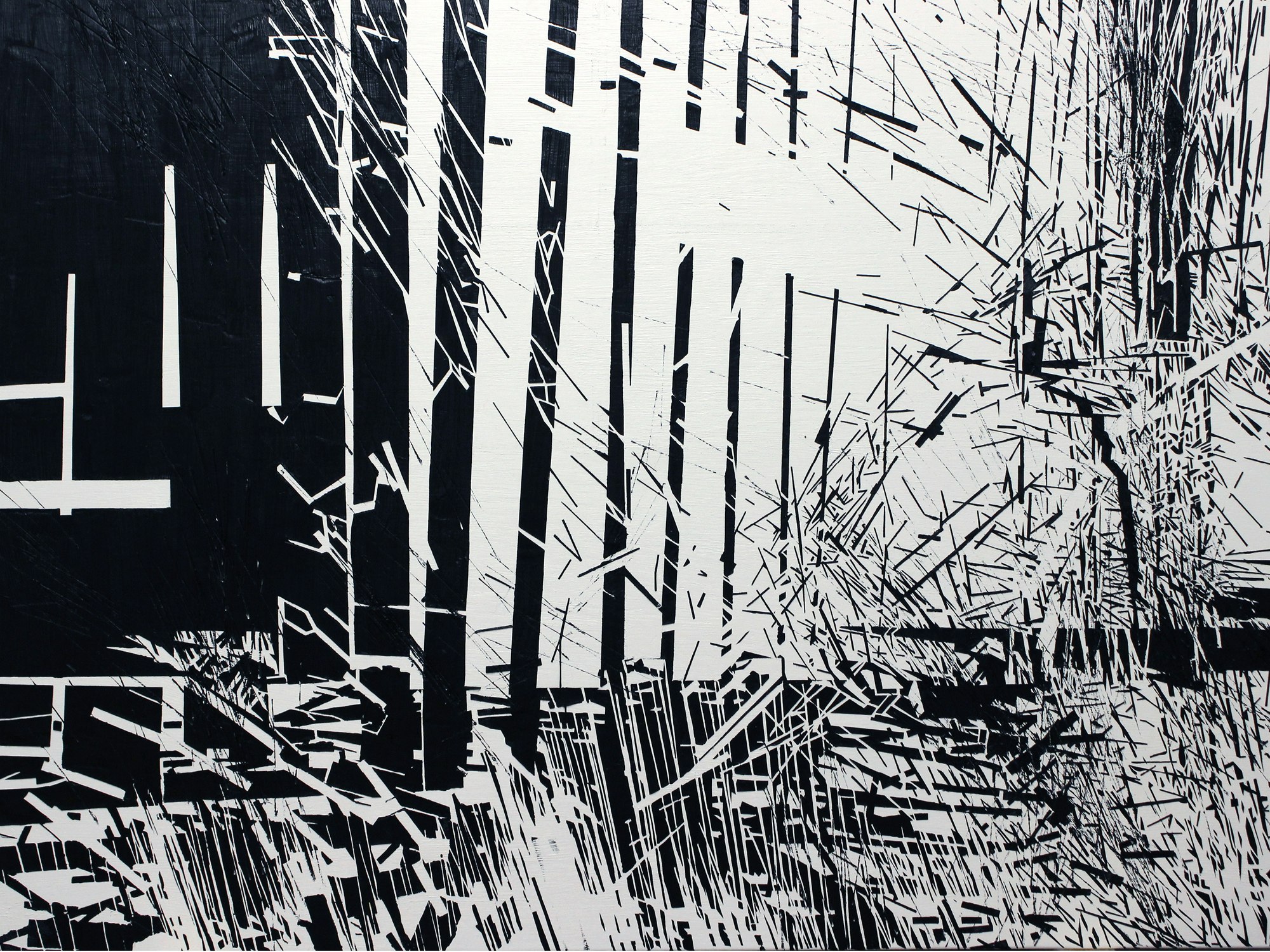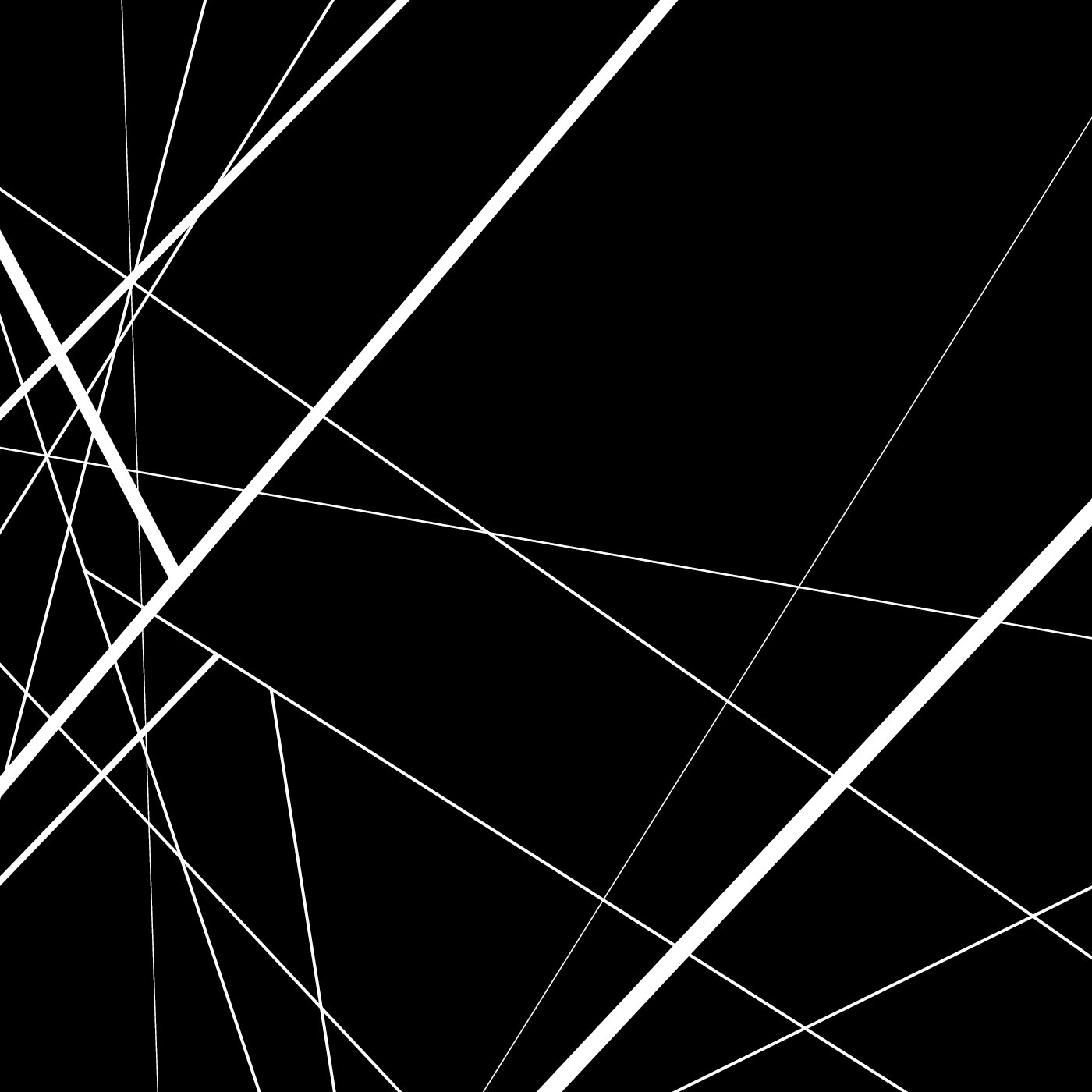 Stefan's uses simple raw materials such as paper, wood, canvas and more complex, sustainable composites such as glass, steel and recycled elements.

"In my work I am concerned with the artistic use of the digital-analog transformation processes. The foundation of my work are drawings, generated and composed on a tablet and computer. Many steps of digital analog transformations are necessary to help the tablet drawings reach their final form - such as paintings, spatial arrangements or tangible video installations. Materiality, haptics, aberration, imprecision and comprehensibility are given back to these digital units through large-format prints, stencil techniques and oil paint; often making the transformation into three-dimensional, wooden objects or projections on diverse materials."
"A real materiality is passed back to these virtual data files with all the substantial characteristics becoming visible in this transforming process."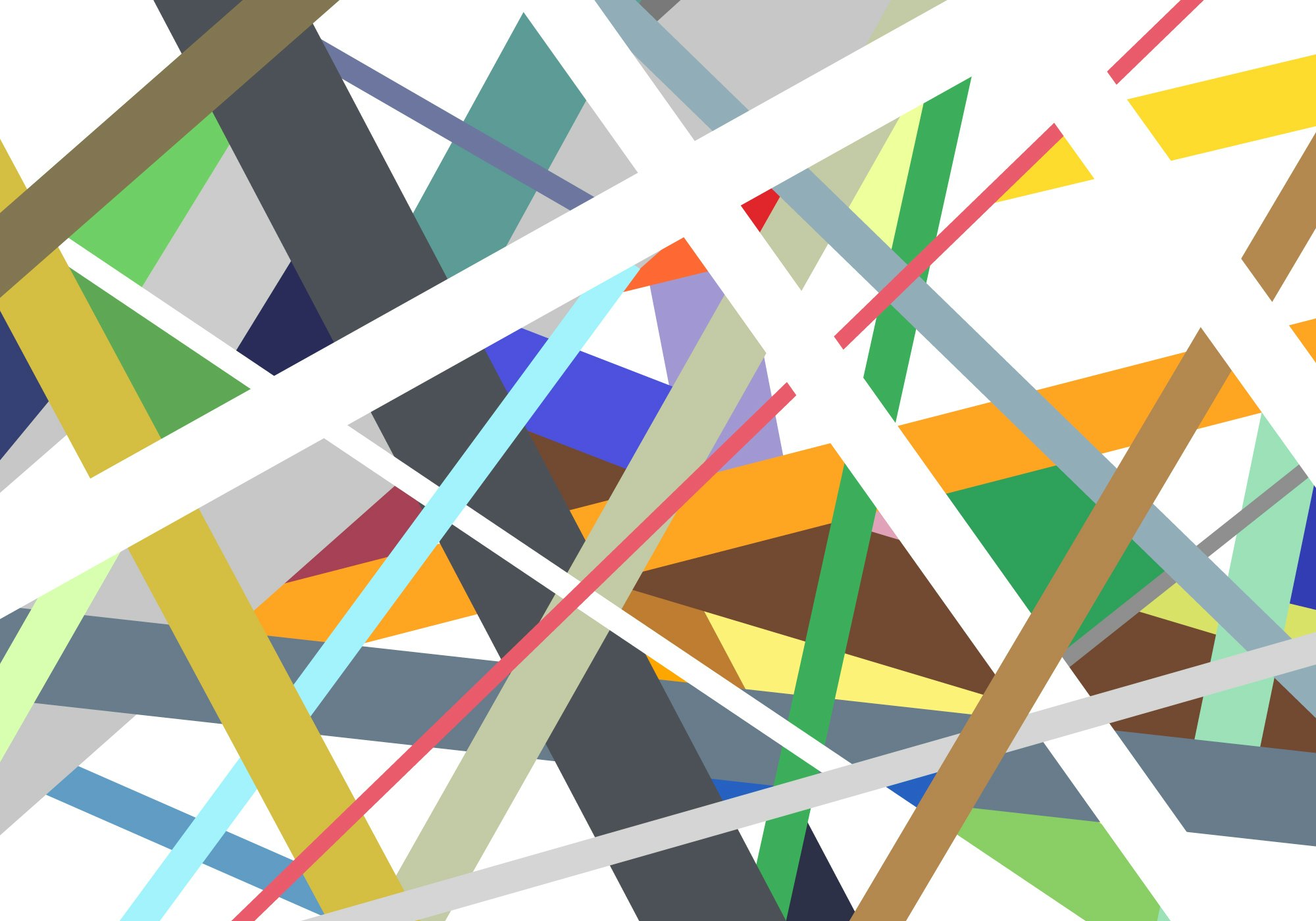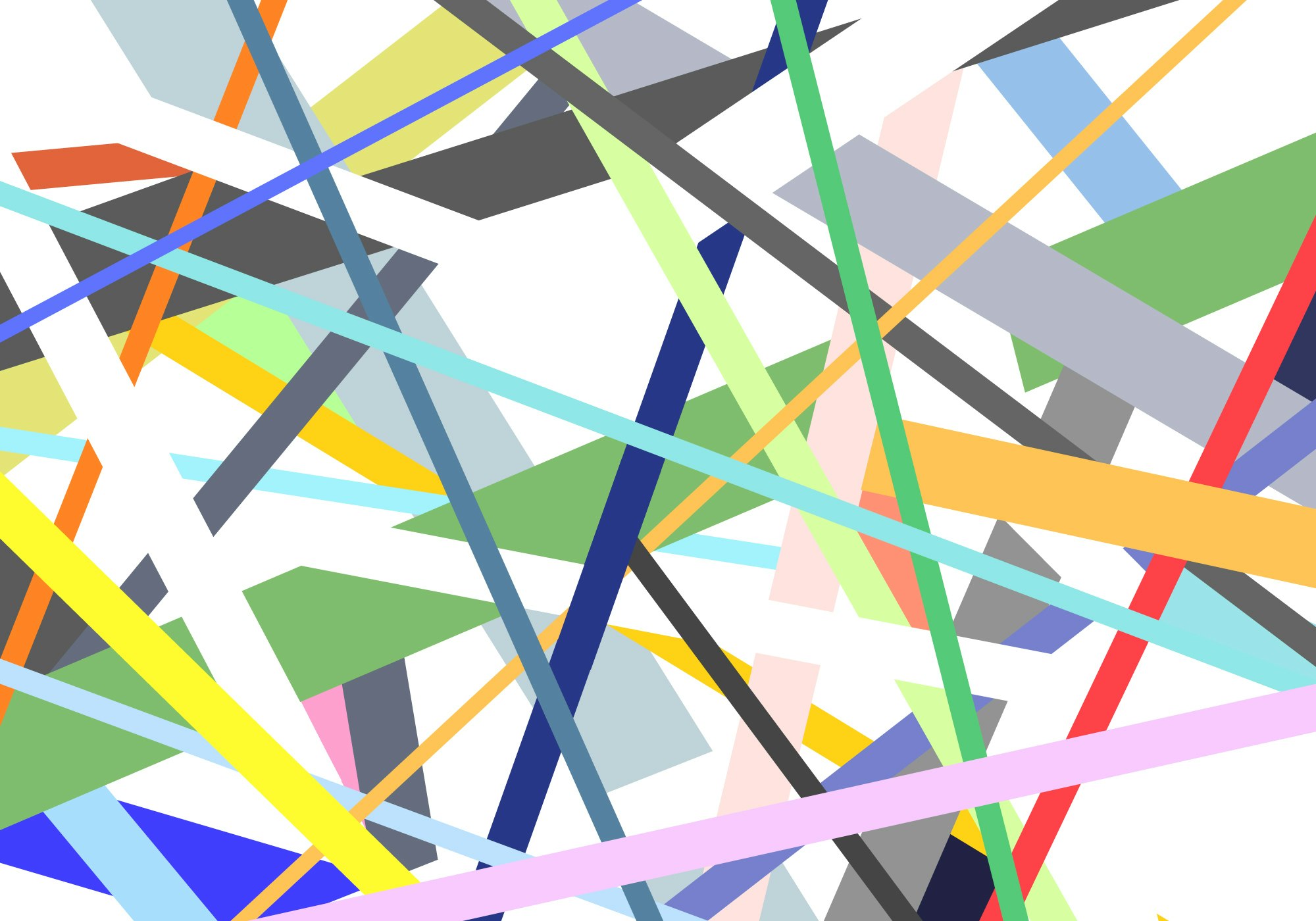 On speaking about his process, and how he uses the digital process to produce real-world installations:

"The process of my works are quite different. First of all I compose drawings on my tablet. When I transform them into paintings I use large-scaled prints as stencils which I cut out. Then I put the stencils on canvas and push the paint into place. For all installations raw, wooden sticks are produced, which I paint then and arrange them in spatial installations. All of my projections are made by digital emitters. In further projects I'll use projection mapping for spatial arrangements, too. In my new sculptures I'm currently trying a completely new method by mounting wooden pieces, painting them and glueing felt on top. There's always a new practice following the last steps of creating another art work, so my work is in progress."

Referring to this progress, the art work is never complete:
"But I never dispute the completeness of one work as it is mostly obvious. It's always clear for me when I have to finish my art work, either through the completeness of idea, concept, composition or friction of all of those components. I like the idea of an endless art work, conceptually, like an endless thought, but I also like to set caesura. It's maybe the perfect balance between progress and punctual concentration to form those artworks out of my continuously transmitted idea."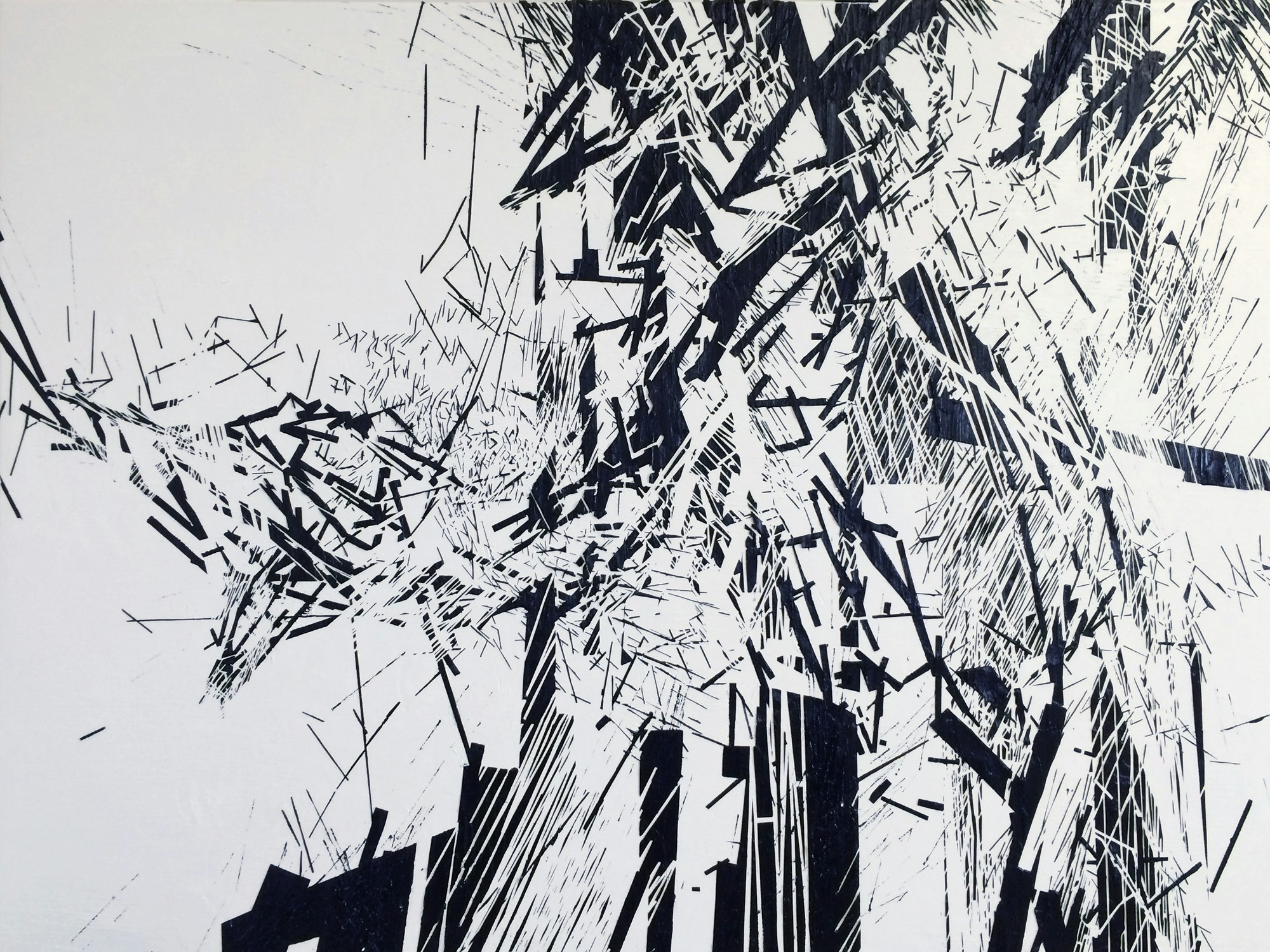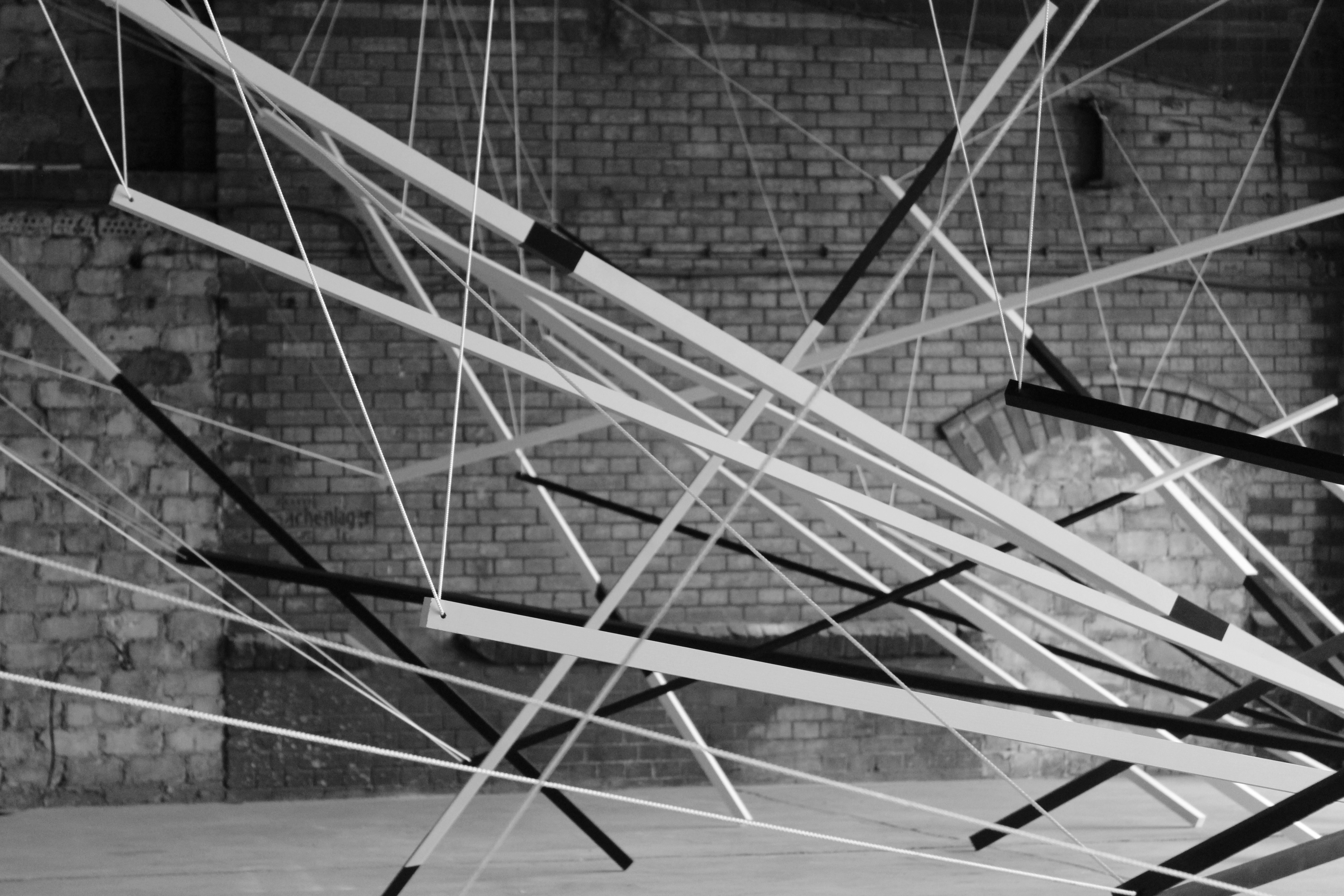 Stefan studied fine arts / sculpture at the Kunsthochschule Berlin-Weißensee and attended the masterclass at Inge Mahn and Berndt Wilde. He lives and works in Berlin, Germany.