Speak Your Truth
Vinicius Naldi is a multidisciplinary Art Director, designer and most recently director. For the past decade he has worked for the creative industry's most coveted and renowned agencies in New York, Los Angeles and London.
An impressive array of clients and awards after, among them Google, Apple, Netflix and Dreamworks, Vinicius enters a new era, where design, art and filmmaking come together to usher new perspectives, higher purposes and address the challenges usher by the digital era of data.
We had the chance to catch a moment with Vinicius and discuss his latest plans, including the state of the industry obsessed with throughput and not always critical thinking. Here's what he had to say.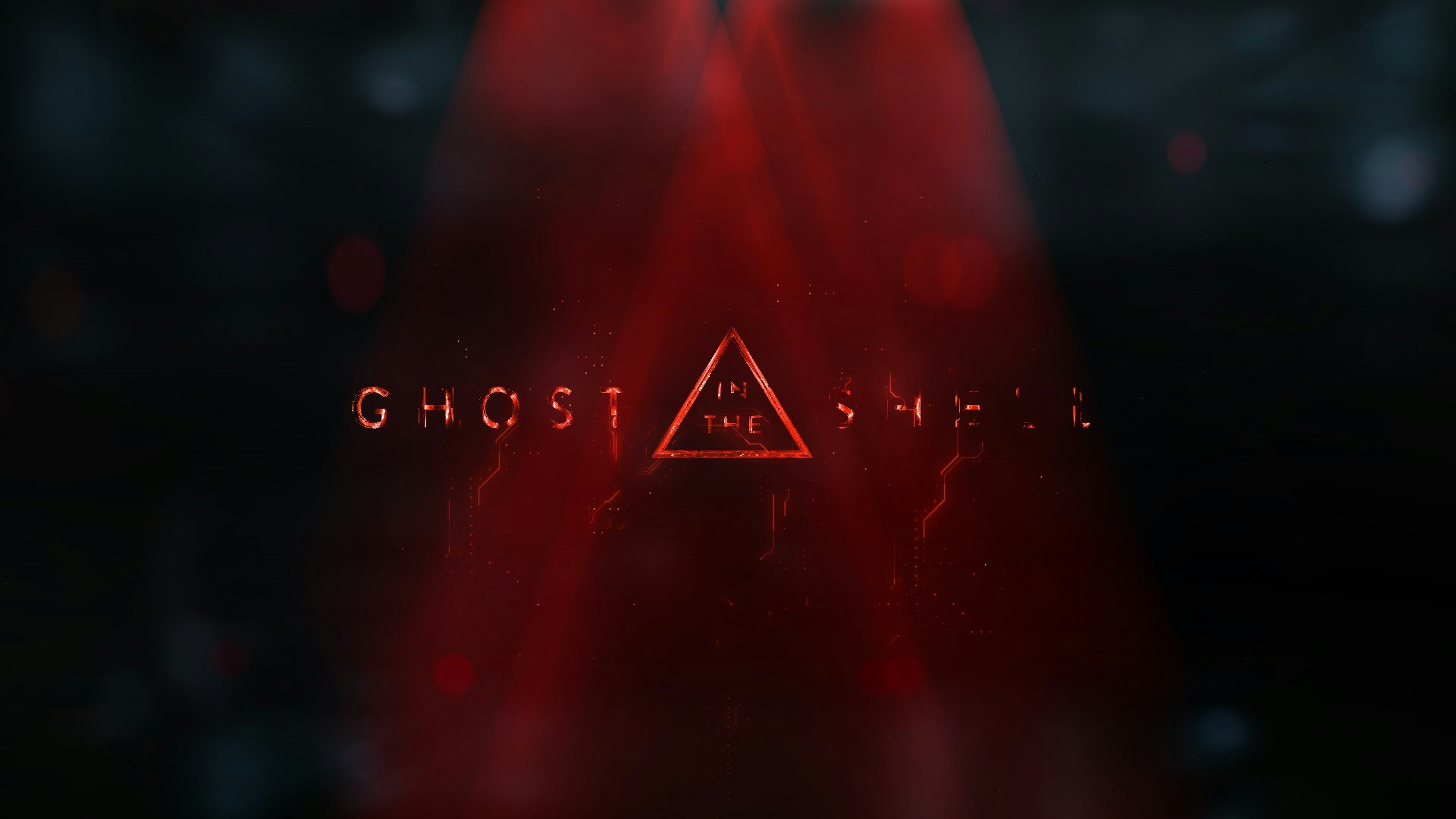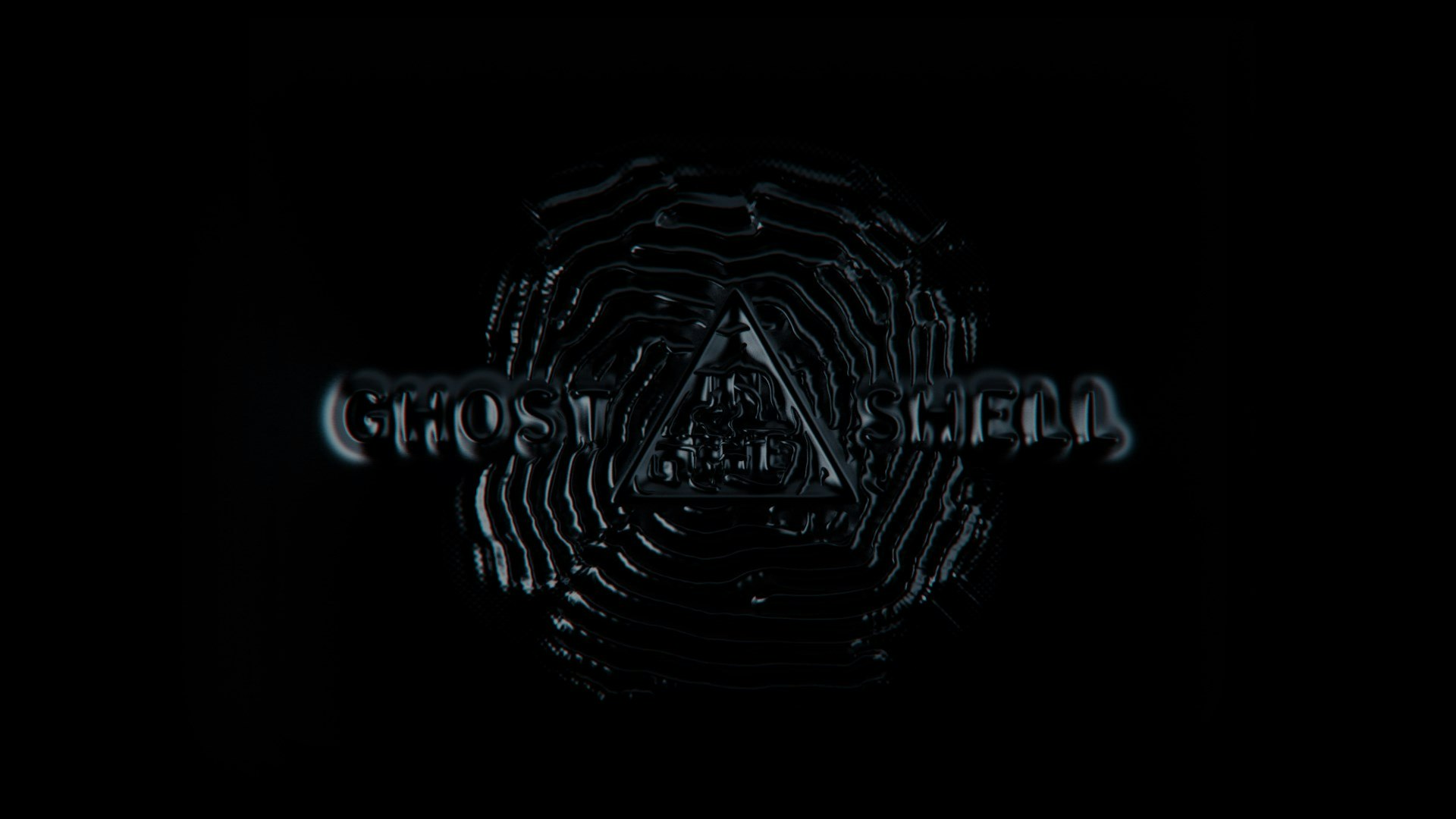 Fabrik: Your portfolio features a vast array of commercial and film work. Do you have any favorites or milestone projects?
Vinicius Naldi: "It's always tricky to talk about your own work. I've always been very critical and hard on myself.
I can humbly say that my work has a unique approach when it comes to elevating the visual sensibility of a project. I tend to push design and creative as if each frame is part of a moving sequence and I love to convey emotion with lighting and framing.
Having worked with The Mill, one of the biggest visual effects houses in the world, for the majority of my career I developed an eye for fresh aesthetics. To me, every project needs to be visually stunning, there is no space for less than that. We were constantly working with directors and clients that had an extremely high taste in design so I became very aware of what works and why.
I just finished directing an art film for The Alzheimer's Association. As a Director, this was a big milestone for me. This was a self-initiated project that I needed to make for my soul. After many years doing mainly commercial work, I wanted to show who I am as an artist and contribute to a beautiful cause. In this film I had to work with the clients not just in writing the story, but also in making a director's treatment, pitching it to them, casting, getting all the team and finances together. The biggest challenge was crafting the right perspective for such a delicate theme like the Alzheimer's disease. The idea of memories and how much we are bound by time - especially nowadays- is something that inspires me a lot."
Fabrik: Would you like to tell us more about your source of inspiration and the creative process? Design and Art Direction has universal application but individual appeal, how do you work towards creating something that is functionally and aesthetically consistent?
Vinicius Naldi: "A lot of things are missing soul these days. My inspiration comes from people I admire and their unique perspectives in life.
I became very thirsty and sensitive for meaningful work in the last couple of years. My creative process is strongly based on stills. The way that light is used and the intention behind each project are things I notice right away. In that sense, I spend way too much time on Instagram these days. I decided to transform my personal account into my very own vision board using personal work and images that can help support my beliefs. As a very spiritual person, I tend to like visuals that convey higher perspectives, imply movement or suggest a deep emotional connection with the viewer. Intention is a huge thing in my career.
It melts my heart to watch a piece of film or photography with a meaningful, well-told story behind it and to see the consequences of it in real life.I love cinematography as well and I've been pushing to collaborate with clients and Directors of Photography who share the same passion."
"Intention is a huge thing in my career. It melts my heart to watch a piece of film or photography with a meaningful well-told story behind it and to see the consequences of it in real life."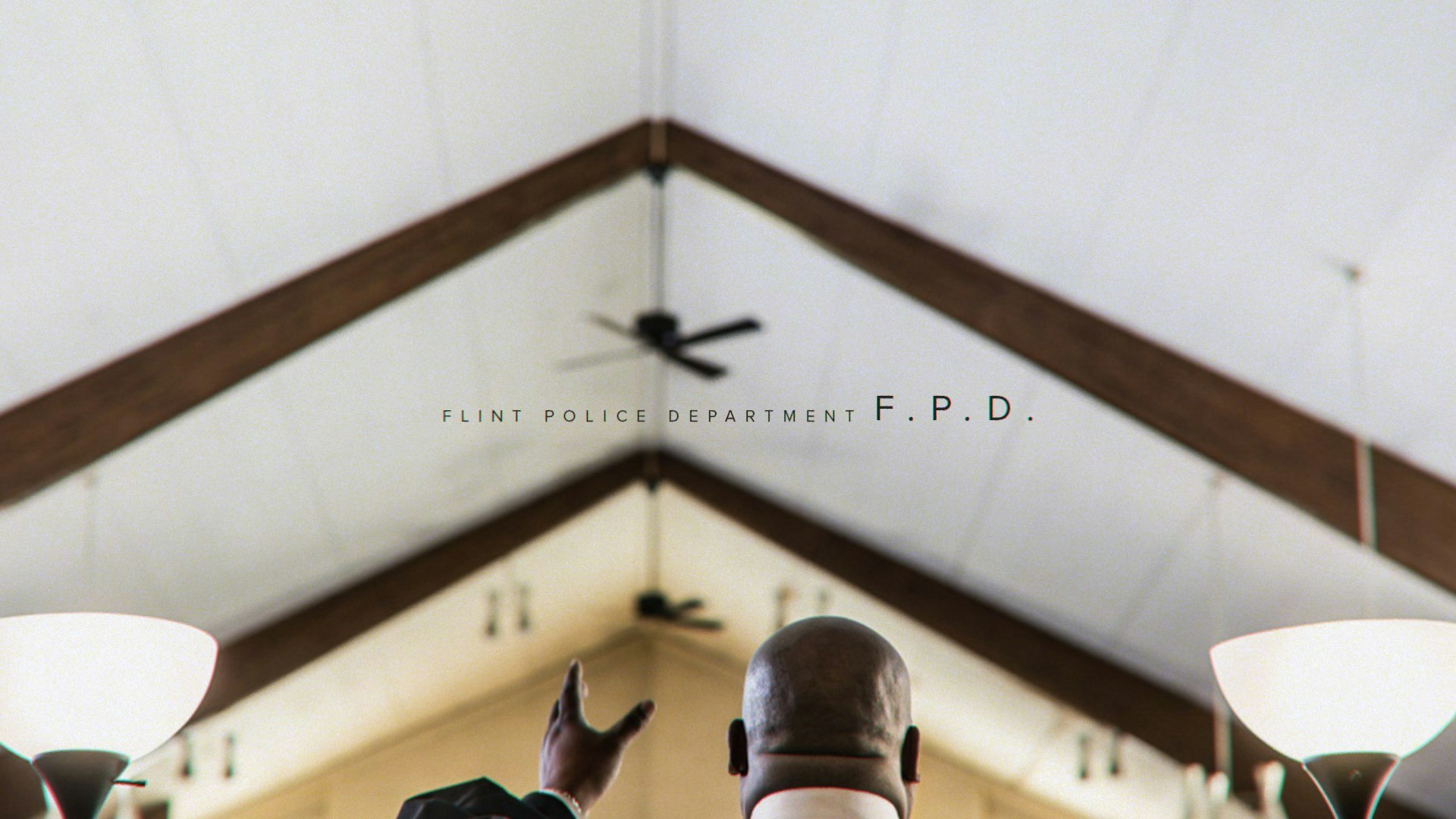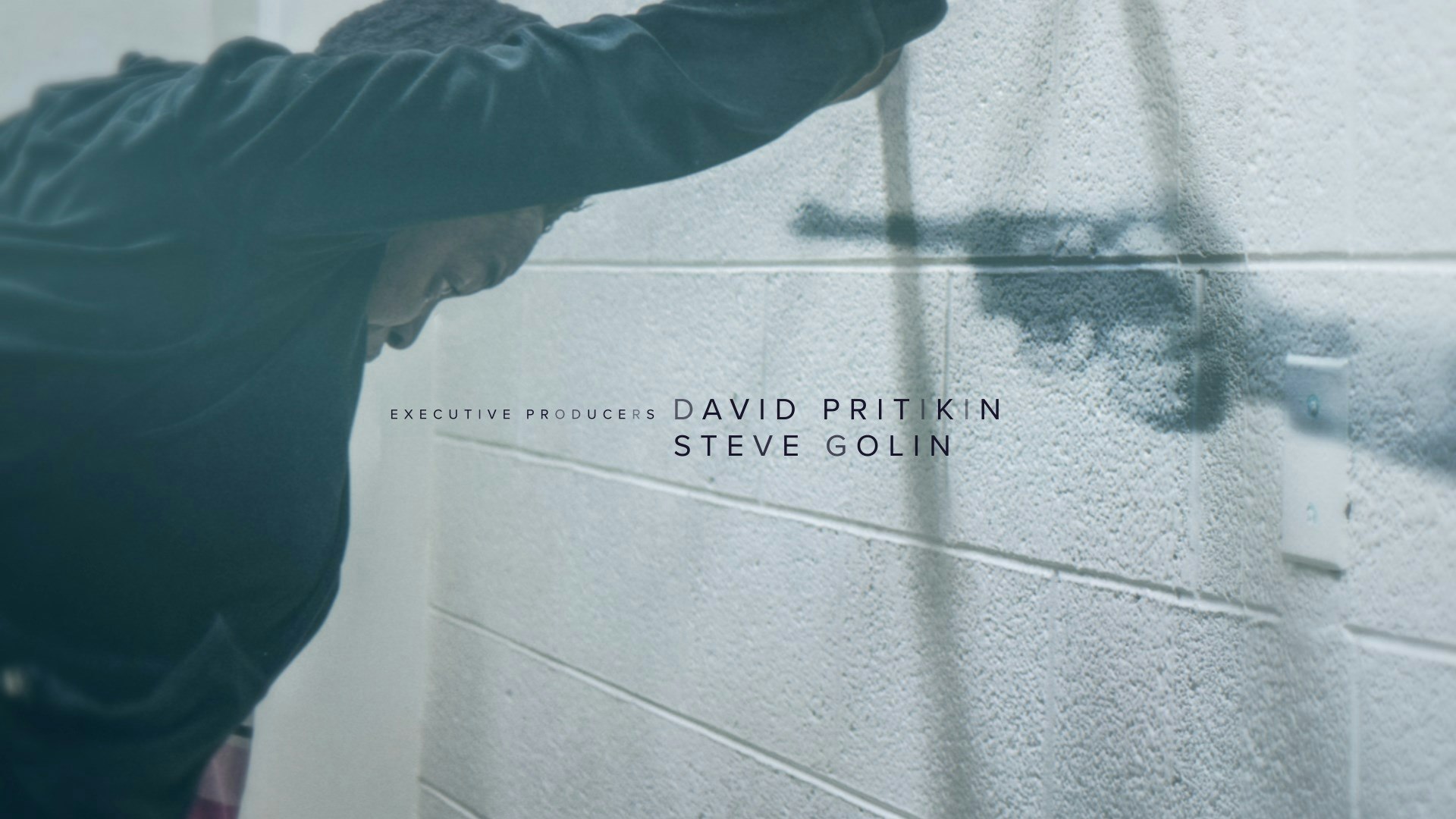 Fabrik: Can you share a little bit about how inspiration flavours your work; for example there are direct nods to landmark title sequences like Ridley Scott's Alien and David Fincher's The Girl With The Dragon Tattoo. Is this you, the agency or the client?
Vinicius Naldi: "For the work I did with Andrew Proctor and Paul Mitchell at The Mill for Rupert Sanders, the director of Ghost in the Shell, one of the design explorations ended up having a similar color look, since the logo emerged from a dark liquid, so we quickly realized that it needed a different look.
The movie opens with the famous shelling sequence and we needed something not as distracting for a logo reveal. After a few rounds of designs, the end result is based on a more timeless approach that used light, keeping the main typography as the hero graphic element.
The colors and subtle textures are also referenced from a shot after that sequence when Major is being scanned, awakening."
Fabrik: Do you feel that as your career evolves you're more able to influence the source material of your work and celebrate the industry you're part of?
Vinicius Naldi: "With so many online influencers and bad content being blasted all over daily, I feel that it's harder nowadays.
Also, the whole industry is more than ever blurring the lines that once separated each discipline. I am in the process of finding a stronger voice. I believe my work is more clear and intentional nowadays."

"I am in the process of finding a stronger voice. I believe my work is more clear and intentional nowadays."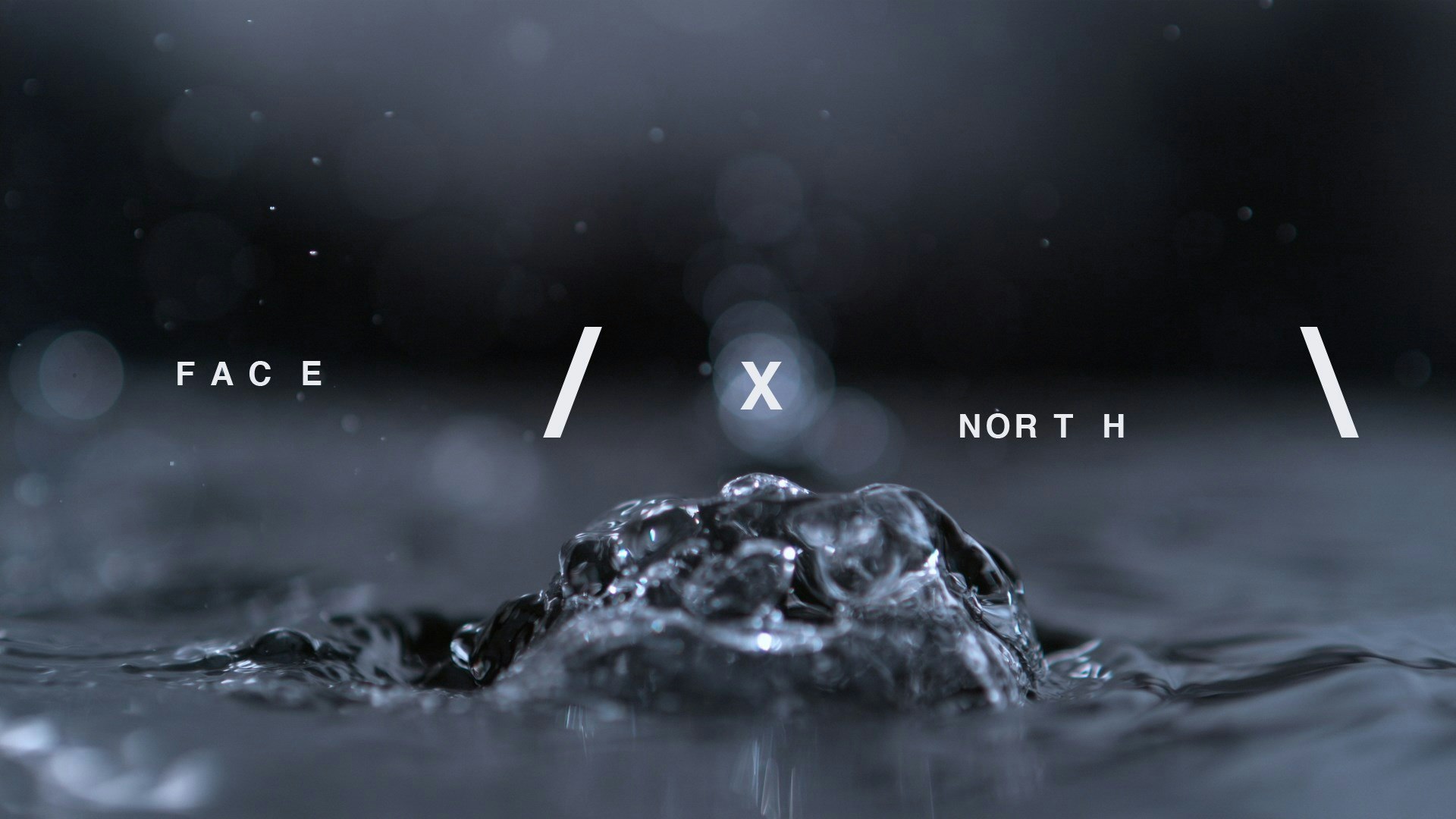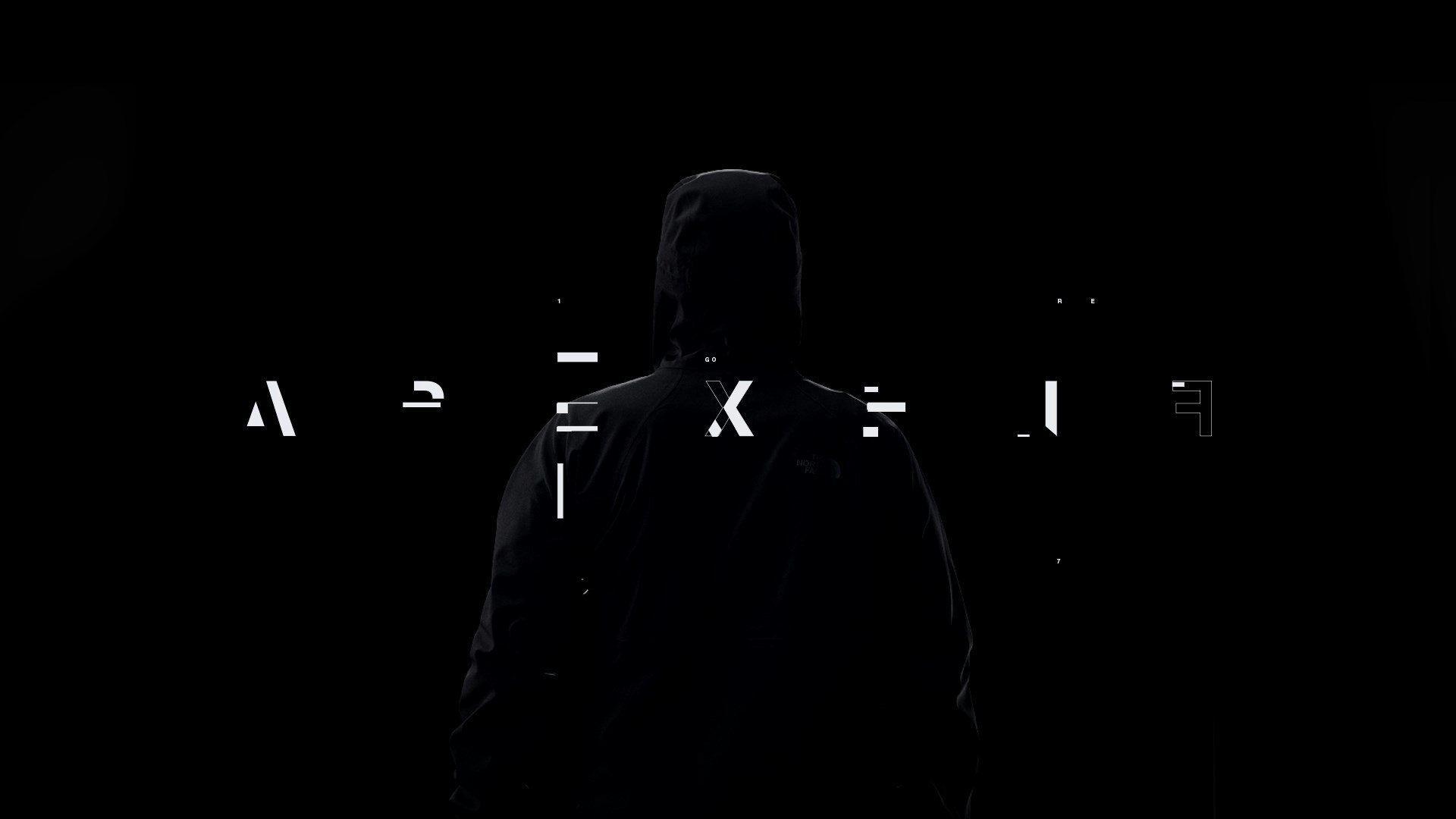 Fabrik: Have you ever had any difficulties pushing your creative and artistic approach to clients?
Vinicius Naldi: "I did when I used to work at The Mill. The constant process of pitching against other studios was a source of frustration for me a young passionate designer.
We put so much effort and time into projects, to get rejected for reasons that most of the time had nothing to do with the creative work. I had to learn how to separate my eagerness for beautiful work and be more professional. That is one of the reasons why I got disappointed with Motion Design.
To me, motion design work has no meaning and can be super shallow depth, most of the time. What I mean with that is that motion designers are not trained to be thinkers, but just doers, and I am strongly against that culture. I have a degree in Visual Communications from Senac, a really special college in Sao Paulo, Brazil. The program was new and teachers were one of the best in the world, true artists, and I am really glad I was encouraged to be a thinker, to apply Design thinking in each task we were given straight from the start. A bit unconventional for a college, but totally worth it.
Going back to the shallowness of motion design, I often see super talented people posting daily renders on their Instagram profiles, getting better at render techniques and all aspects of 3D work, which is awesome. But seeing that so often makes me think that it lacks story and meaning.
These young talented artists are not thinking on the impact of their work most of the time. They are not developing a story, making it hard for them to see the bigger picture in our industry. I want them to know that companies love that, they don't want you to be a thinker but a doer instead, especially for artists that come to work in the US under a work Visa, like H1B or O1. Nowadays I've been trying to collaborate and work with clients I can relate to, reaching out and presenting my ideas directly. I never had a problem with social interactions, so I've been using that to my advantage."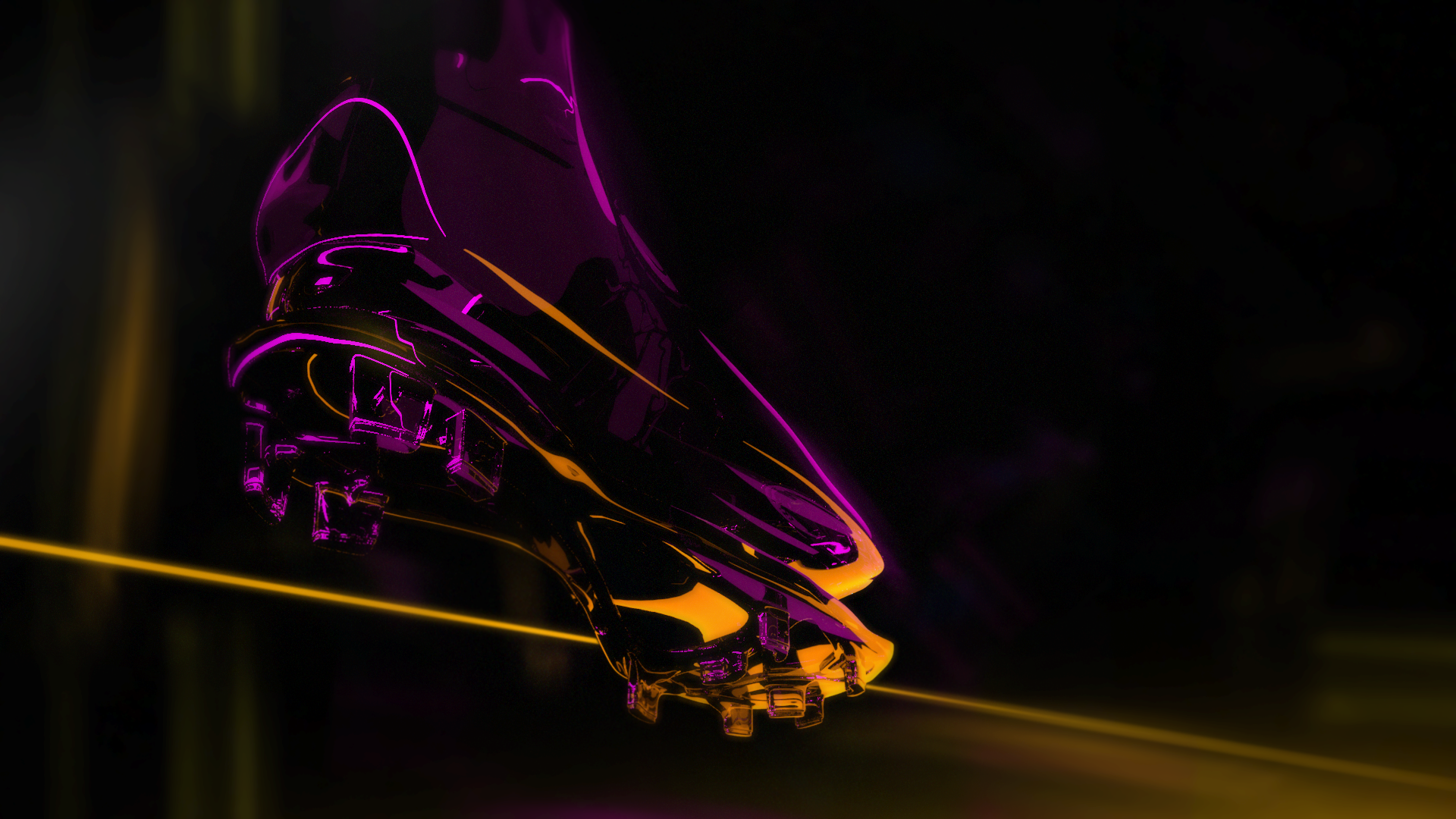 Fabrik: The rise of digital has created a new branch in arts which deals with data visualization and real time mapping. In your experience, how can we apply aesthetics when it comes to presenting cold hard facts?
Vinicius Naldi: "My first experiential project was done while working at The Mill, in LA. I still remember noticing when clients like Google, Nike, Lexus and Apple, started bringing work that wasn't purely TV commercials anymore, but revolved around crafting experiences. I saw a huge amount of 360 videos, virtual reality and augmented reality projects come in and I suddenly saw the motion graphics industry trying to find other medium of expression.
Ever more often, numbers in a spreadsheet are used to drive graphic visuals these days - sometimes it's real time data. It is the era of interactive digital design for the physical space.
Earlier this year I moved to NYC to work with Rare Volume, a design and technology studio, where I am really seeing the power of combining high level design with creative code. Working with clients such as museums and collaborating with architecture firms allowed me to craft more meaningful visuals, since data has an educational and experiential purpose.
In my experience, when it comes to crafting a story using real data, you can't hide the truth. Data is the story, you can't hide it behind pretty graphics. That's why it is even harder to make the experience pleasant visually. The possibilities are mind blowing.
Companies and brands like Nike, Samsung and some museums like the 9/11 Memorial in NYC, are already on the edge of applying real time digital experiences to their stores and headquarters. Nike for example, just opened a huge new store in Manhattan full of digital experiences where high level design thinking was applied to support the interaction between customer and it's online platforms.As designers we should still create beautiful visual experiences but I think it's super important to be aware of the message behind. "The medium is the message" like Marshall McLuhan would say."
"Working with clients such as museums and collaborating with architecture firms allowed me to craft the more meaningful visuals, since the data (story) has an educational and experiential purpose."
Fabrik: Is there any piece of work, be it a film, a song, a painting, that has left you with a lasting impression or any mentors you have encountered throughout the span of your career? Or any work you admire, but it's not yours?
Vinicius Naldi: "I had a few mentors whom I consider crucial for who I am as an artist so far. My college teachers in Brazil where Ernesto Bonato and Cecilia Consolo. They were the first persons I met, living as true artists, applying life principles to drawing, engraving, photography, installation and urban intervention for more than 25 years.
After I moved to the US, I encountered a few people that really shaped my career intentions. One of them is Chris Do from Blind and The Futur. As a Designer at Blind I could already see how his approach was shifting the company to new frontiers in the realm of online education.
Manija Enram and Paul Mitchell are definitely people I relate to in multiple ways, especially when I have to take creative decisions. Manija is a master in typography and an immigrant as I am. Her passion and commitment to design is contagious and I became contaminated the first day we've met. Paul is a brilliant director who inspires everyone around him. His fearless attitude towards creative creates a safe environment to be around. Manija also has a sharp eye for typography and is a brilliant creative director.
I am also super inspired by the work of cinematographers like my friend Jeremy Snell, a super talented and inspiring guy who does tons of collaborations with charities like Charity Water, besides commercial work."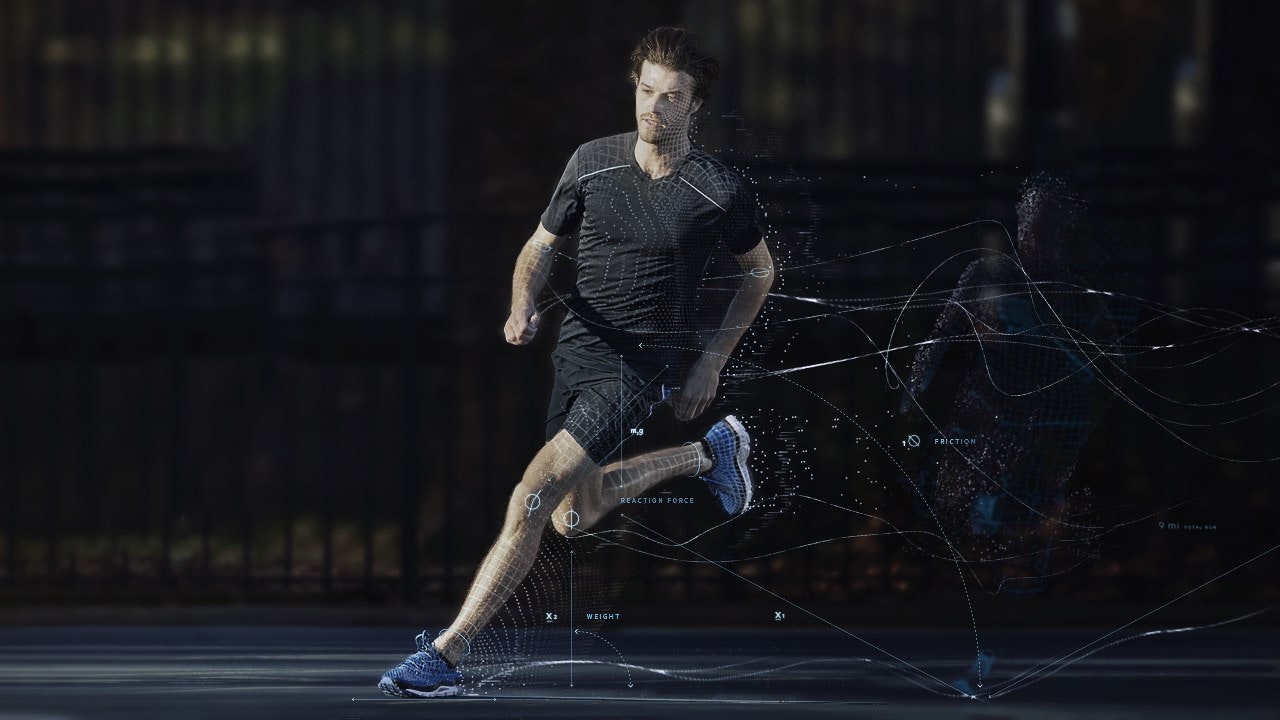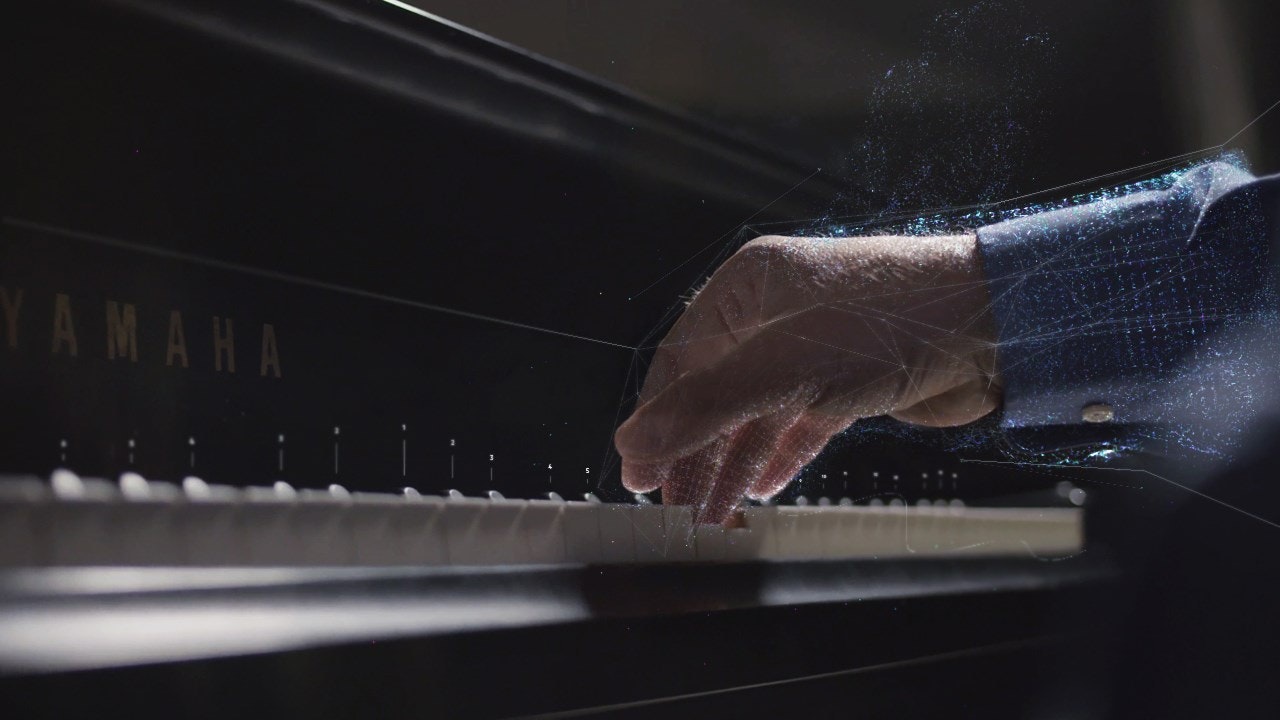 Fabrik: Can you tell us about what you're working on right now and would like to share with the rest of us? Any related fields in the arts that you would like to explore or you are currently delving into?
Vinicius Naldi: "I am currently working on design development for a few real time projects. More specifically, one of them will be commissioned to one of the biggest museums in NY that will open its doors in 2019.
I am currently working on a personal short film on personal development. Since I started practicing Kundalini yoga, I became way more aware of my goals in life and what I want to achieve in my career.
I am currently trying to understand how can I blend my passion for cinematography/film with my graphic design background in this world of Digital Experiences.If you're reading this and have any advice please get in touch, I'd love to talk with other creatives about where our industry is going."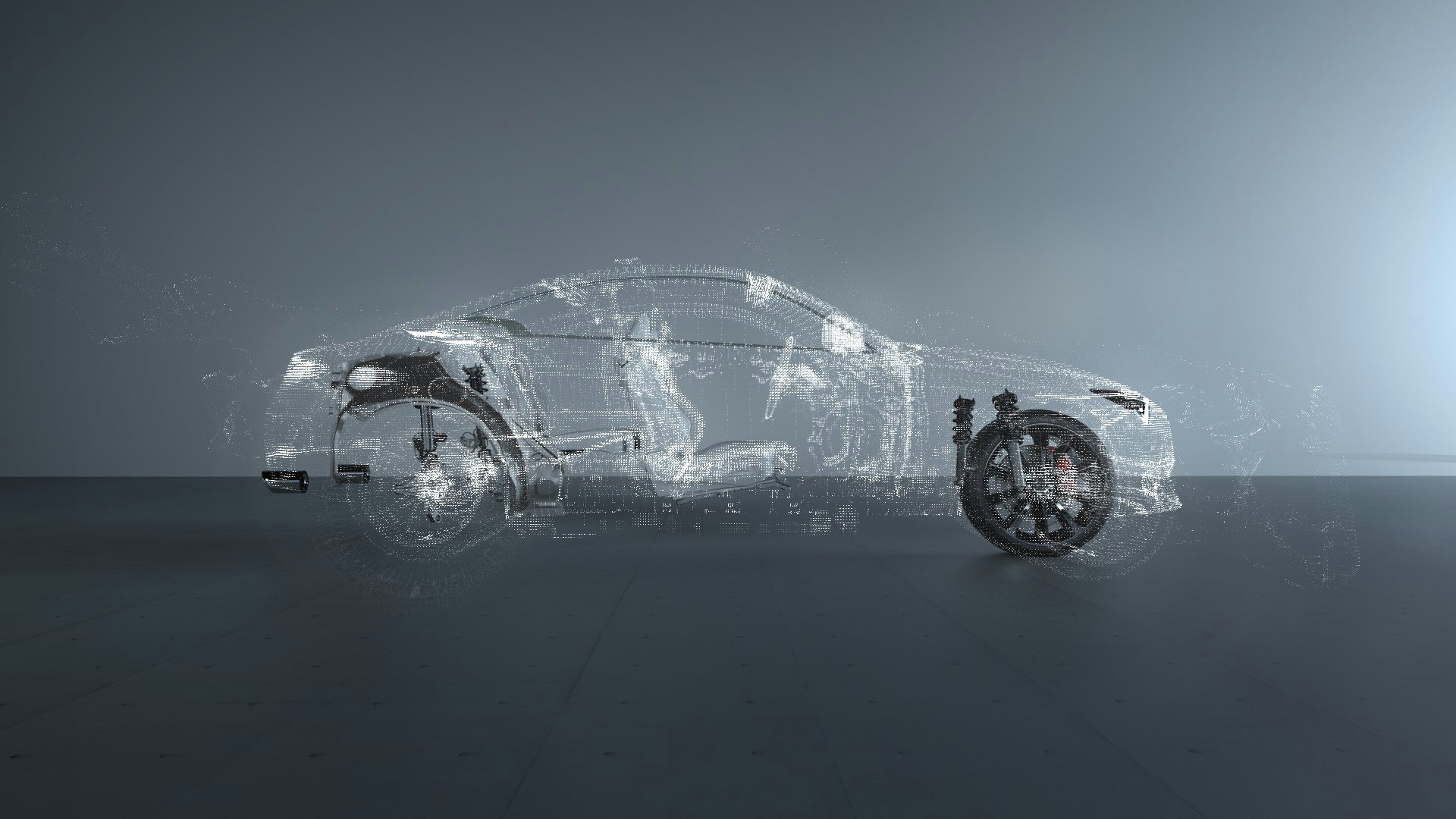 Fabrik: Any advice you'd like to impart on your craft to art directors, designers going into the field?
Vinicius Naldi: "Go outside. Fail. Try as hard as if your life depends on it. Close your eyes. Feel it. Smell it. Don't be a douchebag. Don't be a basic bitch. Give your best. Work with people you believe. Speak your truth, even if it hurts. Tell a story."
Fabrik: Final question: What do you like most about Fabrik? What's your favourite feature?
Vinicius Naldi: "I love Fabrik templates and how easy it is to manage our ever-changing content. I think the platform has evolved a lot and I love how beautiful and elegant it is. Definitely want to keep adding more content related to not just film and photography, but real time video playing in the near future and push its capabilities."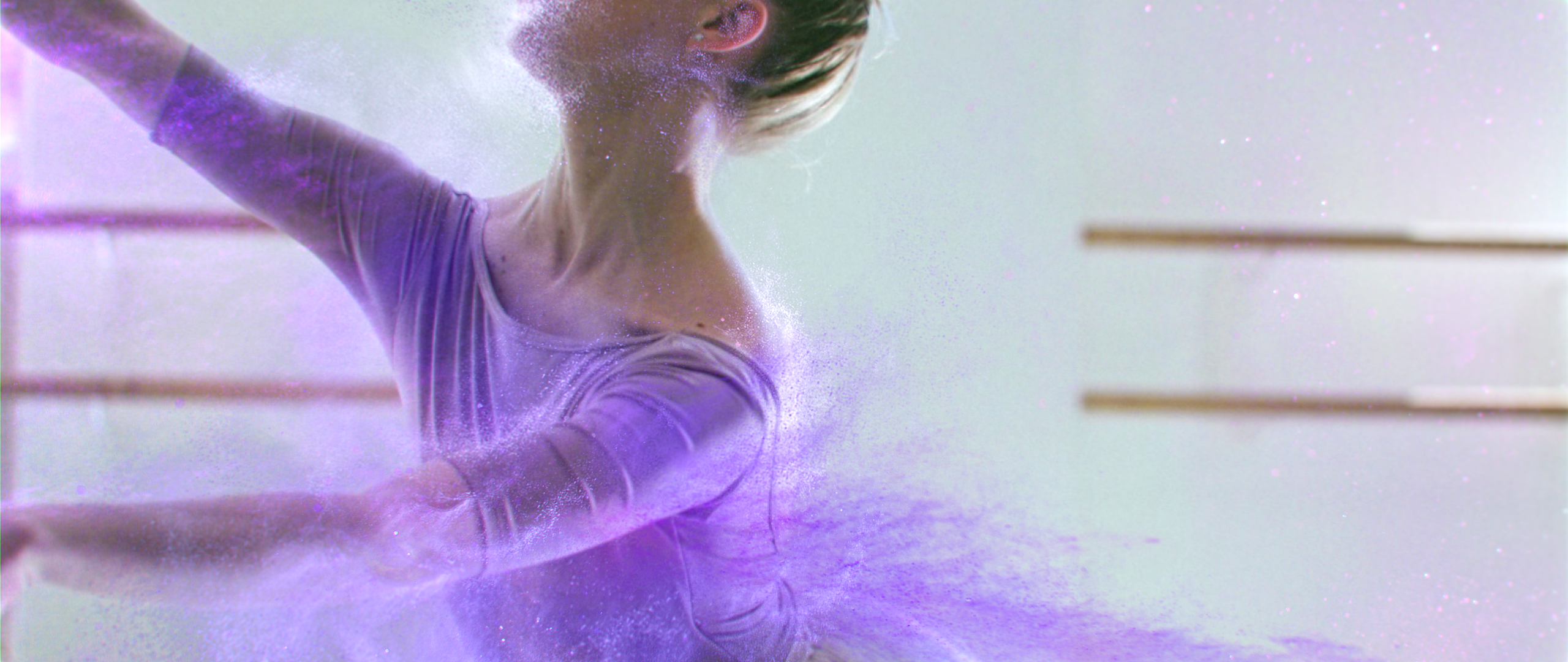 Vinicius is using Fabrik's Airdura theme, an immersive and slick theme that couples gorgeous typography with full-width imagery and unique block styles, offering over 20 layouts to suit your needs and portfolio expectations.